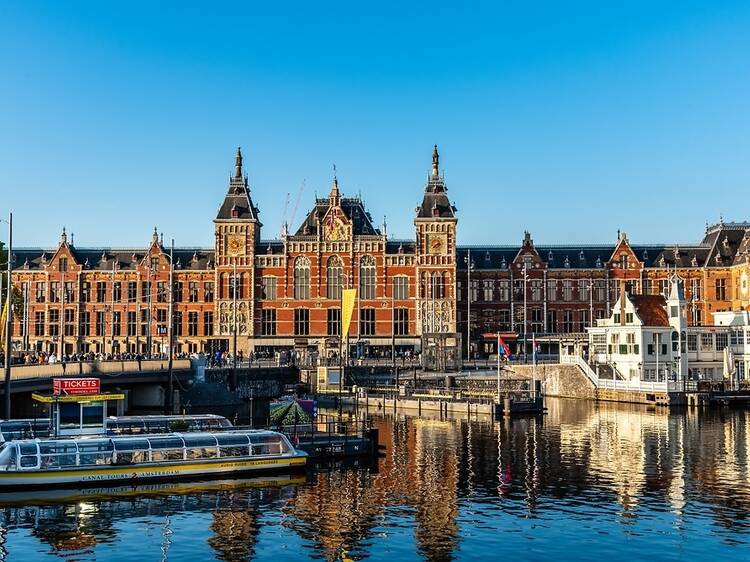 Photograph: JJFarq / Shutterstock.com
Amsterdam Centraal – the city's main station – has direct trains from London (via Eurostar), Paris, Brussels, Berlin, Munich, Zurich and Vienna. As always, book ahead as far as possible for the cheapest tickets.
If you're flying in, trains from Schiphol Airport run directly into Centraal station every few minutes. A one-way ticket from the airport to the city centre costs around €5.80 (£5.16, $6.11) if you book in advance.
Getting around Amsterdam is easy. The city is known for its bike lanes, so cycling is always a great (and green) option if you want to feel like a proper local. The Amsterdam metro will get you from A to B, and there are also buses, trams, and ferries. Saying that, Amsterdam is an easily walkable city, and you'll certainly get a better feel for the Dutch capital when exploring by two feet.