Bars in Soi Nana (Chinatown)
Explore the happening bar scene of Soi Nana in Chinatown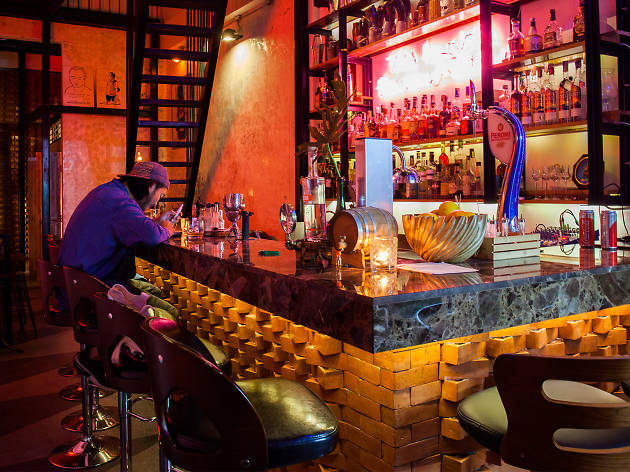 Tep Bar, one of the crowd-pullers at Soi Nana in Chinatown, puts a Thai spin into tapas-style dining. The prawn crackers, served with sweet chili paste, are an all-time favorite, and greatly complement their infused yadong, or Thai whiskey, shots (one is believed to be an aphrodisiac).
Read more
Located on Soi Nana in China Town, this gin bar – the first in Thailand – is hidden behind a big wooden door just waiting to be discovered. This place serves almost 80 gin-based drinks (the drinks list changes daily, mind you). Plus, its mixologist, Niks Anuman-Rajadhon, is always there to make sure you have a good time.
Read more
Traditional Spanish tapas and drinks are at the core of the menu at El Chiringuito. Try the tortilla de patatas, a spanish omelette made with caramelized onion, or salmorejo, a thick tomato soup with boiled egg and ham on top. Don't leave without trying their sangria or the signature Gin Xoriguer.
Read more
DJs and drinks make this gallery extra special. The two-story hall is plastered with arts and artistic paraphernalia, even in the toilet. Be careful while trying to traverse this bar – the mojito is strong and the stairs are steep.
Read more