Food takeout and delivery options in Bangkok
Bangkok food joints now go delivery to serve people who're stuck at home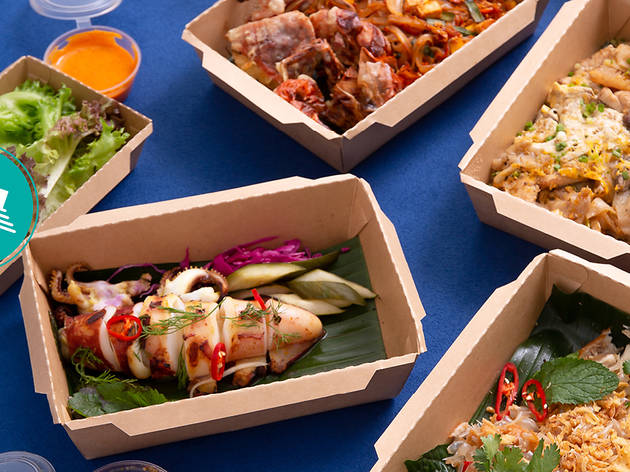 Restaurants are one of the hardest-hit businesses during this global novel coronavirus pandemic. Empty dining rooms are not an unusual sight as people are preferring to stay in rather than eat out. Many restaurants have started offering delivery services to make sure their kitchen staff and service crew are financially supported during the crisis.
EAT Lists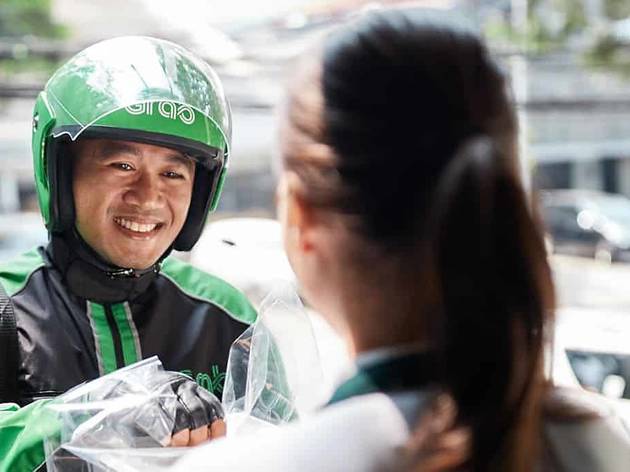 The complete guide to food delivery apps available in Bangkok
The food delivery scene in Bangkok has grown at an impressive rate over the last year. While more people appreciate the convenience of having food delivered (blame it on our laziness), many also feel that, due to the ongoing health crisis, going outside can be tricky and unsafe. We continue to see the release of food delivery apps, one after the other, with each one trying to attract more users through great promotions, a good selection of partner restaurants and even grocery delivery services. With all of these apps being launched, some of us may find it hard to keep up. This list will help you get your head around all the choices. Take a look and see which one suits your preferences the most.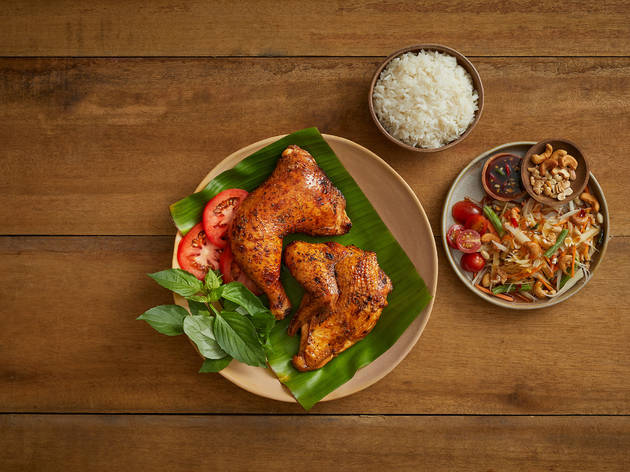 10 best local restaurants you should order now on Grab
As the lockdown has returned to Bangkok, support local businesses in your neighborhood, helping them survive the difficult situation, is more crucial than ever. Getting a takeaway today? Look closer and order food from small eateries near you, spreading the love to local food businesses in support of our #LoveLocal campaign. Now, Time Out Bangkok and Grab are collaborating on a project to help you spend locally easier. From now until July 31, you will receive a B15 discount on the delivery fee when ordering a takeaway (with a minimum of B150) from any restaurants in the "Support Local Restaurants" section together with promo code: TIMEOUT. Let's take a look at these ten best local restaurants serving everything from savory to sweet offerings that won't fail to fulfill your craving for the good stuff.
Paid content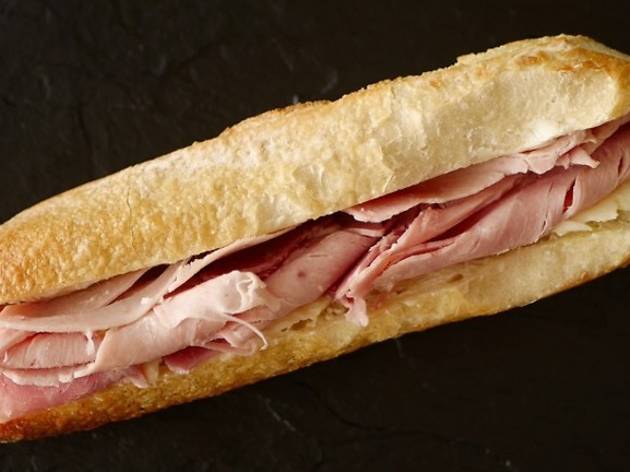 4 restaurants that have turned boring sandwiches into a gourmet meal
A sandwich? It's not really our first choice for a takeaway. After all, you can simply take two slices of supermarket-bought bread, and slap on the ham and cheese that's been in the fridge for God knows how long—and that's it! It's filling, but you wouldn't really call it an exciting meal. Sandwiches don't have to always be banal and boring. Forget about layering basic bread, factory-made meat and tasteless cheese at home, and call these four restaurants for an elevated, not to mention generously portioned, sandwich packed with premium and yummilicious ingredients.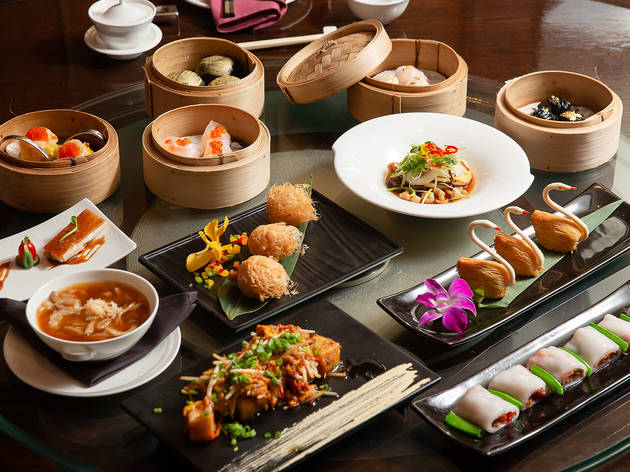 8 best Chinese restaurants to order comforting takeaway
Chinese food is known for hitting the spot, especially when you need to calm down and indulge in some form of comfort after a long day of work and the constant bombardment of upsetting news regarding the outside world. Somehow, scarfing down a handful of dim sum, or tucking into a plate of kung pow chicken or even spicy mala stir-fry lifts our spirits and makes everything a bit better. Thankfully, Chinese restaurants across the city offer delivery. And we've made a list of the best ones. Log in to your go-to delivery app now to order fulfilling Chinese cuisine to share with your friends and family, or to enjoy all by yourself.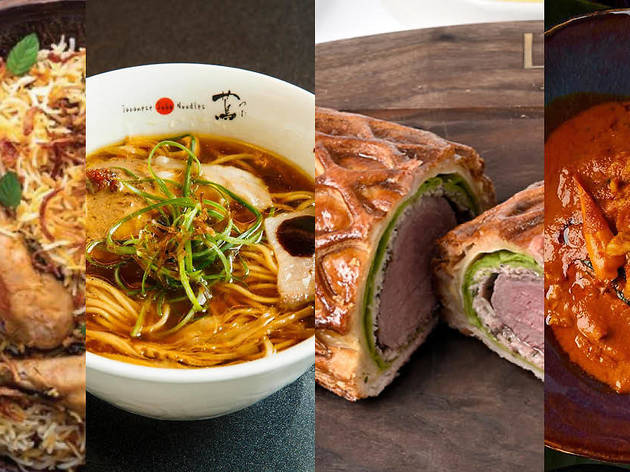 7 hard-to-cook dishes to have delivered—now
During this time of almost-lockdown, many of us have turned to cooking for fun and, perhaps, to preserve our sanity. But sometimes, we can't help but crave something that goes beyond our kitchen abilities. Allow us to recommend some hard-to-cook meals that you may want to eat but don't have enough energy nor skills nor the right ingredients to make. Thankfully, your favorite restaurants can prepare them for you and deliver straight to your doorstep. The list includes everything from comfort noodles to pastry-wrapped beef. Go on, pick up your phone and make a call now.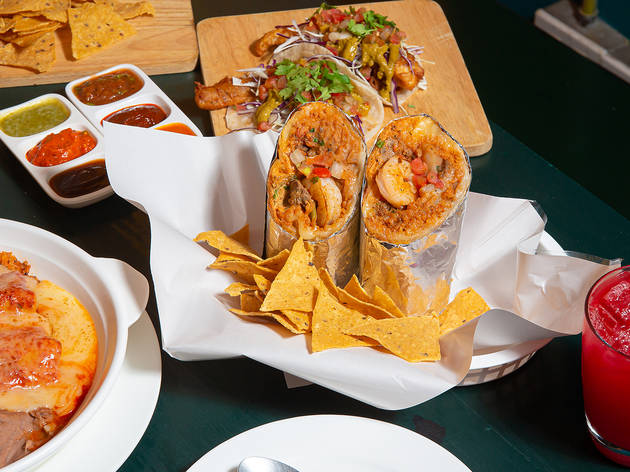 5 Mexican restaurants for hottest delivery
Mexican food is one of the the world's most beloved cuisines that bears marked resemblance to the Thai one: strong, spicy, and super duper flavorful! Bangkok is also a hub of many authentic Mexican eateries run by the natives who aspire to enlive the food scene here with more flavors. You can also place a delivery order from them just by a quick call or several taps on your preferred app.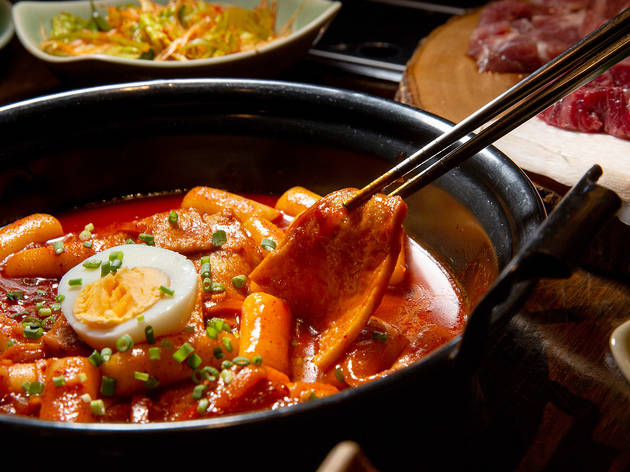 15 Korean restaurants in Bangkok that deliver
Korean drama fever has, unquestionably, spread throughout Thailand, not to mention the rest of the world. And it's no use denying it—you're probably one of those who spend most of their free time binge watching these cringey romantic series, and getting starry-eyed over the gorgeous male and female leads. But have you ever found yourself drooling over the food that the characters in these series eat? Well, salivate no more. Bangkok has tons of great Korean restaurants that deliver food that are as delectable as these Korean drama stars. Here are our favorites.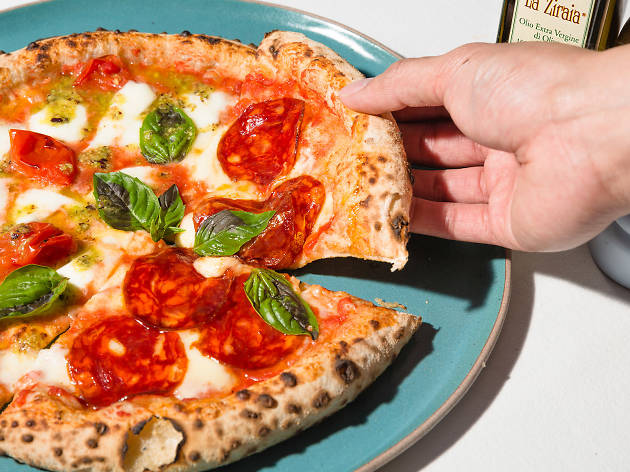 12 brilliant pizza places to call for delivery
There's no food that brings everyone together like pizza. One large box is ample for a gathering of friends and family on any occasion. And now that it seems we need to stay indoors a little bit longer, doesn't a box of hot pizza to share in the safety of our own home sound like a great idea? We're here to help you on this front. Here are 12 pizzerias that deliver pizza molto deliziosa straight to your door. So sit tight and drop them a call!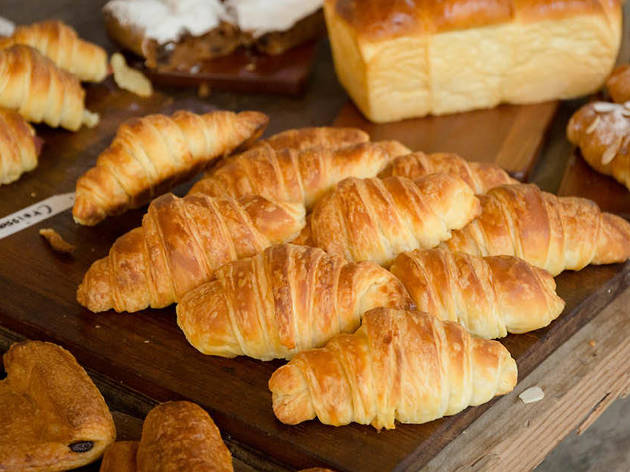 10 really, really good bakery shops in Bangkok
No matter how clean and healthy we decide to go on a day, we definitely can't deny our deepest love for some carbs in our system! Pastry is one of many carb-heavy things that we always spare some cravings in a day, whether it's a buttery croissant, a soft donut, or a sweet piece of cake. So allow us to recommend ten of the best bakeries around the city where you can find really, really good baked stuff.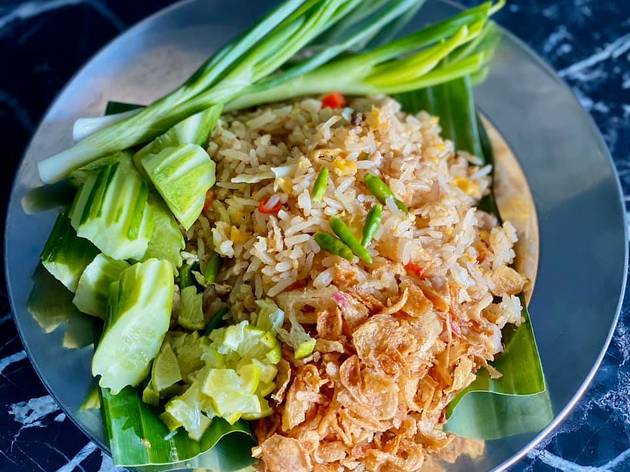 8 great restaurants that serve amazing fried rice dishes
Ask Thais what they usually eat, and "khao pad" is bound to be one of the answers. Fried rice is considered an essential in Thai cuisine, and a majority of Thai households prepare and enjoy it at least once a week. Cooking khao pad is simple. There is no set recipe to make it. Usually, all you need are eggs, a meat or protein of your choice, some veggies and, of course, rice. But cooking is all about creativity, don't you agree? This is why fried rice is served in God-knows-how-many ways. Some use plain chicken or pork, whereas others turn to more unconventional ingredients like salmon or crab meat. (Pineapple is also a popular ingredient in this dish. Sorry to Hawaiian pizza haters.) Regardless of the mix-ins, every variation promises comforting flavors and that wok-fried aroma in every bite. Many restaurants across Bangkok serve khao pad that's on an entirely different level, whether in taste or presentation. We've picked eight of the best ones.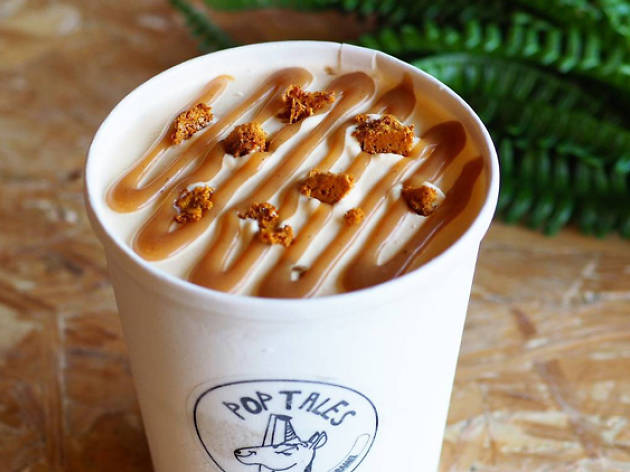 8 shops that deliver lip-smacking ice cream
We all get that feeling: sitting at home and suddenly being overcome by a craving for something refreshing and sweet—like ice cream! But sometimes, we're too lazy to move our bums to actually go out and buy a tub, especially when it's hot outside. Thankfully, there are now ice cream shops across Bangkok that are equipped to send out their ice-cold confections for delivery. Here are our recommendations.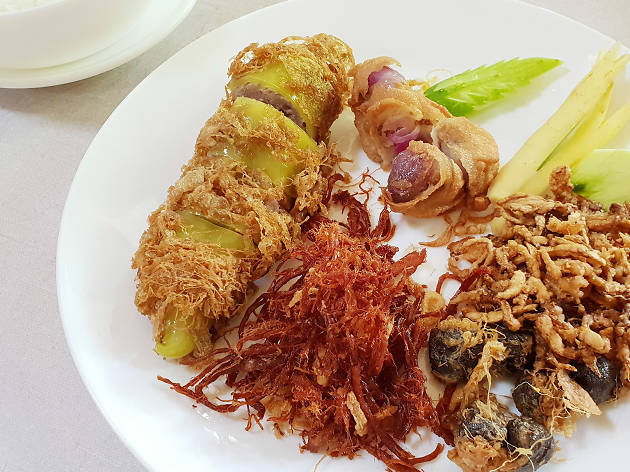 The best khao chae takeaways for delivery in Bangkok
Scorching summer in Thailand is synonymous with Thai summer food like khao chae. The traditional delight features steamed rice soaked in jasmine-scented water and served with savory mix-ins like luk kapi (deep-fried shrimp paste balls), hom daeng yud sai (deep-fried shallots stuffed with shredded pork), prik yuak sod sai (egg wrapped steamed green chili stuffed with minced pork) and moo foi (sweet shredded pork). For this year's summer, we may miss a chance to enjoy khao chae at your favorite Thai restaurant because of the emergency decree to curb covid-10 pandemic, banning dine-in service at restaurants and eateries. The only option to savor the popular Thai summer food to have them delivered to your door. Here are restaurants, chefs and catering service in Bangkok offering khao chae takeaways for delivery in Bangkok.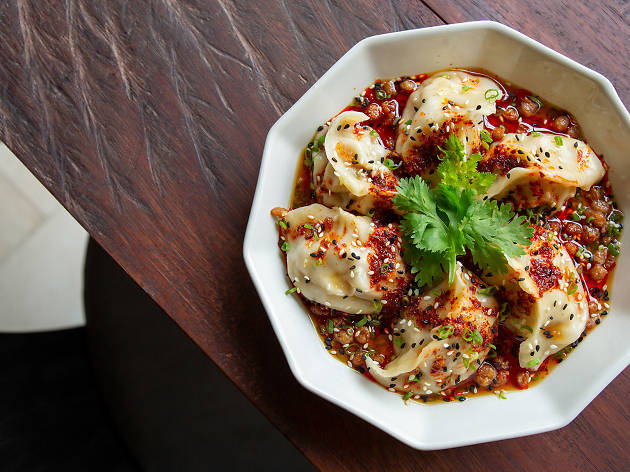 The best vegan and vegetarian restaurants in Bangkok
Calling veganism a trend is so last year. It's now a legit lifestyle option, thanks to advocates who relentlessly point out that a meat-free, plant-based diet is beneficial, not just to one's health but to the environment as well. (Did you know that animal agriculture is responsible for 18 percent of greenhouse gas emissions or that the leading cause of rainforest destruction are livestock and feed crops?*) So it's a good sign that we're seeing more plant-based establishments cropping up in the city. We've rounded up the best vegan and vegetarian restaurants as well as vegan delivery options in the city, from creative vegan eateries to a raw food cafe to a shop that sells plant-based cheese. Whether you're a full-time vegan, a dabbler in the diet or somewhere in between, any of these places won't have you asking for meat.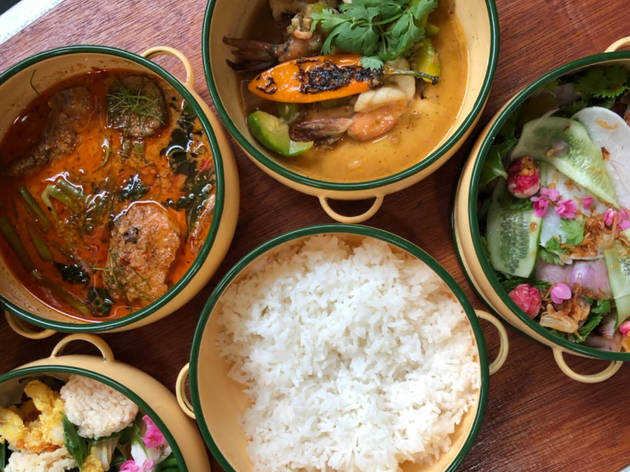 Best gourmet restaurants offering delivery service
Novel coronavirus outbreak puts a disruption onto the dining scene. People are scared to go out and enjoy the meal at their favorite restaurants and staying at home is recommended as the best way to keep yourself protected from the pandemic. Many gourmet restaurants turn to food delivery service to make sure their staff members are financially supported and they manage to survive during the tough time. Craving gourmet food without going out? Here are some restaurants offering delicious meals that you can enjoy on your couch.
Latest food takeout news and reviews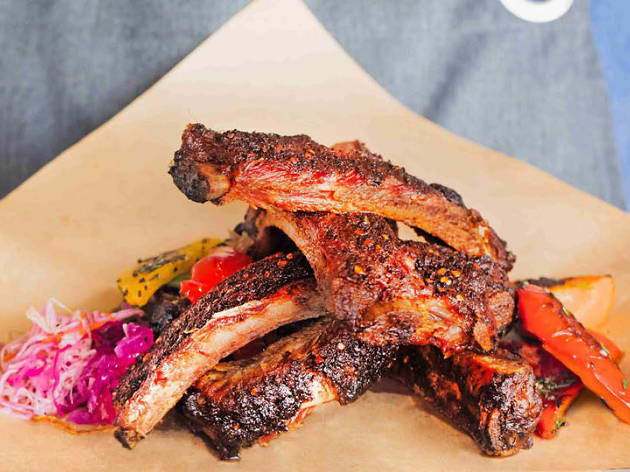 Spice up your dinner at home with new delivery menus from Kimpton Maa-Lai Bangkok
It has become a part of our daily life now: scrolling through food delivery apps, putting all of our efforts to find what we really want to eat for dinner after a long, long day of working from home. If you're one of those going through the same problem, the latest launch from Kimpton Maa-Lai Bangkok is here to make you drool with excitement. Langsuan's stylish and pet-friendly hotel now aprovides a great convenience right to your front door with a delivery service by its two hottest dining spots Bar.Yard and Ms.Jigger. From now on, you can simply log into LINE MAN and add some orders from Kimpton Maa-Lai into your virtual basket anytime from 11:00 to 23:00. Fun-forward Bar.Yard will be churning out hot and sizzling numbers and ship them right to your home. Those who crave for heavy fare can get slow-cooked pork ribs fully blasted with dry chilli and Ancho Dark Beer (B360), while the restaurant's signature chicken quesadillas (B290) are the lighter one you can't miss. Kimpton Maa-Lai Bangkok Meanwhile, chic Italian eatery Ms.Jigger has prepared hearty menus for delivery. Ravioli with spicy tomato and pesto sauce (B390) is one to try, as well as pizza menus that include Parma ham with mozzarella and rocket (B470) and tartufata with mascarpone cream, porcini mushroom and black truffles (THB 490). Your next dinner would never be boring. Kimpton Maa-Lai Bangkok There are many more menus available for delivery, which you can check out via LINE MAN, but you can call the hotel for more information at 0 2056 9999, email taste.kimptonmaalai@ihg.com, visit this link or scan a QR code below. Kimpton Maa-Lai Bangkok
Paid content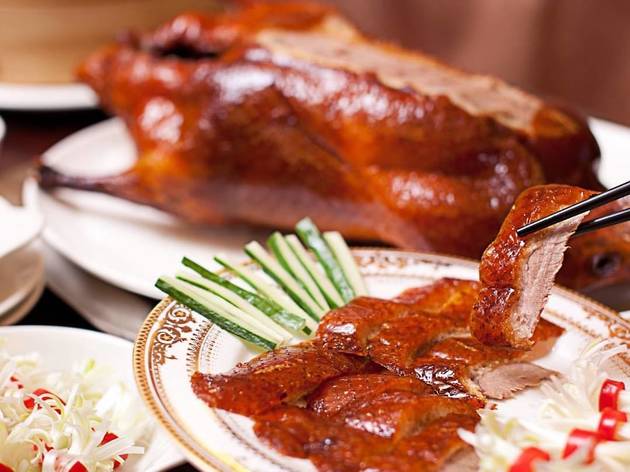 Four Seasons slashes prices of everything on duck menu in half for 14 days
London-born Chinese restaurant Four Seasons, in response to a ban on dine-in services across Bangkok to curb the worrying coronavirus infections, has decided to cut the prices of all duck dishes by 50% to encourage takeout orders during these dard times. After this 50% discount, the prices for a whole duck will be like these: Four Seasons roast duck: B738 (from 1,477) Aromatic Duck: B968 (from B1,937) Peking Duck: B974 (from 1,947) Four Seasons are also offering a 20% discount on all other non-duck dishes on the menu. These promotional prices will be on until May 14 and applicable for takeaway orders made directly through at one of its five restaurants Bangkok only. Orders made through food delivery apps may not receive similar discounts. To date, Four Seasons have five locations in Bangkok: Siam Paragon: Tel 026109578 Mega Bangna: Tel 021051616 Emquartier: Tel 020036266 Central Festival Eastville Tel 025536298 Chidlom Tel 022551216 You may contact the one that's nearest to you for further details.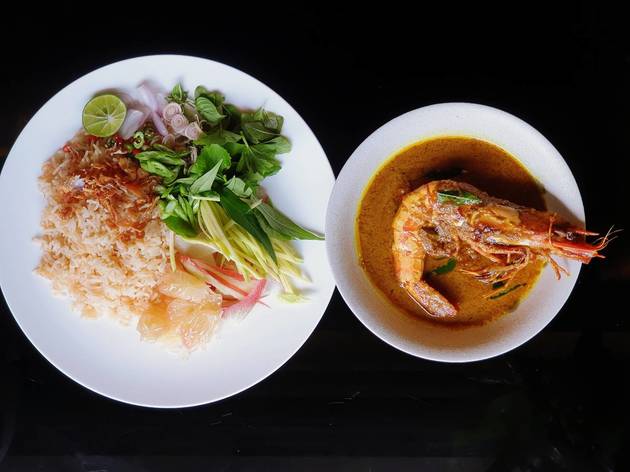 Samrub Samrub Thai now offers northern- and southern-inspired takeout dishes
To deal with the dine-in ban to control the possible spread of coronavirus infections, gourmet restaurants across Bangkok have turned to creating takeout menus for their fans to enjoy while isolating themselves at home. Another week, another new crop of mouthwatering creations from our favorite eateries. Since May 1 when the lockdown-like restrictions first imposed, Samrub Samrub Thai, the private dining stint by celebrated Thai chef Prin Polsuk, has launched a weekly takeout menu so their fans could fork out at home. For this week (May 13-16), the menu is dubbed "Mae Oui Ah Ma" and it was inspired by the local cuisines of people in the north, where (a marriage between tribal and Southern Chinese recipes), and the south, where Malay cuisine plays the lead role. Your choices are: Northern-style steamed rice with pork blood and deep-fried pork jaw served with eggplant relish (B500) Southern-style rice salad with tiger prawn tumis curry (B650) Rice noodle wrapped with prawn, white Chinese chive, bamboo shoot, and shitake mushroom (350) Samrub Samrub Thai Each dish is limited to only 30 servings, available for pre-orders only via Line @SAMRUBFORTHAI. Goodies will be ready for pick-up on May 13, 17:00-18:00 at Samrub Samrub Thai on Mahaset Road. Delivery services will be available from May 14-16, 12.00-13.00 and 17.00-18.00.