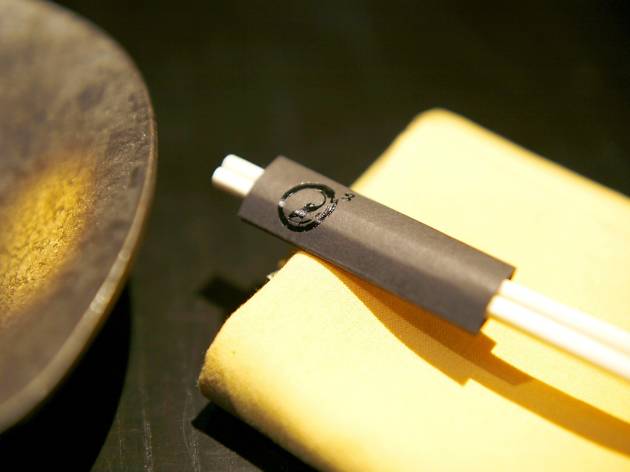 The best sushi restaurants in Boston
Find fresh, innovative maki, nigiri and sashimi at these top Boston area sushi restaurants
From tiny takeout joints and high-end Japanese restaurants to expense account destinations, Boston offers ample choices for fresh, delicious sushi. Whether you're looking for the "wow factor" of creative rolls with exotic flavors or simple, expertly-prepared sashimi, these sushi spots will fill the bill with exceptional ingredients and skilled chefs. Check out a lunch special or go all out at one of the expensive options — when you're craving sushi, this guide will help you find the best in Boston. If you're not feeling like sushi but want to keep it light, check out the best restaurants for vegans and vegetarians in Boston, or the best seafood restaurants in Boston.
RECOMMENDED: Full guide to the best restaurants in Boston
Sushi experts we love so much that we welcomed them into Time Out Market
James Beard Award-winning chef Tim Cushman and his wife, advanced sake Professional Nancy Cushman, are the talents behind one of Boston's most decorated, and expensive, restaurants: o ya. With gogo ya at Time Out Market Boston, the Cushmans have democratized their approach to world-class, Japanese-inspired fare by offering affordable dishes full of technique and flavor. Crispy nori tacos—filled with everything from grilled Maine lobster and mushroom tempura to torched salmon teriyaki—are the main draw, but if you're looking for a complete meal opt for a bento bowl filled with torched sashimi.
Clear out your bank account and then clear your weekend, because o ya's singular dining experience is one to be savored. Owners Tim and Nancy Cushman set a new bar for special-event dining with o ya's opening in 2007; the restaurant continues to win accolades as one of the best restaurants in all of New England. The sushi and omakase menu is a marvel of both flavor and presentation, with every morsel—from the foie gras nigiri to the bluefin tuna and smoked salmon sashimi—a delectable work of art.
See the best sushi restaurants in America
Feast on amazing, innovative sushi and sashimi, matched with top-shelf sake at the best sushi restaurants in the U.S.