The 11 best ramen restaurants in Boston
From simple and humble to modern and inventive, these are the best places for ramen in Boston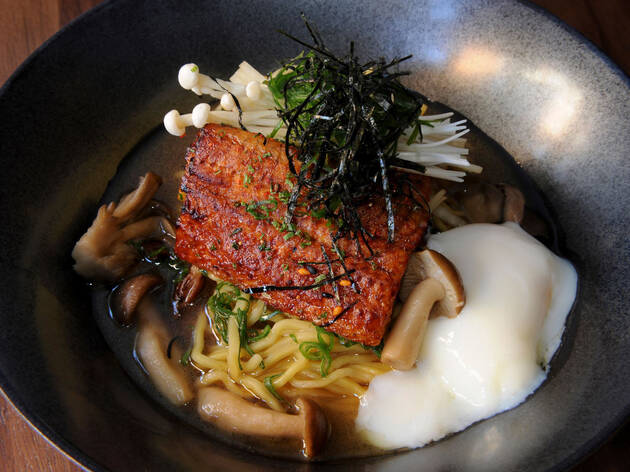 A steaming bowl of ramen will warm you up in the dead of winter, but it's also a delicious option any time of year. Unlike in years past, Boston now has plenty of worthy destinations for ramen. Choose a no-frills joint that focuses on one style of ramen and does it well, or check out a higher-end, more modern take. You'll find Jiro style, Sapporo style, and ramens with a twist. Furthermore, ramen is a relatively guilt-free treat; for a more healthful option, check out our guides to the best vegetarian and vegan restaurants in Boston. Whether you're looking to warm up, fill your belly, or both, try one of these Boston ramen restaurants.
RECOMMENDED: Full guide to the best restaurants in Boston
See the best ramen restaurants in America
Love the Japanese soup-and-noodle phenomenon? Then behold, broth-heads: the best ramen in America, from tonkotsu to mazeman.