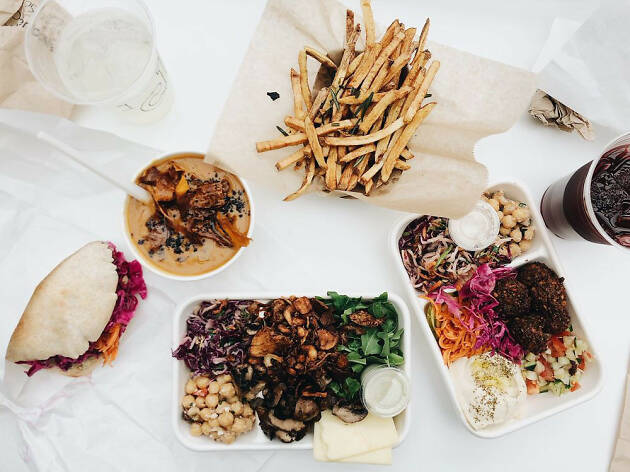 The best vegan restaurants in Boston
Here's where to go when you're looking for a delicious, plant-based meal or a meat- and dairy-free treat
Boston has a great selection of restaurants for vegetarians, and many of the best Boston restaurants are happy to modify their dishes for the meat-free—the best Italian restaurants in Boston are usually a safe bet. Vegans, however, have been underserved in the past. Fortunately, across Boston you can now find a wealth of restaurants that are geared primarily towards those who eschew meat and dairy, plus some restaurants that offer vegan-friendly options. More than your standard tofu and soy cheese afterthoughts, you can get your fix of ice cream, pizza, nachos, and even fine dining fare at the best vegan restaurants in Boston.
RECOMMENDED: Full guide to the best restaurants in Boston
The best of the city under one roof
Like some variety when you go out to eat? Time Out Market Boston has you covered. Boston's first contemporary food hall boasts 15 curated food offerings, among which there are myriad vegan offerings. Maybe you want to go with tasty savory mezze from anoush'ella, or healthful, colorful treats from Revolution Health Kitchen. Even Union Square Donuts gets in on the fun with their circular vegan creations.
Best vegan restaurants in Boston