Where to find Boston cream pie and Boston baked beans in Boston
Here is the lowdown on two of the foods most associated with Boston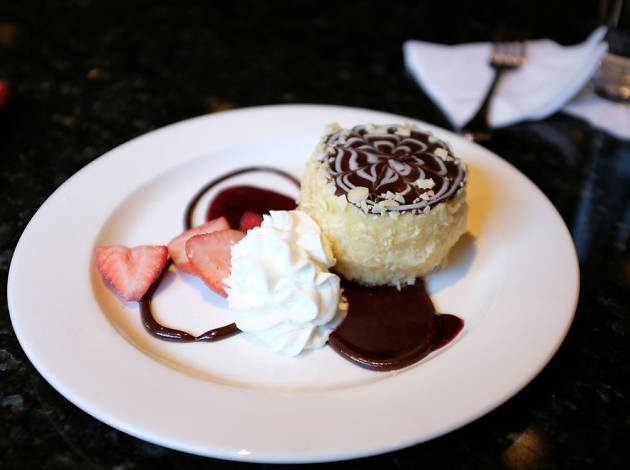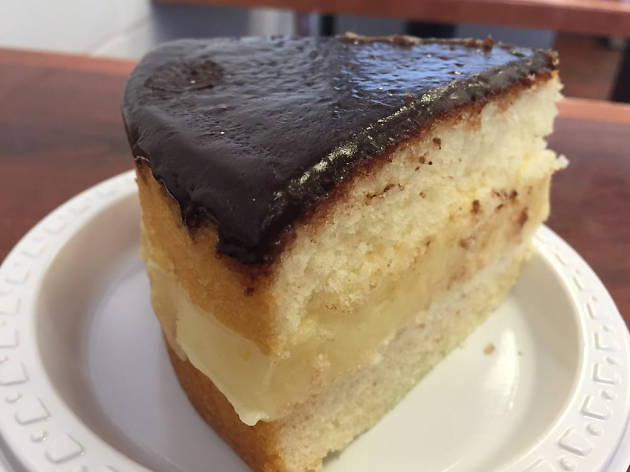 Photograph: Courtesy Yelp/Channy M.
The origins of Boston cream pie—which is actually a yellow butter cake filled with custard or cream and topped with a chocolate glaze—is subject to debate. Many believe it originated in the second half of the 19th century at what today is known as the Omni Parker House. Few local restaurants or bakeries offer Boston cream pie; visitors looking for an only-in-Boston experience should head to Parker's Restaurant at the Omni Parker House. There, in a historic setting once patrolled by the likes of Ho Chi Minh and Malcolm X (both former employees), guests can enjoy a fresh, creamy slice of the real thing. The hotel will even ship a full Boston cream pie anywhere in the country. Other notable local destinations for Boston cream pie include Flour, Legal Harborside, and the North End's most famous bakeries: Mike's Pastry and Modern Pastry. For an offbeat take, head to Veggie Galaxy to try their popular vegan Boston cream pie, and for a more portable interpretation, try a Boston cream donut at Union Square Donuts.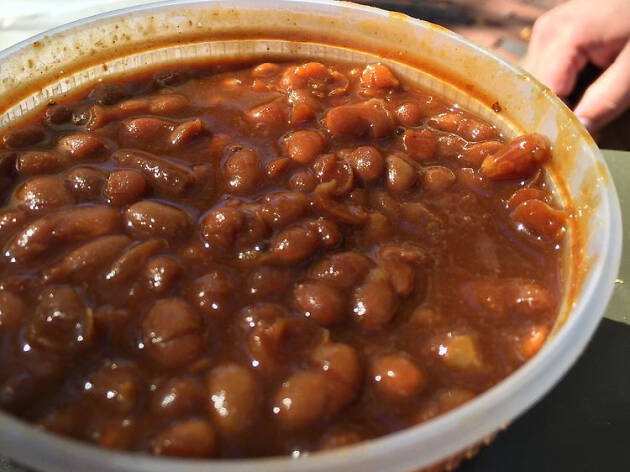 Photograph: Courtesy Yelp/Kim M.
First-time visitors are often surprised to learn that few locals ever refer to Boston as 'Beantown,' and even fewer restaurants serve up anything resembling Boston baked beans. It's true that beans slow-baked in molasses were a local favorite throughout much of the 19th century and early part of the 20th century—the 'Beantown' nickname dates back to the early 1900s—but recent generations have omitted sweet baked beans from the dining table. Armchair historians looking for a taste of yesteryear can visit two of the country's oldest restaurants, both of which offer authentic Yankee dishes. Durgin-Park, which opened in 1827, continues to offer its traditional recipe, made with salt pork and and onions and prepped in an old-school bean pot. Union Oyster House, a local favorite since 1826, offers baked beans as a side order; the sweet, classic recipe benefits from the restaurant's historic atmosphere. A handful of tourist-focused restaurants serve sweet baked beans, but visit any of the best restaurants in Boston and it's more likely you'll encounter artisanal, heirloom beans rather than anything resembling Boston baked beans.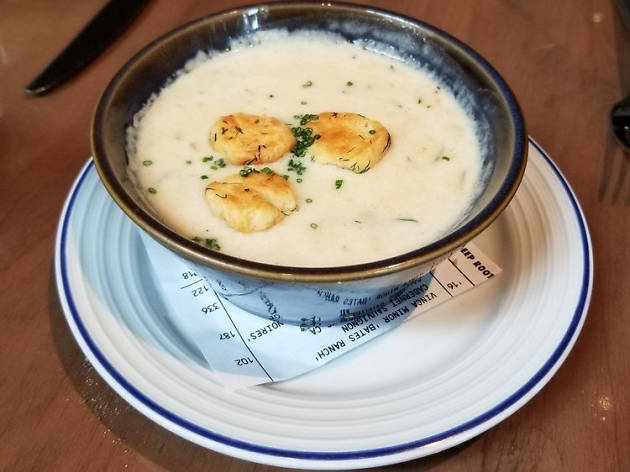 Photograph: Courtesy Yelp/Alyssa W.