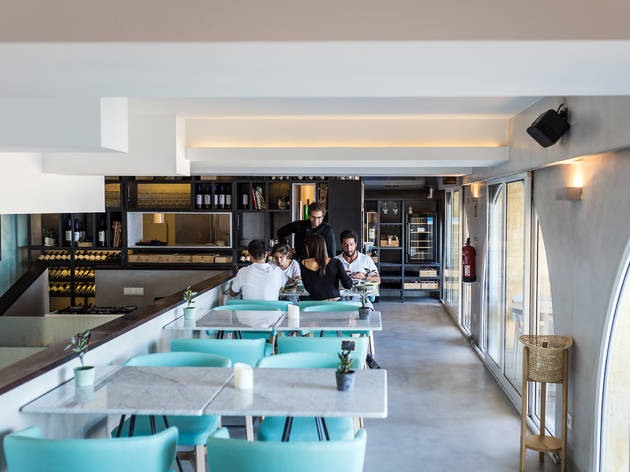 The best restaurants in Cascais
If you're planning to come to Lisbon, take a day or two to visit Cascais. And do yourself a favor – book a table at one of the best restaurants in Cascais
Restaurants with signature dishes, some world cuisine and fish, lots and lots of fish. Regardless of what you're in the mood for, one of these tables will surely have you sorted. It wasn't an easy task to narrow down a list of our top 15 restaurants. Cascais has a great number of dining spots, but we promise you will not be disappointed by any of these. That's a Time Out guarantee. In no particular order, here are the best restaurants in Cascais well worth every cent.
Recommended: The 149 best Lisbon restaurants
The best restaurants in Cascais
You might also be interested in
Sintra is a postcard. A postcard full of places cramming with tourists, of course, but also of quiet places to contemplate. And, above all, many tables to rest from the tour and refill your energy. With its fine architecture, significant monuments and museums and hidden treasures, is maybe the best choice for you if you are looking for some out-of-town hours. So save one day on your schedule, put on your hiking boots and visit Sintra, less than one hour away from Lisbon. You won't regret it – scout's honor! Recommended: Sintra and Cascais group tour
Want to get to know the Portuguese capital like a local? Try one of these tours and tackle the city's charming streets and take in sights and attractions on foot, by bike, bus, boat – even in an old school VW Beetle if that's what you fancy. There are loads of fun ways to explore the capital, you just have to pick your favourite. Why not experience the delicious delicacies of Portugal on a food tour? Sample bacalhau (salted cod) in the historic district of Belém, or sip on Portuguese wine, fresh from the vineyards of Alentejo, on a day-trip north of Lisbon. Alternatively, tour Lisbon at your leisure on one of the many hop-on, hop-off buses and trams that circulate daily. To help your decision-making, we've gathered up the best Lisbon tours below.
Best selling Time Out Offers