8 drinks in Chicago that break the bank
If you want caviar-stuffed olives in your martini and gold flakes in your margarita, it'll cost you, big spender. Here are the most expensive cocktails in Chicago.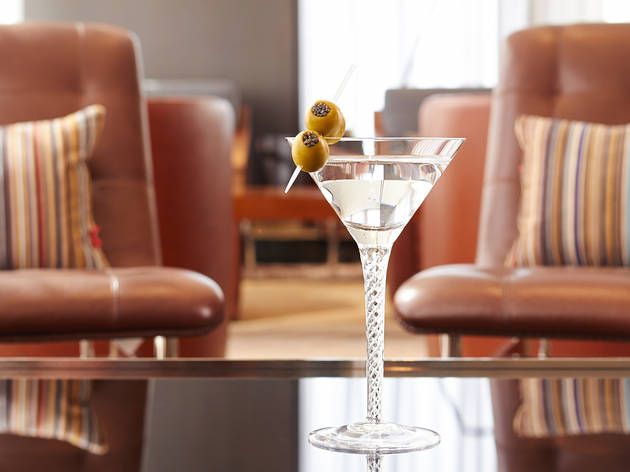 1/8
Photograph: Jason Little
A Martini at Travelle, $22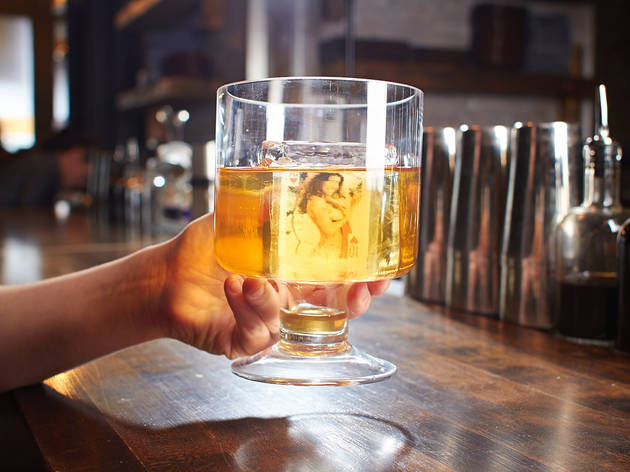 2/8
Photograph: Jason Little
The Bill Brasky at Bottlefork, $35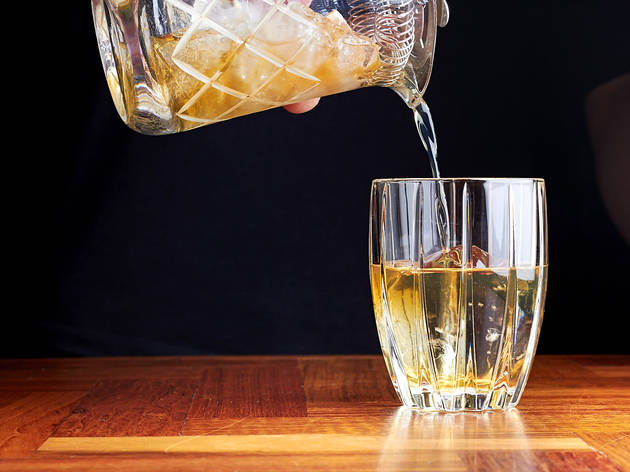 3/8
Photograph: Jason Little
Bobby Burns at Billy Sunday, $60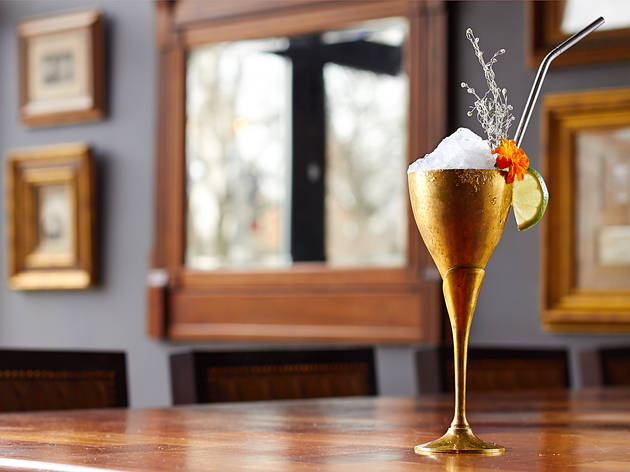 4/8
Photograph: Jason Little
Daiquiri at Billy Sunday, $40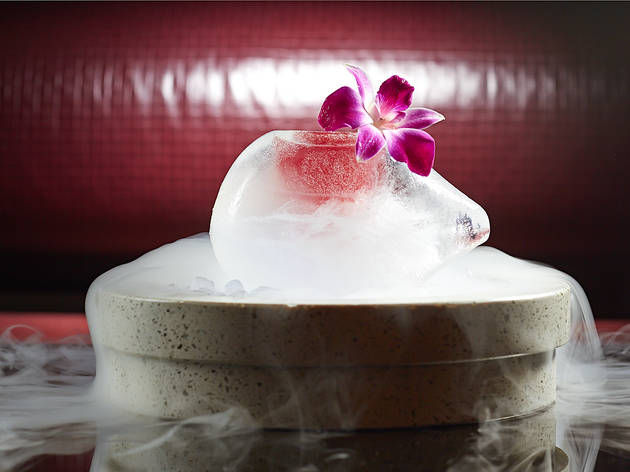 5/8
Photograph: Jason Little
The Teardrop at Terrace at Trump, $55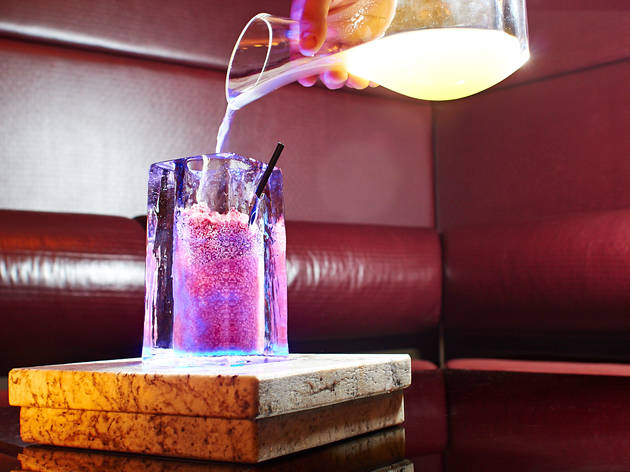 6/8
Photograph: Jason Little
The Rock at Terrace at Trump, $65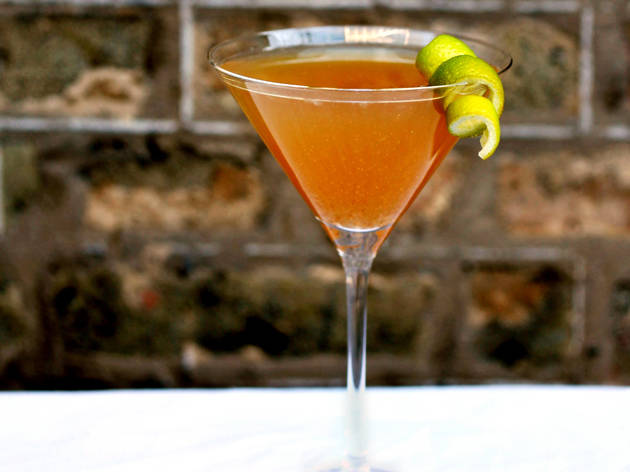 7/8
Photograph: Arthur Mullen
Splurge margarita at Frontera Grill, $35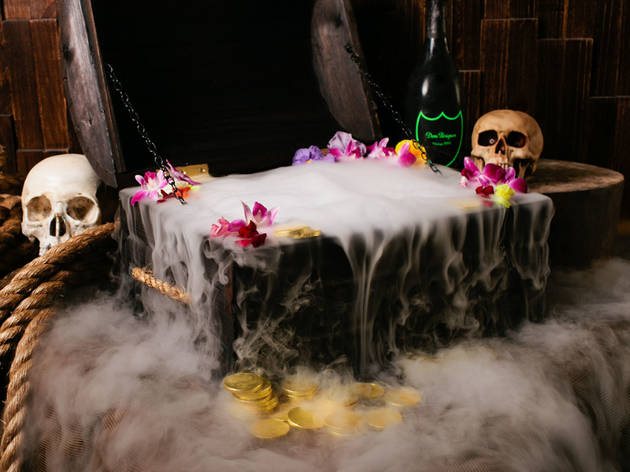 8/8
Photograph: Anjali Pinto
The Treasure Chest No. 1 at Three Dots and a Dash, $385
Now that even a basic Manhattan is $14 at lots of bars and restaurants in Chicago, it's no suprise that some cocktails cost upward of $50. What makes them so pricey? Gold flakes, caviar, hand-carved ice glasses and extremely rare spirits. Some of these drinks make the cocktails at the Aviary, which are mostly in the $20 range, look downright affordable. And if you think these are expensive, check out Time Out LA's list of pricey drinks, including one so rare it requires a security detail. When you've got a little extra money to spend on your booze, here's where to indulge.
RECOMMENDED: Cocktail bars in Chicago
Daiquiri, $40
The daiquiri, made with Silver Seal Enmore 23-Year Demerara Rum, Batavia Arrack, Okinawan, black sugar and lime, is part of Billy Sunday's Chosen Ones section, which uses "antique or defunct spirits," according to bartender Alex Bachman. "Everyone knows what a daiquiri is—rum, sugar and lime juice. But we're rounding it off with 23-year-old rum, which balances the sugar and the acid."
Read more
Bobby Burns, $60
Made with Pittyvaich 20-Year Speyside Single Malt Whisky, Benedictine and Vermouth del Professore, the drink is stirred and served in a Waterford crystal rocks glass over hand-cut ice. It comes with a shortbread cracker topped with honey and fennel pollen.

"Pittyvaich is probably the shortest-lived Speyside distillery, which only operated between 1975 and 1993," Bachman says. "It produced extremely delicate malts that were primarily used as blending whisky for the nearby Dufftown malts. [It's] an extremely rare selection and was hardly ever marketed as a single malt."
Read more
The Bill Brasky, $35
This cocktail, named for the Saturday Night Live sketches, is made with rye, moonshine, bourbon, Scotch, vermouth and bitters. It's basically the equivalent of two Manhattans, and it comes in a glass so large, people at surrounding tables will turn to stare at you.
Book now
Read more
Splurge margarita, $35
The priciest margarita at Rick Bayless's restaurant crams lots of high-end ingredients into one glass. There's Riazul anejo tequila ($60 a bottle at Binny's), Grand Marnier, the French aperitif Pineau des Charentes and gold flakes.
Read more
The Teardrop, $55
Served in a handmade ice glass, the Teardrop cocktail features vodka, acai liquor, lychee, lemon and lime juices, and crushed blackberries.
Book now
Read more
The Rock, $65
The Rock is made with pisco, lemon juice and pineapple gum and served in a handmade ice glass.
Book now
Read more
The Treasure Chest No. 1, $385
The Three Dots menu charges $385 for a bottle of Dom, and $385 for a bottle of Dom poured over a treasure chest filled with rum, blackberry, pomegranate, pineapple, lemon and falernum, with dry ice streaming out of it. We'll let you decide which is the better deal.
Book now
Read more