January 2017 events calendar for Chicago
Dig into January events in Chicago with our calendar of the best things to do, including picks from theater, art and music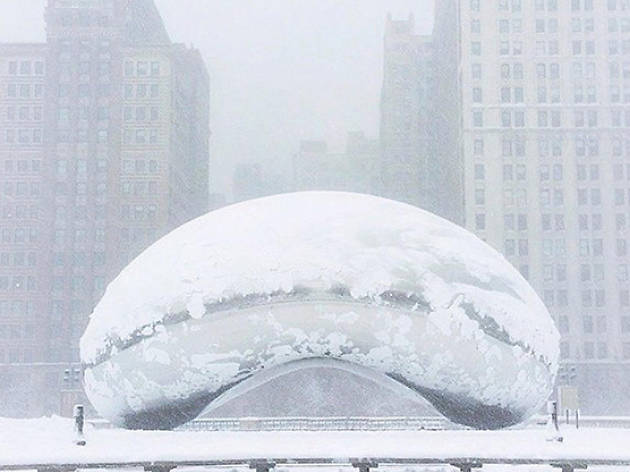 A new year means a fresh start, a chance to be the best version of you possible. Unless your New Year's resolution is to stay in more, we've got a calendar full of ways to get out there and kick 2017's ass from the get-go. Hit up the best cocktail bars in Chicago, hunker down with some delicious comfort food, go see some world-class comedy— Chicago certainly doesn't shut down in the winter. So throw off those blankets and let our January 2017 events calendar guide yout winter in Chicago.
RECOMMENDED: Events calendar for Chicago in 2017
Featured events in January 2017
Concerts in Chicago in January
Art in Chicago in January
Theater and Comedy in Chicago in January
Back in August, Second City Theatricals launched a touring show in collaboration with the online magazine Slate. Explicitly political but "completely unbiased," Unelectable You attempted a journalism-esque false balance, suggesting that candidates Trump and Clinton, insurgent-turned-surrogate Sanders, the vast field of failed Republican candidates and the whole presidential process were equally worthy of send-up. The stab at objectivity made much of the material feel timid.   Second City's new mainstage cast makes no such claim to impartiality. The Winner…of Our Discontent, debuting just over a month after the election, delivers on its title: Its writer-performers are reeling, hurt, afraid and angry. Their reactions to the results of November 8, and the cognitive dissonance of its continuing repercussions, are understandably, admirably raw.   But is Second City raw actually Second City at its most effective? You could argue that the institution's proficiency with polish and spin have historically served it best in terms of explicitly political material. While I wouldn't suggest that it's these performers' job to try to understand "the other side" any more than it's their job to mend the republic, the political rhetoric in the new revue—which can feel like a good three-quarters of the show—is both as righteous and as lopsided as the average Facebook feed.   Then again, perhaps any Trump voter coming to a comedy show in Chicago at this moment and expecting not to be chall
Book now
Read more
This long-running, lovey-dovey musical sketch show has found the perfect home in Stage 773's cabaret theater. It's refreshingly raunchy for date night, although its quaint take on dating in the age of social media feels a little rusty and outdated at times.
Book now
Read more