January 2020 events calendar for Chicago
Begin the new year with events, festivals, concerts, theater and more great things to do in Chicago in January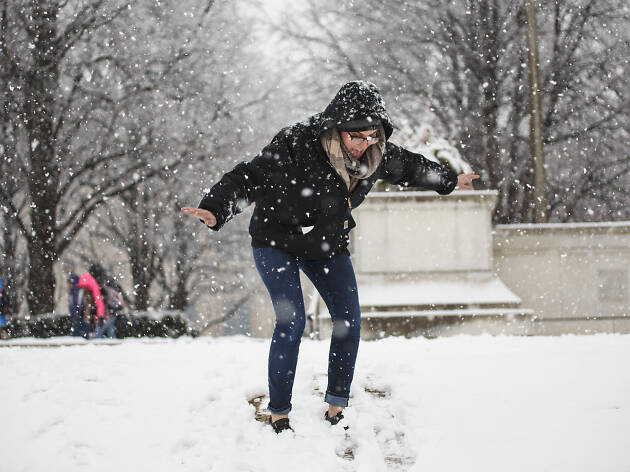 Here's one New Year's resolution that's easy to keep: Make 2020 the year that you attend more events, see more shows and discover new things to do in Chicago. January is packed with way to begin accomplishing this goal, with concerts, art openings and outdoor activities galore (including slippery fun at Chicago ice skating rinks). Laugh yourself silly during the Chicago Sketch Comedy Festival at Stage 773, head to Chicago music venues to catch rising bands during the Tomorrow Never Knows festival or strip down to join the annual No Pants Subway Ride on the Red Line. You can even pretend that it's summertime while eating some of Chicago's best fried chicken during a Parson's Chicken and Fish patio pop-up at the Chicago Athletic Association. Make this month one to remember by finding some amazing things to do in Chicago on our January events calendar.
RECOMMENDED: Events calendar for Chicago in 2020
Featured events in January 2020
Assembled from the collection of art dealer Richard Gray and his wife, the art historian Mary L. Gray, this exhibition of drawings spans 700 years of Western art. Visitors will be able to see work by artists like Vincent van Gogh, François Boucher and Giuseppe Porta, ranging from rough sketches of landscapes to intricate renderings of the human form.
Shopping, Markets and fairs
Originally established in the late 1800s, the Maxwell Street Market brought vendors, musicians and cooks to an open-air flea market where shoppers could find just about anything they wanted. The market introduced the Maxwell Street Polish sausage, provided a venue for rising Chicago blues musicians and was immortalized in a scene in The Blues Brothers. These days, the market sets up on nearby Desplaines Street (between Roosevelt and Howard) every Sunday, where visitors will find vendors hawking their wares, an abundance of delicious Mexican food and ocassional performances by local bands and dance troupes. Don't let the cold or wet weather scare you away—the Maxwell Street Market takes place outdoors year-round.