November 2017 events calendar for Chicago
Pack your month with the best activities, concerts, free things to do and festivals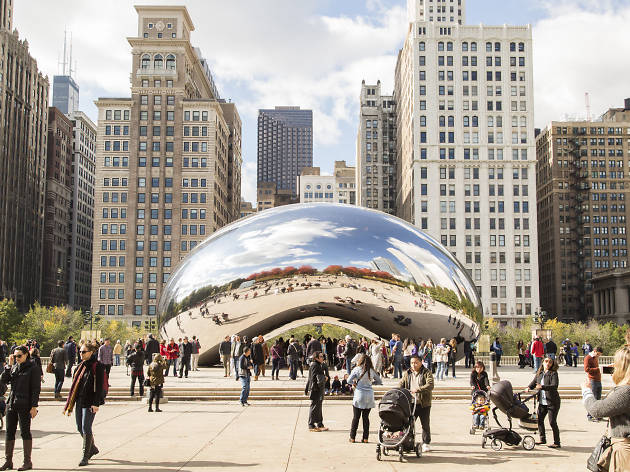 With so many things to do this fall in Chicago, there's plenty to be grateful for. Thanksgiving is just around the corner, which means we'll be stuffing our faces (and planners) full this month. Whether you want to take advantage of all the amazing arts and culture events or kick back at a bar and cheer on the Bears, there's so much happening this November. Whatever you do, resist the urge to go into hibernation mode just yet.
RECOMMENDED: Events calendar for Chicago in 2017
Featured events in November 2017
The exhibit is spread over two floors of the museum and is structured like a week at SNL. If you're not familiar, the show has a very rigid schedule; each day of the week has a specific purpose and goal. The first room of "SNL: The Experience" is Monday (with Lorne Michaels' desk and a replica of the original 1975 set), the next is Tuesday (with videos screening late-night stories from writers including Seth Meyers and Paula Pell), and so on. It concludes, of course, with Saturday: a complete replica of Studio 8H.
One of Chicago's longest continually running art fairs returns to Navy Pier, displaying a variety of sculptures, objects and functional art (that's why it's called SOFA). You'll find towering sculptures, 3D-printed furniture and more one-of-a-kind objects on display, sourced from more than 80 galleries and dealers. If you've got some extra cash, most of the items are available for purchase, but plenty of attendees come to take in the sights and connect with artists.
More than 200 vendors hawk their antique housewares, furniture, ephemera, clothing and more at this indoor-outdoor festival. Stop in for vintage clothes and jewelry, a vinyl swap meet, a fancy food market and global goods bazaar or bring your own items for appraisal. This event typically occurs on the last weekend of each month. During the warm-weather months, the market adds an outdoor area, offering even more vintage shopping and a beer garden.
Music events in November 2017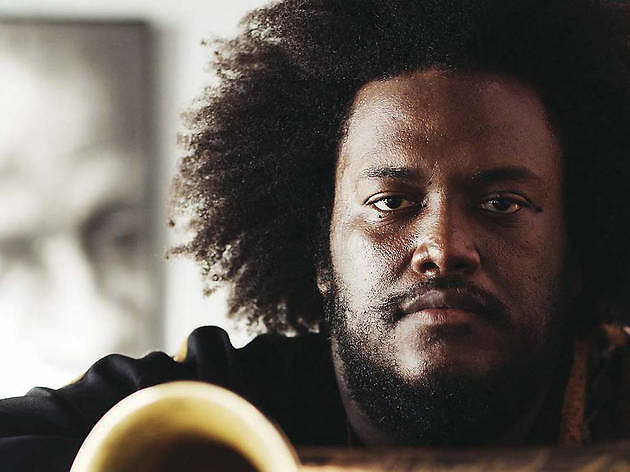 Saxophonist Kamasi Washington likes to make big statements with his music, and his latest release, Heaven and Earth—a double album that is secretly a triple album—is no exception. Washington once again embraces the cinematic scope of his cosmic jazz, layering winding solos with choirs and lush string arrangements. In concert, he surrounds himself with skilled players, including his father, saxophonist Rickey Washington, who clearly passed on his chops to his son. Even if you don't know the difference between John Coltrane and Charlie Parker, you'll find the groove in Washington's refreshingly contemporary melodies.
After wallowing in the lovelorn R&B of Dirty Projectors' self-titled 2017 album, Dave Longstreth returns to peppy Baroque pop on his recent record Lamp Lit Prose. While he's still missing the taut vocal harmonies that defined the band's most memorable songs, guest spots from singers like Syd (of the Internet) and Empress Of are a welcome adition to Longstreth's sonic palette—as are his offhanded lyrical references to Strokes frontman Julian Casablancas and the Palace Versailles. Here, Dirty Projectors settle in for a three-night residency at Chicago's newest music venue, Sleeping Village.
See more November 2017 concerts
Free things to do in November 2017
This weekly night of comedy, curated by a group of funny dudes, puts local stand-ups on your radar. It's totally free and BYOB, so why not?
Things to do, Literary events
This eclectic reading series is where good writing and good beer mix. Every month five local writers and authors put together pieces to read while you order off Hopleaf's extensive beer menu.
Comedy to see in November 2017
Bye Bye Liver combines two robust Chicago traditions: comedy and heavy drinking. The show opened 10 years ago for a three-week run, then kept getting extended. It centers on common party situations most Chicagoans can relate to and incoroprates interactive audience games like "Would You Rather." If you're looking to get drunk, quick, and have a great time doing so, Bye Bye Liver is always a solid bet.
Now in its 15th year, Whirled News Tonight has become an institution at the iO Theatre, hence its prime time slot. Improvised scenes are based on news articles from that week, which audience members post to the back wall of the stage. The show boasts alumni including Jordan Klepper (The Daily Show, The Opposition with Jordan Klepper), Sarah Haskins (Trophy Wife) and Arnie Niekamp (Hello From the Magic Tavern)
This weekly night of comedy, curated by a group of funny dudes, puts local stand-ups on your radar. It's totally free and BYOB, so why not?