Where to buy gourmet picnic baskets in Chicago
Skip the boring sandwiches and call up a restaurant for a picnic basket packed with cheese, charcuterie and booze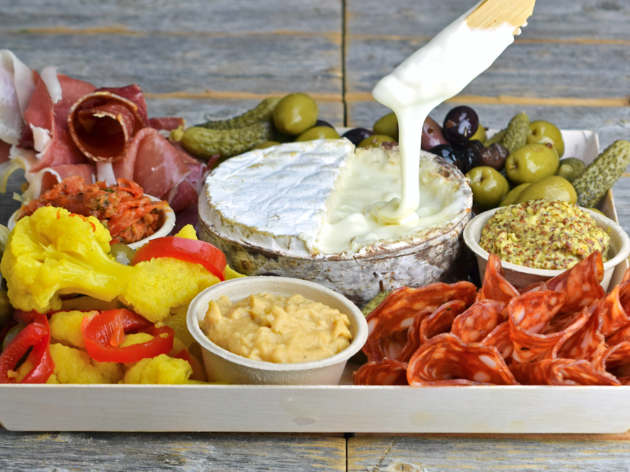 If Yogi Bear were real, he and Boo-Boo would be packing their bags and getting one-way tickets to Chicago. That's because this summer, lots of area restaurants are packing up gourmet picnic baskets that you can take to your next outdoor movie, concert or dinner under the stars. You'll never be satisfied with homemade turkey sandwiches again.
RECOMMENDED: Things to do in the summer in Chicago
Spend an afternoon in the park with a picnic basket from the Florentine. The $40 basket includes chicken panini and a spinach salad, while the $65 basket includes cornish hen, homemade grissini, prosciutto and a bottle of wine.
Book now
Read more
The fried chicken spot is offering a meal for four, which includes eight pieces of cold chicken, corn muffins, kale and cabbage slaw, and toffee cookies for dessert.
Read more
Each basket is packed with a Spanish feast for two, including serrano ham, manchego cheese, a baguette and more. Available through Sept 27.
Book now
Read more
Tête Charcuterie is packing its excellent cured meats and sausages into picnic boxes: Order your choice of charcuterie from the menu and they'll tuck it all into a basket.
Read more
Heading to Millennium Park? Stop in to pick up a picnic box packed with a bagutte sandwich, side dish and dessert.
Read more