Restaurants that serve heart for Valentine's Day
Want to devour a heart, literally, on the most romantic of holidays? These restaurants have heart on the menu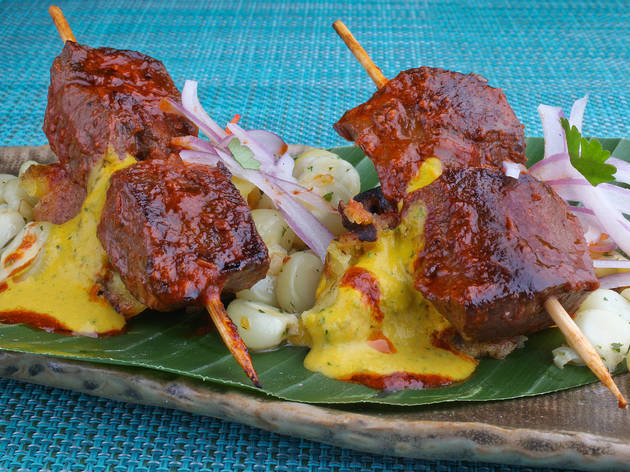 Get your blood pumping at one of these restaurants cooking up the most important of muscles. From grilled chicken heart with spicy twists to multi-course dinners with more than one type of heart, one thing is for sure—this Valentine's Day, heart is the star of the plate.
RECOMMENDED: Valentine's Day ideas, from romantic restaurants to cute gifts
Spice up your night and try the chef's grilled chicken heart smothered in hot sauce and green onions.
Book now
Read more
Add some heart to your night by sampling beef heart anticuchos before indulging in other Peruvian dishes.
Read more
Gene Kato's Japanese jidori chicken hearts are the best way to start your love-filled dinner at this River North joint.
Read more