Lincoln Park neighborhood guide
Explore the upscale neighborhood along the lake with our guide to the best restaurants, nightlife and shops in Lincoln Park and the Lincoln Park Zoo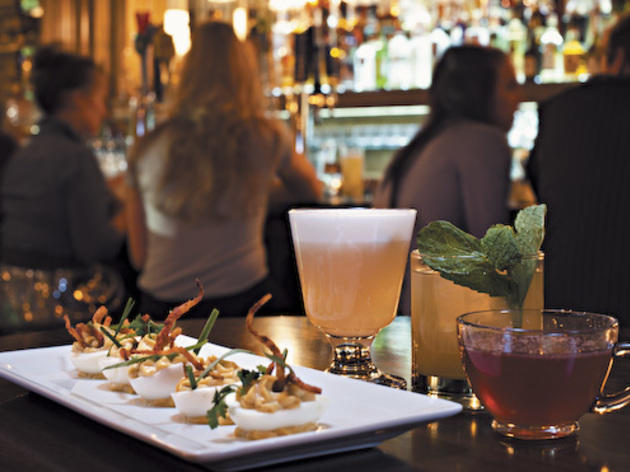 Sitting along Lake Michigan just north of downtown Chicago, Lincoln Park has long been a playground for the well to do. The area is rich with ornate homes, trees and history, having been the home to the world's first Ferris Wheel and the violent clashes of the 1968 Democratic National Convention. Hey, there's a reason the Chicago History Museum is here. Of course, as the name implies, Lincoln Park is also home to a sprawling lakefront park and the Lincoln Park Zoo. The neighborhood is also a live music hub, with numerous blues clubs and leading rock venues like Lincoln Hall. Upscale eating is a staple here, with Alinea, one of the best restaurants in the nation if not the world, and the birthplace of the Lettuce Entertain You empire and Vosges Haut-Chocolat.
In short, there's a lot to do and eat and buy and drink. Here's the best of Lincoln Park.
RECOMMENDED: Chicago neighborhoods guide
Lincoln Park experts
Lincoln Park residents tell us their favorite neighborhood spots
We wanted to explore every corner of the the neighborhood, so we fielded suggestions from some prominent Lincoln Park residents.
Read more