The sun is shining, the Loop is crawling with tourists and dozens of Chicago restaurants have set up shop in Grant Park, which can only mean one thing: It's time for Taste of Chicago. The free five-day food festival kicked off today and continues through Sunday, July 15, leaving you plenty of time to stop by for a treat (or avoid downtown altogether).
RECOMMENDED: Our complete guide to Taste of Chicago
This year's lineup features a whopping 73 restaurants and food trucks, 26 of which are appearing at the event for the first time. Notable newbies include Sun Wah Barbecue, Arun's Thai Restaurant, Aloha Wagon and Chiya Chai Café. We visited Taste of Chicago on opening day to scope out this year's tastiest new bites, and we ranked our findings from best to worst.
If this is your first time visiting Taste of Chicago, many of the returning vendors haven't changed their menus, and we've been ranking them since 2010. Check out our food reviews from 2017, 2016, 2015, 2014, 2013, 2012, 2011 and 2010.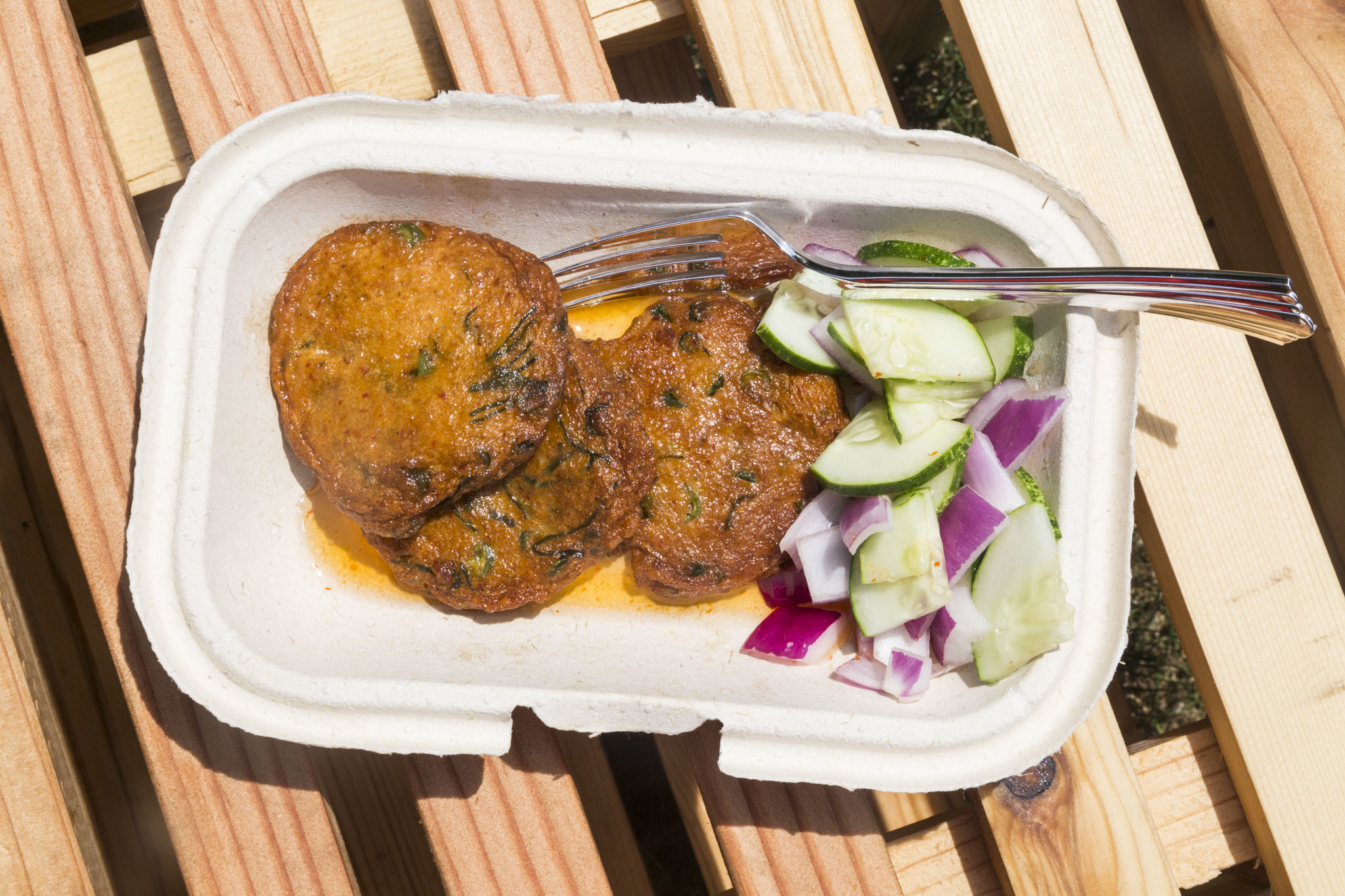 10. Fried Fish Quenelles with Cucumber Salad from Arun's Thai Restaurant
We had high hopes when we saw fine-dining giant Arun's on the Taste of Chicago lineup, but this bite just isn't worth your tickets. Disks of rubbery, herb-speckled fish are somehow devoid of flavor. Though the accompanying cucumber salad is light and cooling, it wasn't enough to save this bland dish.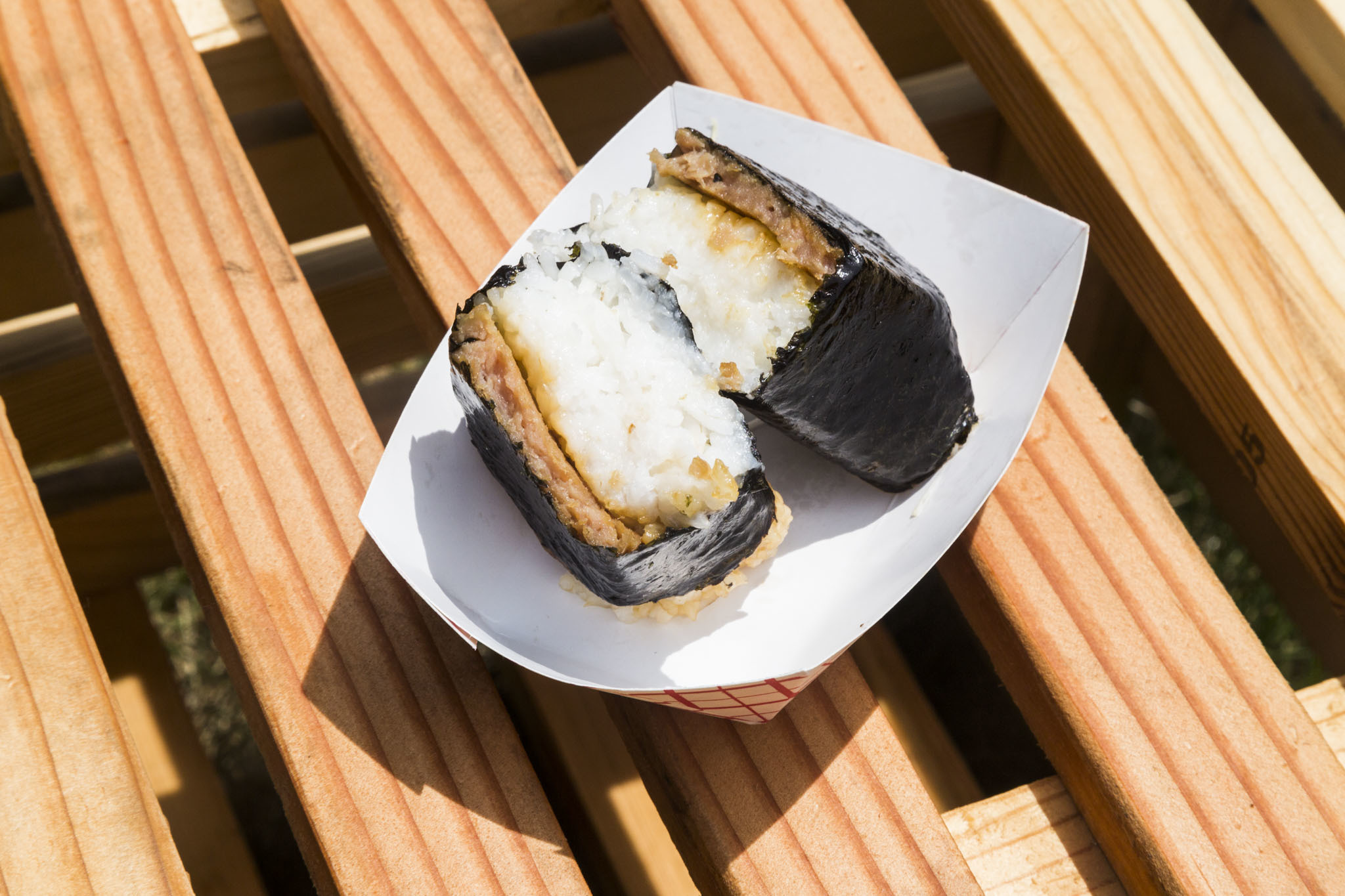 9. Spam Musubi at Aloha Wagon
On second thought, perhaps Spam musubi wasn't the right thing to order on an 80-degree day. Regardless of the temperature, this handheld Hawaiian snack recieved a resounding "meh" from our group.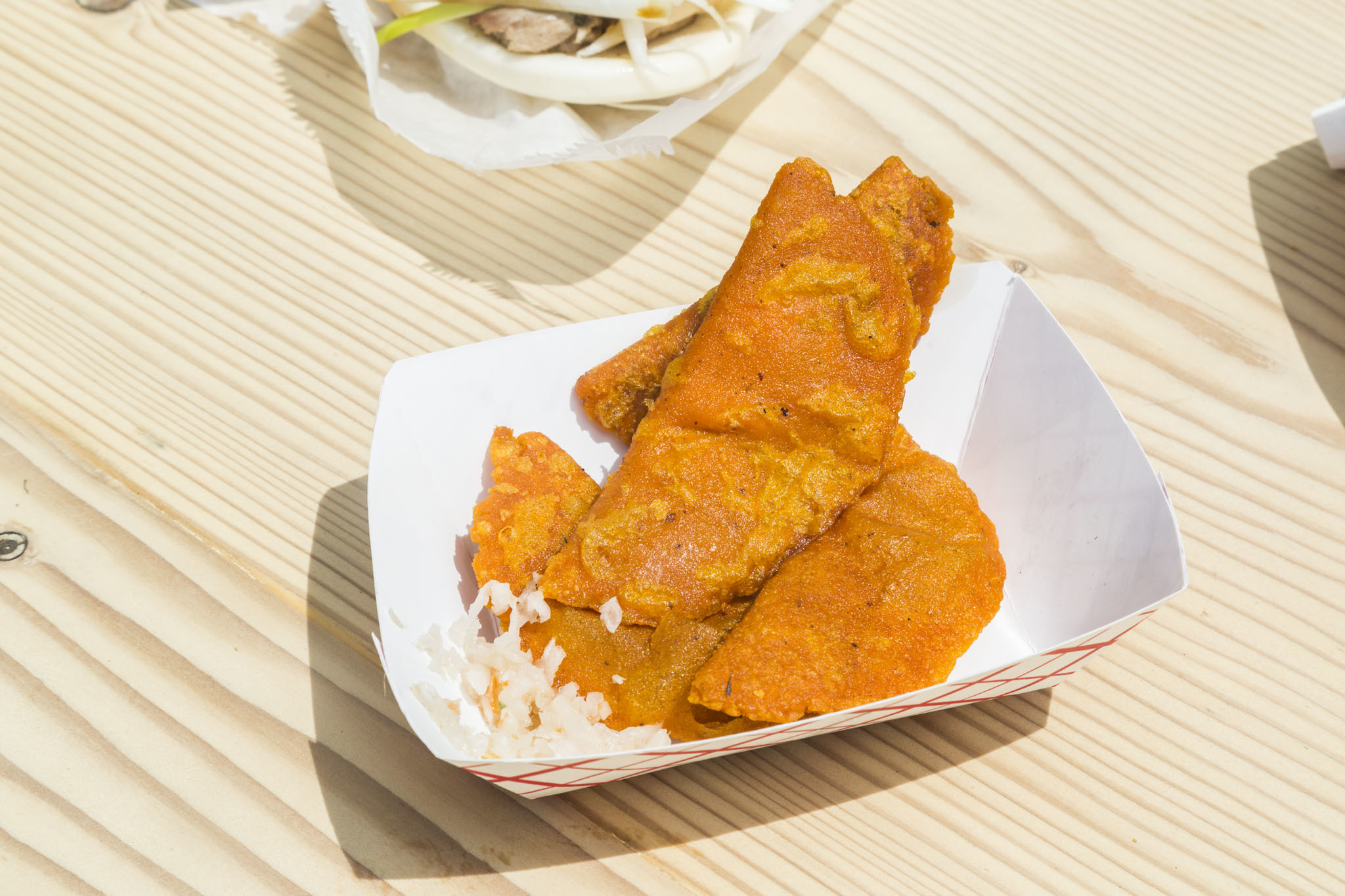 8. Panades from Garifuna Flava
Comparable to empanadas, these thin corn patties are stuffed with sautéed buffalo fish and served with a tangy slaw. The result? A unique morsel that piqued our interest in the Chicago Lawn restaurant behind it. Still, these panades needed more seasoning to top our charts.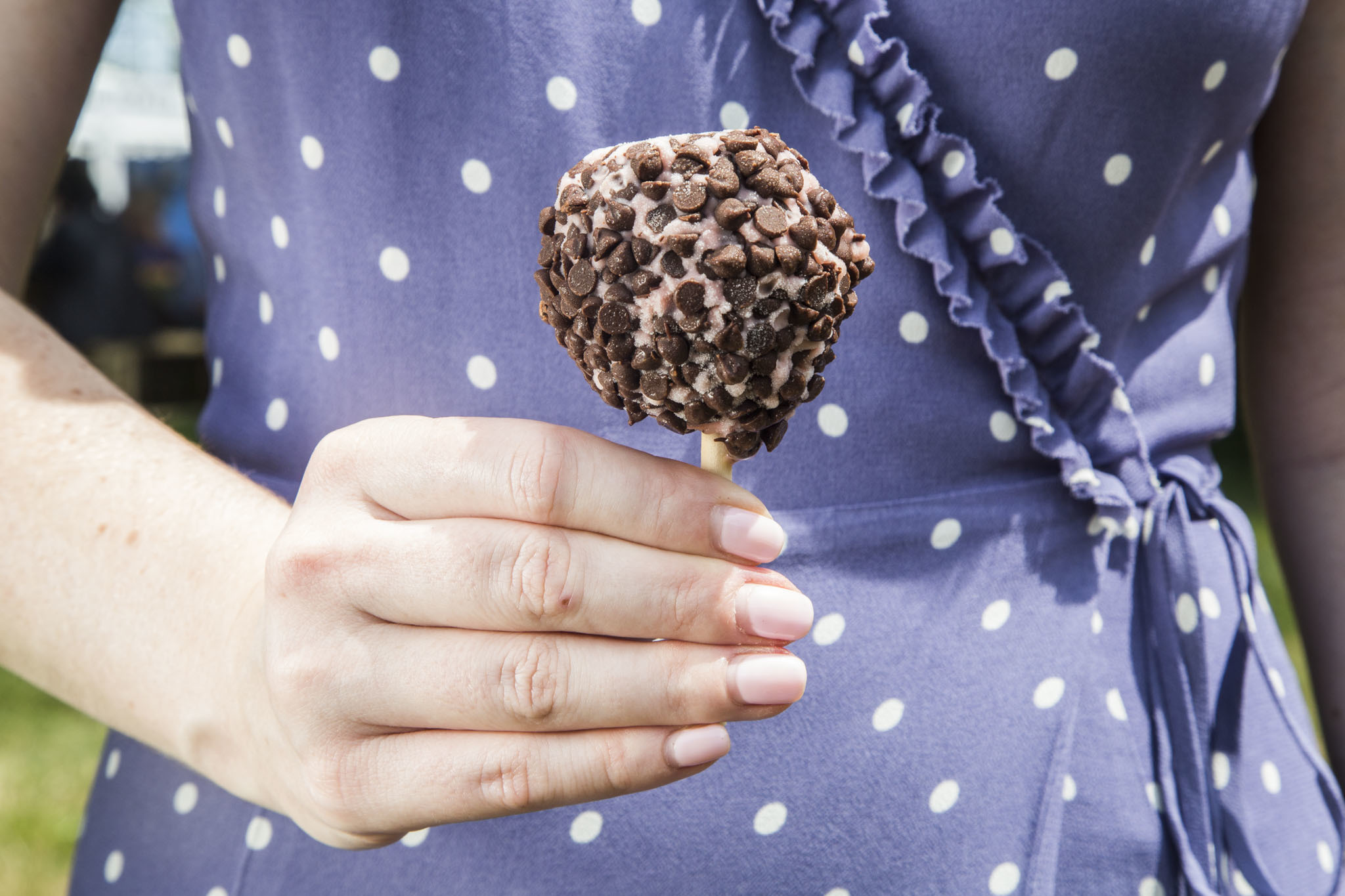 7. Chocolate-Covered Sweet Strawberry Nice Cream Bar from Frönen Foods
The good news: This compact ball of dairy-free ice cream is easier to eat than a Rainbow Cone. The bad news: We'd still rather have a Rainbow Cone. But hey, if you're allergic to dairy, gluten, eggs and soy, the brand is worth seeking out.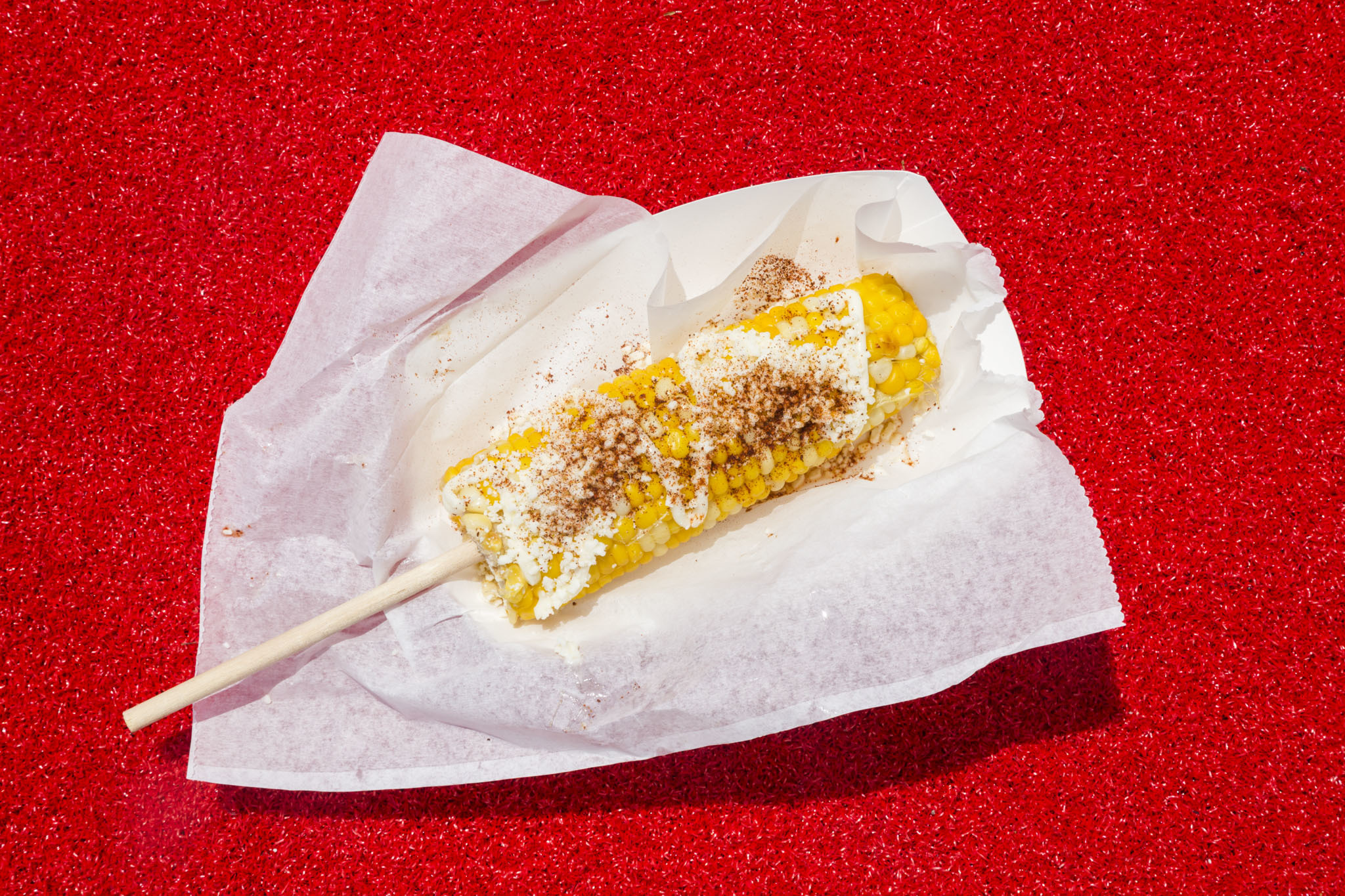 6. Elote from Premier Rollin BBQ
We're suckers for food on sticks, and this elote did not disappoint. Expertly cooked kernels are slathered in mayo, chile powder, cotija and lime juice, making this a worthy summertime treat. Psst: We hear the jumbo turkey legs are worth all of your tickets.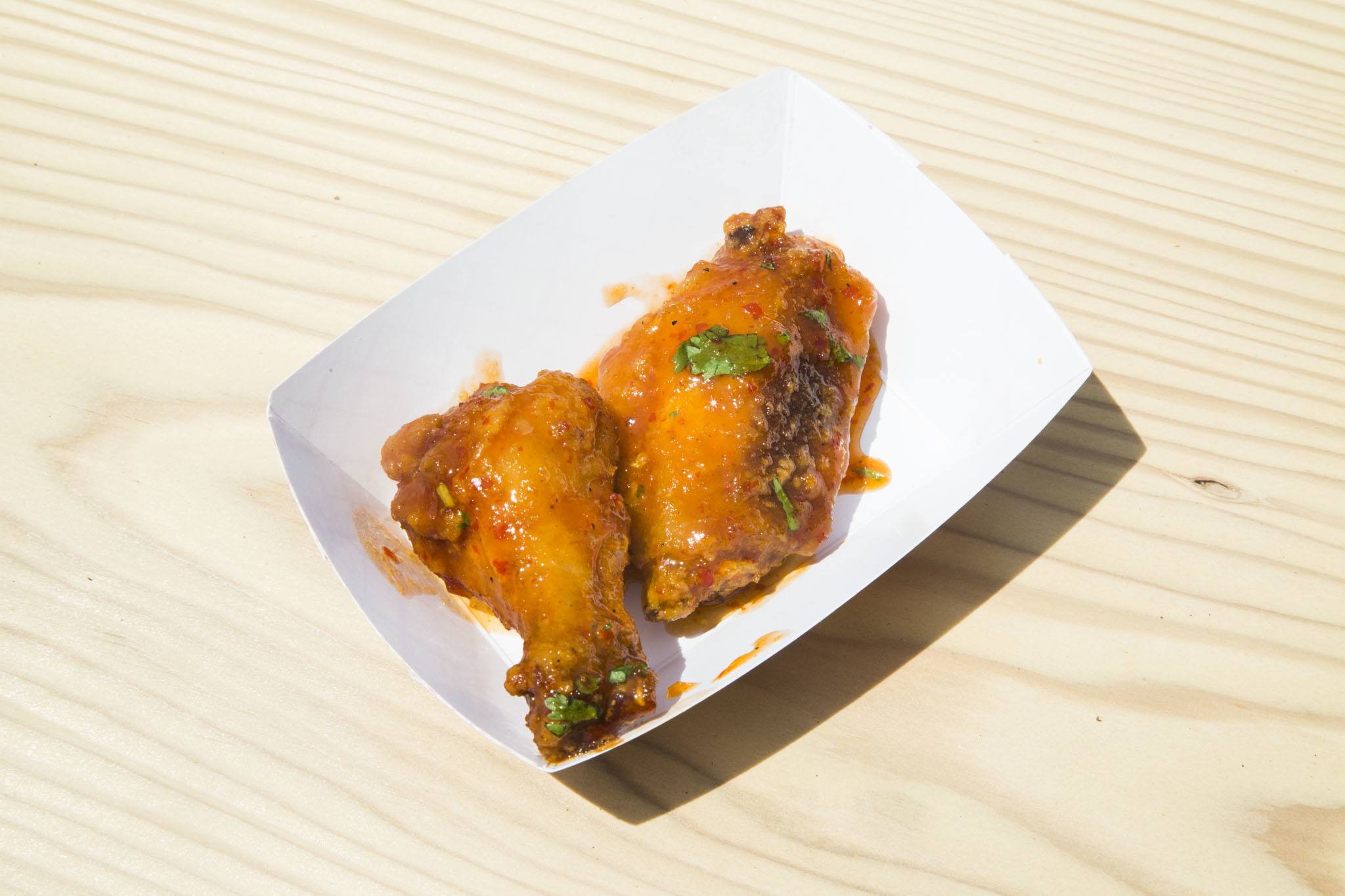 5. Jumbo Sweet and Spicy Wings from Output Lounge & Sports Bar
You'll want to find a hand-washing station immediately after devouring these wings, but don't let that deter you. These crispy, bone-in nuggets are tossed to order and coated in just enough sauce, ensuring a quality experience for fest-goers.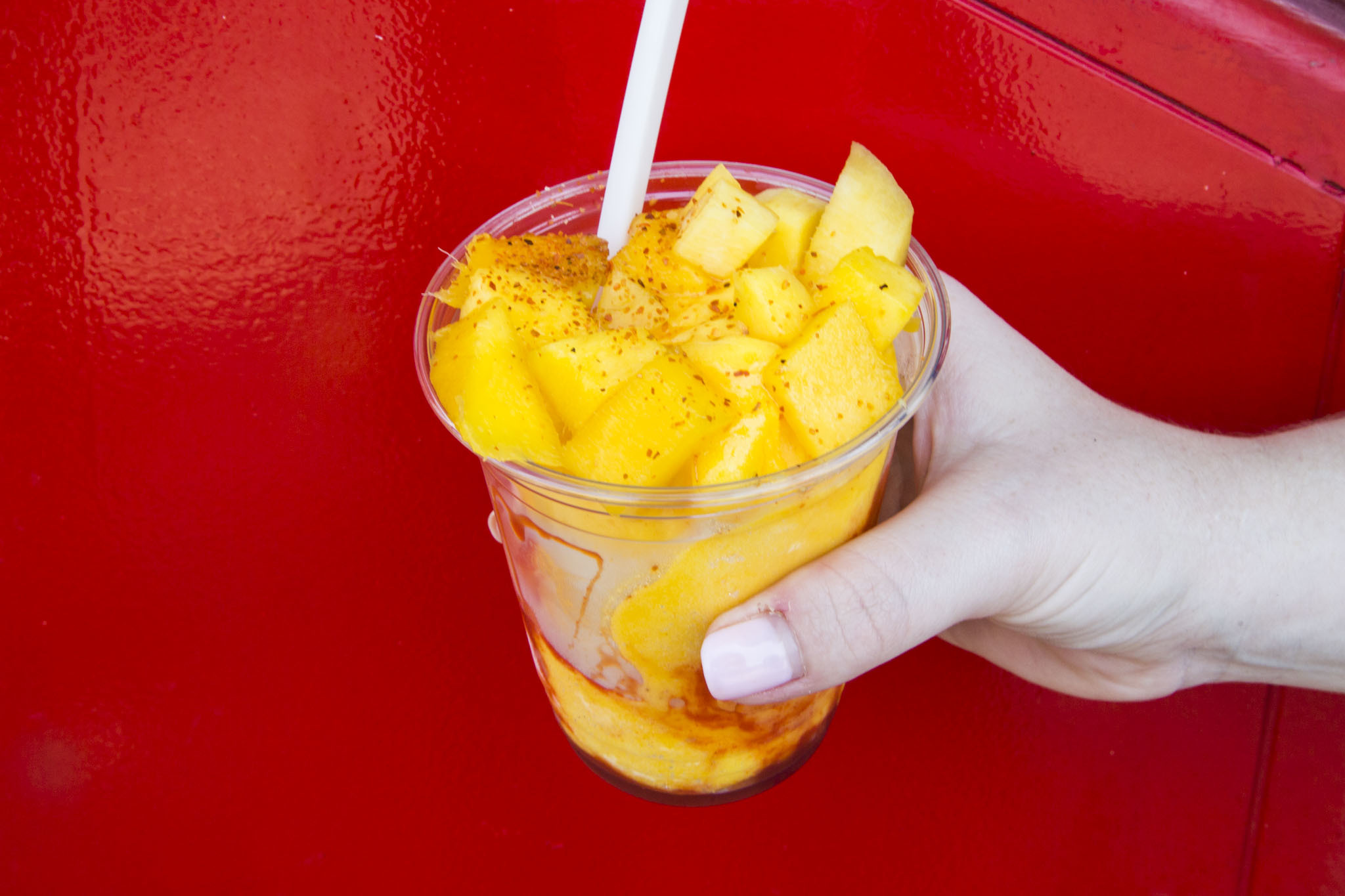 4. Mangonada from La Esperanza
Generous scoops of mango sorbet are topped with a spicy chili drizzle and hunks of Tajín-dusted mango. If you must be in the sun all day, this is the best way to cool down. Side note: We came very close to licking the cup clean.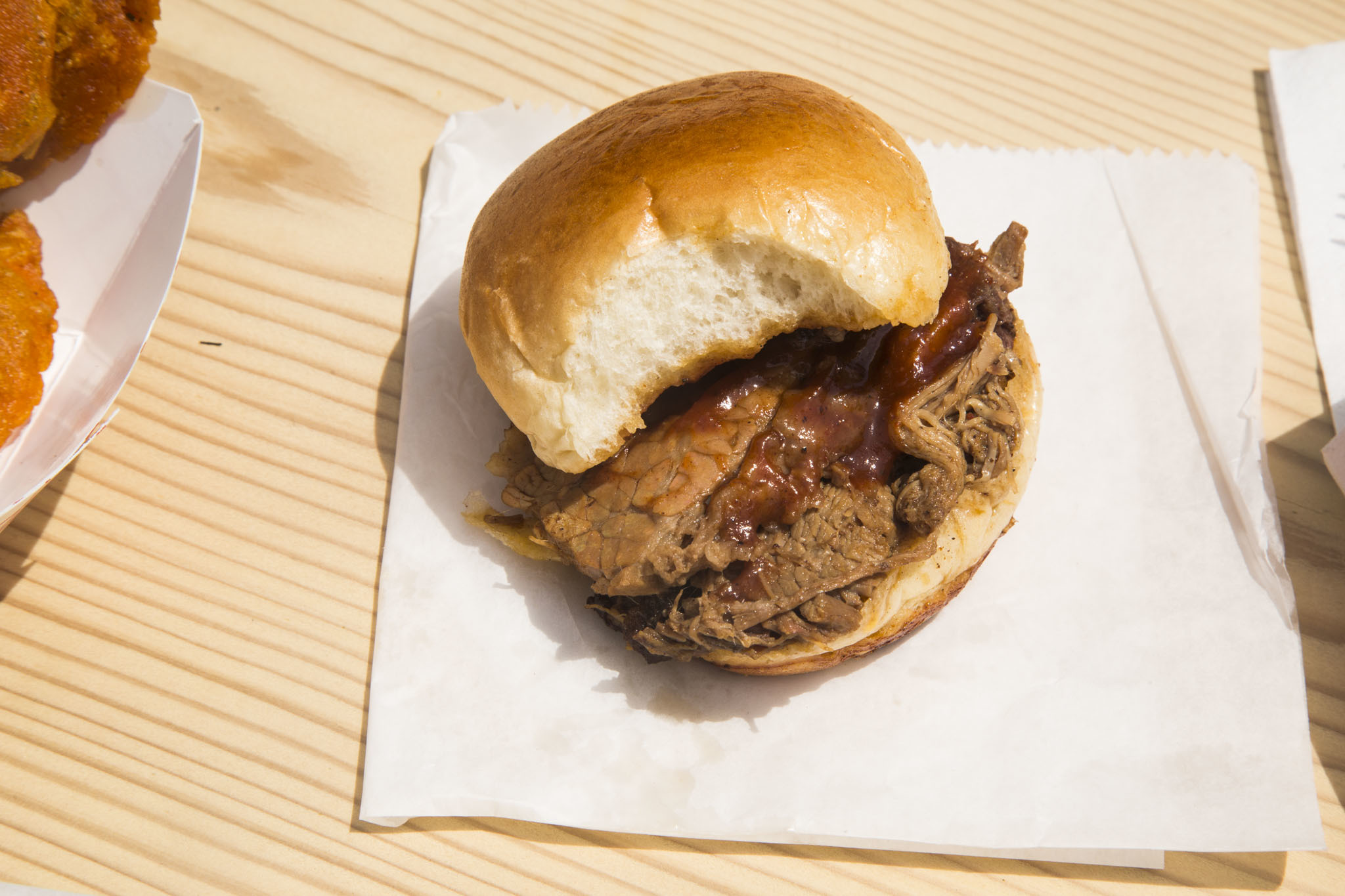 3. Smoked Brisket Sandwich from Wood Fire Counter
We have plenty of favorite barbecue spots in Chicago, but we're officially adding Wood Fire Counter to our radar. The restaurant, which has a counter inside the French Market, puts out a damn fine smoked brisket sandwich. Don't forget the sauce.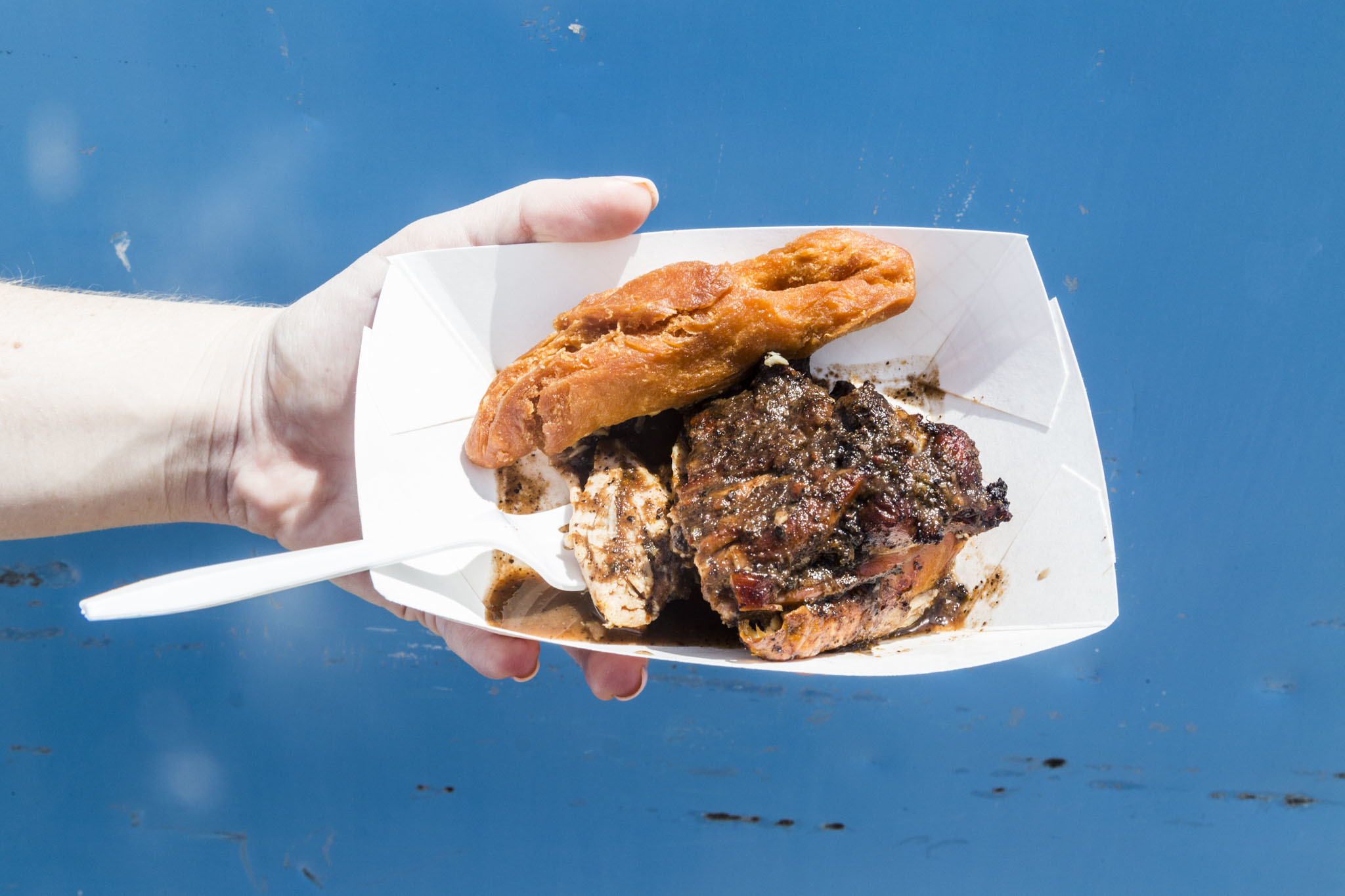 2. Jerk Chicken with Festivals from Aunty Joy's Jamaican Kitchen
If you're looking for value and quality (two words you won't hear often at Taste), book it to Aunty Joy's and order the tasting portion of jerk chicken, which is served with a doughnut-like Jamaican festival. The jerk seasoning packs a serious punch, and the meat is melt-in-your-mouth tender.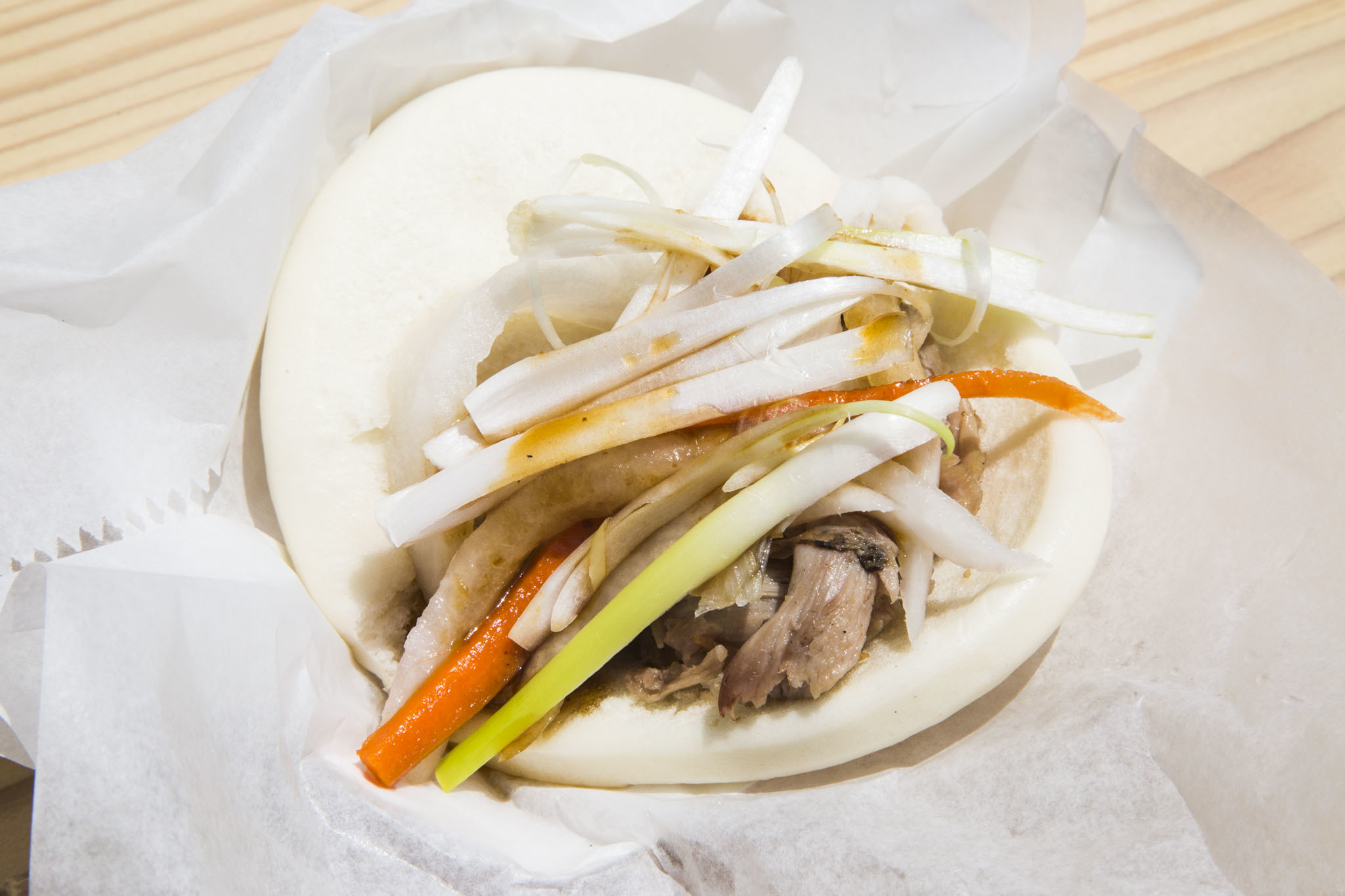 1. Beijing Duck Sandwich from Sun Wah Barbecue
There's no denying that the folks at Sun Wah know their way around a duck, and the talent was not lost en route to Taste of Chicago. Pillowy buns are stuffed with shards of tender meat and a flavorful slaw. Our only regret? Not ordering the full-size portion.