As of Friday, October 30, indoor dining and drinking will once again be banned in Chicago. Gov. J.B. Pritzker announced the critical rollback in a press conference earlier today, adding that group gatherings will be capped at 25 people. These new restrictions were triggered by Chicago's rising COVID case rate, with the city reporting an average of nearly 800 confirmed new cases per day.
The last time the state ordered bars and restaurants closed was back in March, when Pritzker's "stay-at-home" order first went into effect. In the months since, bar and restaurant owners have grappled with state and city mandates, which have slowly allowed for the return of outdoor and indoor dining. Things started regressing late last week, when Chicago Mayor Lori Lightfoot shut down indoor service at bars and issued a non-essential business curfew.
Come Friday, dining rooms will once again go dark, as restaurants and bars must turn to takeout, delivery and outdoor service—the latter of which has become increasingly limited due to Chicago's cold and snowy forecast this week. We asked local chefs, restaurateurs, bar owners and industry leaders to weigh in on the state's latest shutdown. Unsurprisingly, they reacted with sadness, anger and devastation for an industry that's been rocked by the current crisis.
Take a look at their responses below, and consider supporting if you're able—we've linked directly to each business's website for that purpose.
"We are at once a mix of emotions as we hear this news today. Sadness, fear and frustration are my most prominent emotions at this moment. ... I sincerely wish that Governor Pritzker would have the chance to personally meet our team members and explain to them that their livelihoods are in danger again. While we respect measures to protect the health and safety of Illinoisans, we are left without assistance or any real direction on how to navigate through this. After losing our suburban Rosemont location permanently earlier this week, we are devastated all over again for what we will now be facing in Chicago. Especially when we look at weather reports and see how outdoor dining just is not going to be enjoyable, let alone feasible for so many restaurants."
Danielle Dang, co-owner of HaiSous
"This is devastating for staff throughout Illinois and most small business operators. Not only can operators not employ, but rent and loan or investment payments are still due despite restrictions that do not allow for a functioning business needed to self-sustain operations."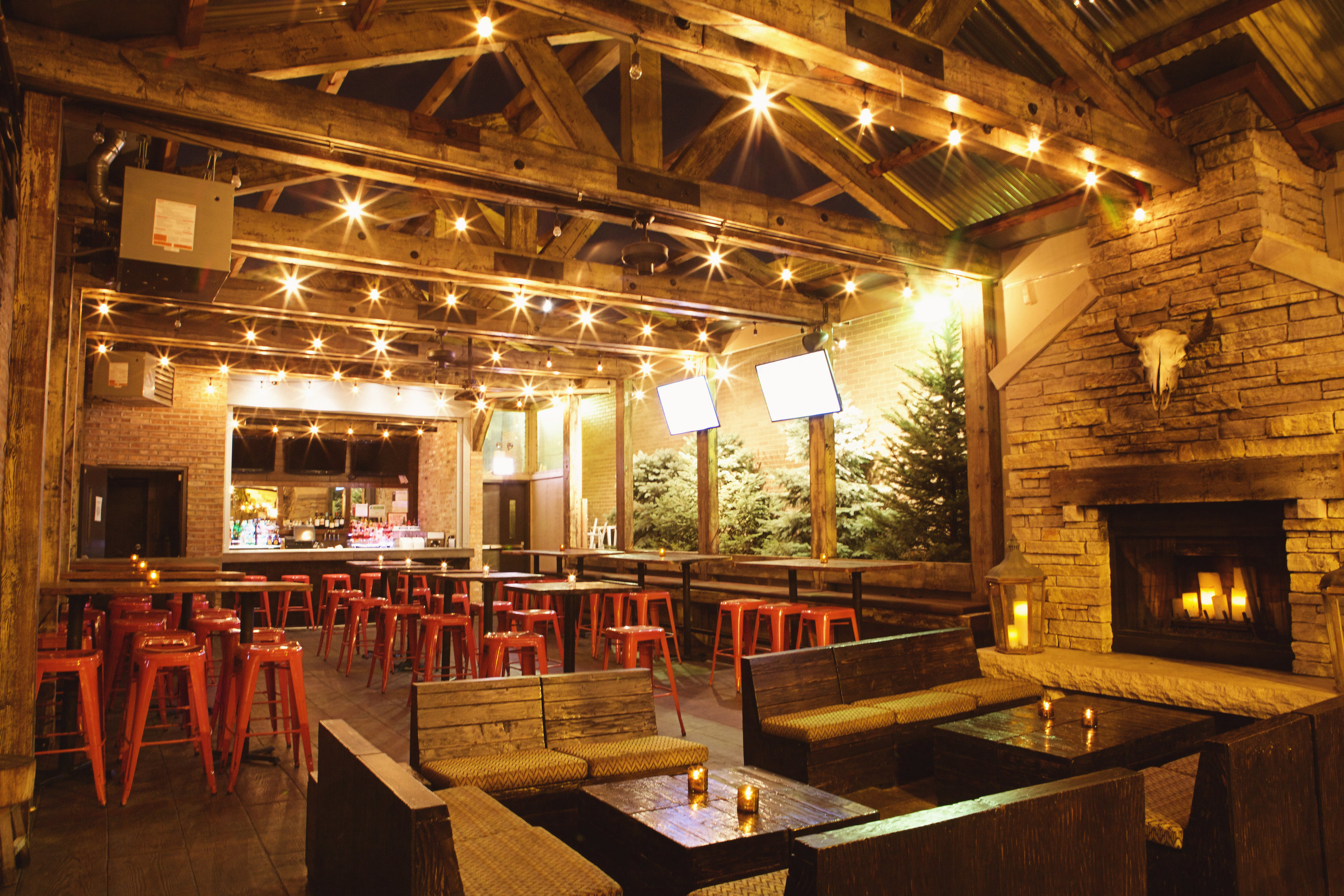 "It's the death of the restaurant industry in Chicago. The focus on restaurants has become more about politics than helping people. It's not just restaurants that are affecting people and increasing positivity rates, but we're taking all the hits."
"While we believe in the resilience and creativity of this industry, and we remain optimistic about our future, we are disappointed that our industry again is being forced to shut its dining rooms. The well-being of our guests and employees is always our number one priority, but these new shutdowns leave many of our employees unable to work at all. These employees will not have the government assistance that was so necessary for affected individuals earlier this year. Today's decision essentially shuts us down again without any lifeline for the employees or the industry as a whole. We hope that dining rooms can re-open again so that we can continue to show that dining out can be done safely."
Julia Zhu, owner of Bar Roma
"I'm speechless. I feel incredibly sad right now."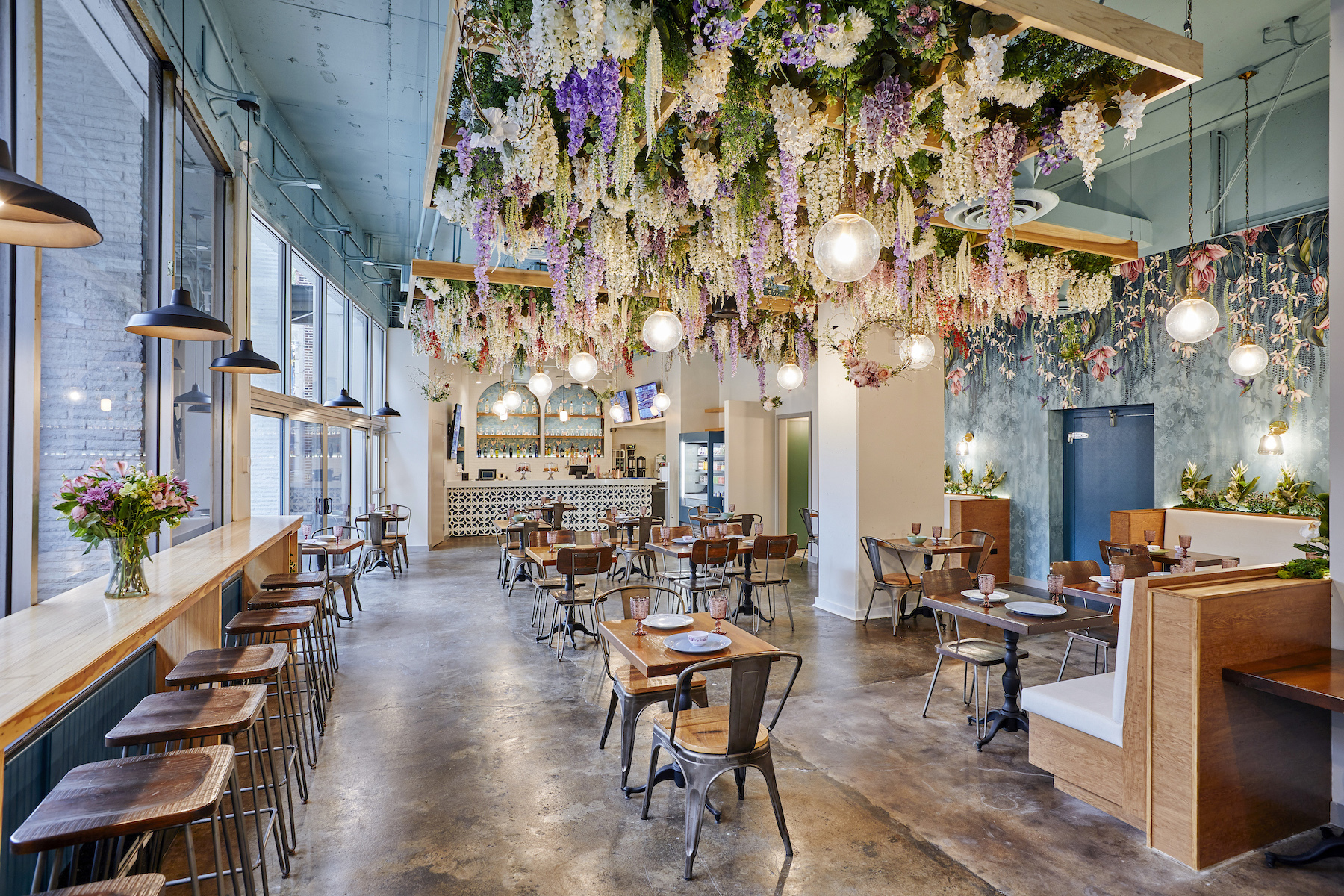 Gabriel Ayala, co-Owner of Wake 'n Bacon
"Considering we haven't even been open for a week, we are extremely saddened to hear this news. While we understand the restrictions are for the greater good and we will 100 percent comply, we cannot help but think of our own staff and their families and how this will affect them. With that said, we will do everything we can to persevere including adjusting our hours to be open during the early dinner hours."
Kevin Hickey, chef-owner of The Duck Inn
"After just spending [thousands] on a medical-grade HEPA air filter and custom-made partitions to keep our customers and employees safe while they enjoy The Duck Inn indoors for the first time since reopening... we are knocked on our tuchus again with little notice. Many of us were going to struggle to survive through the winter as is, and ending indoor dining until who knows when will see to it. While we are all acutely aware of the risks and dangers to public health, we feel there must be better ways to handle rolling restrictions to businesses. The time is now for the government to subsidize an industry that is comprised of mostly small operations like ours."
James Bateman, owner of Gadabout
"I wish I could say this was unexpected. The truth is, I've been advocating for a larger shutdown for a while, and it's disappointing that this comes at a time when it's too little too late. If only they had the foresight to just shut everything down for as long as it took to just get through it, rather than risk people's lives and endanger small businesses with the added costs of reopening and now closing again. This is going to be a very tough time, especially without financial aid from a government that has failed us time and time again throughout this pandemic."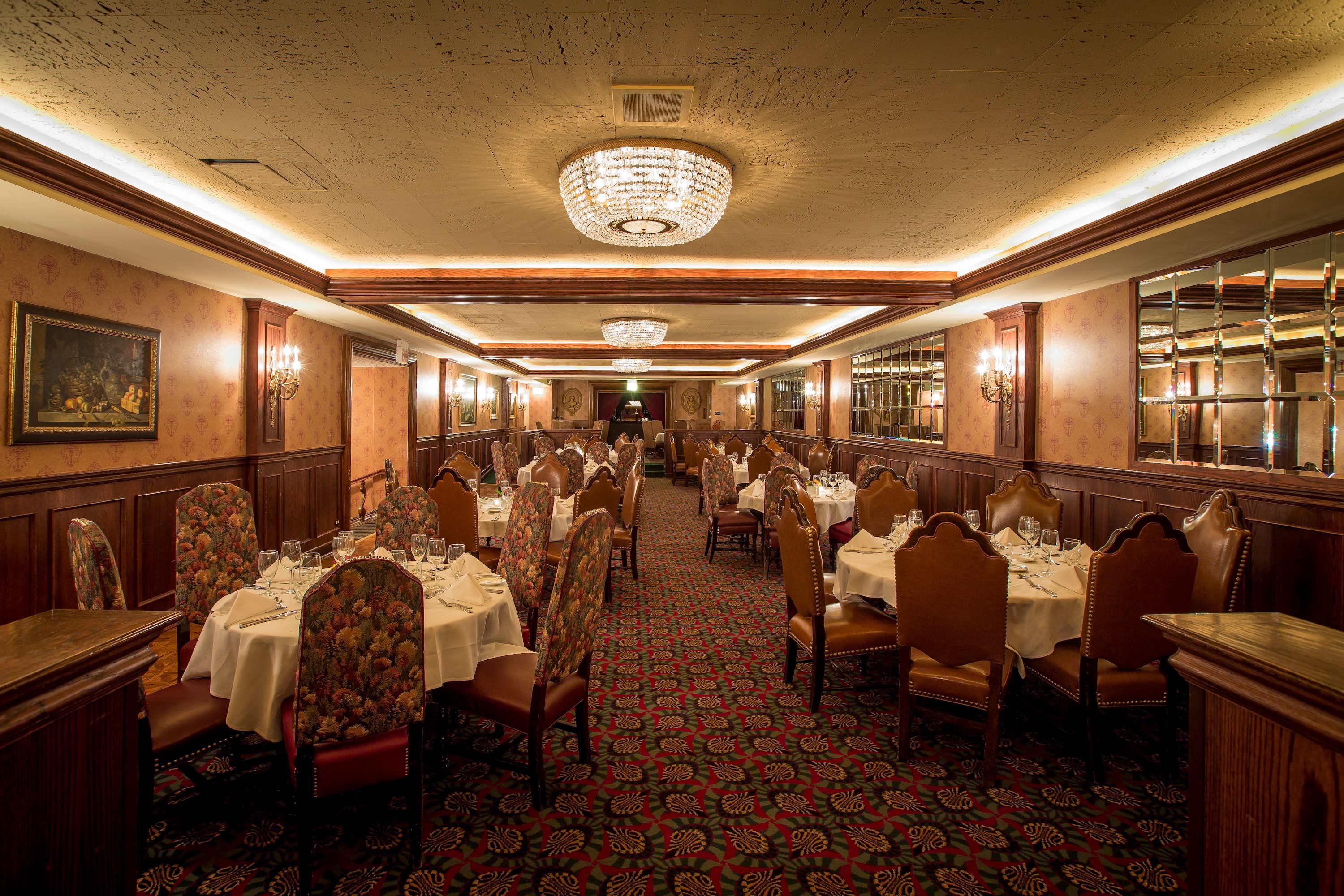 Shannon Tauschman, sales and marketing manager of Lawry's The Prime Rib
"As if this year hasn't been difficult enough. Since announcing Lawry's is closing at the end of this year, our phones have been ringing off the hook. We were completely 100 percent booked through the end of the year. There has been a lot of love out there for this restaurant, and now this. So many Chicagoans were looking forward to enjoying their last spinning bowl salad and our legendary prime rib in our 1893 mansion, and now they will have to rely on their memories until we perhaps revisit the Chicago market in the future."
"Illinois restaurants will not survive another complete shutdown of indoor service. The Illinois Restaurant Association is calling on Governor Pritzker and state leaders to immediately modify Illinois' mitigation plan to allow for limited dine-in operations at restaurants statewide. ... Without enhanced financial support and the opportunity to continue safely serving diners indoors, countless restaurants will shutter for good. Tens of thousands of jobs will vanish. We will continue to fight to keep restaurants in Illinois open for indoor dining—including exploration of all possible legal remedies—while advocating for financial relief at the the local, state and federal levels."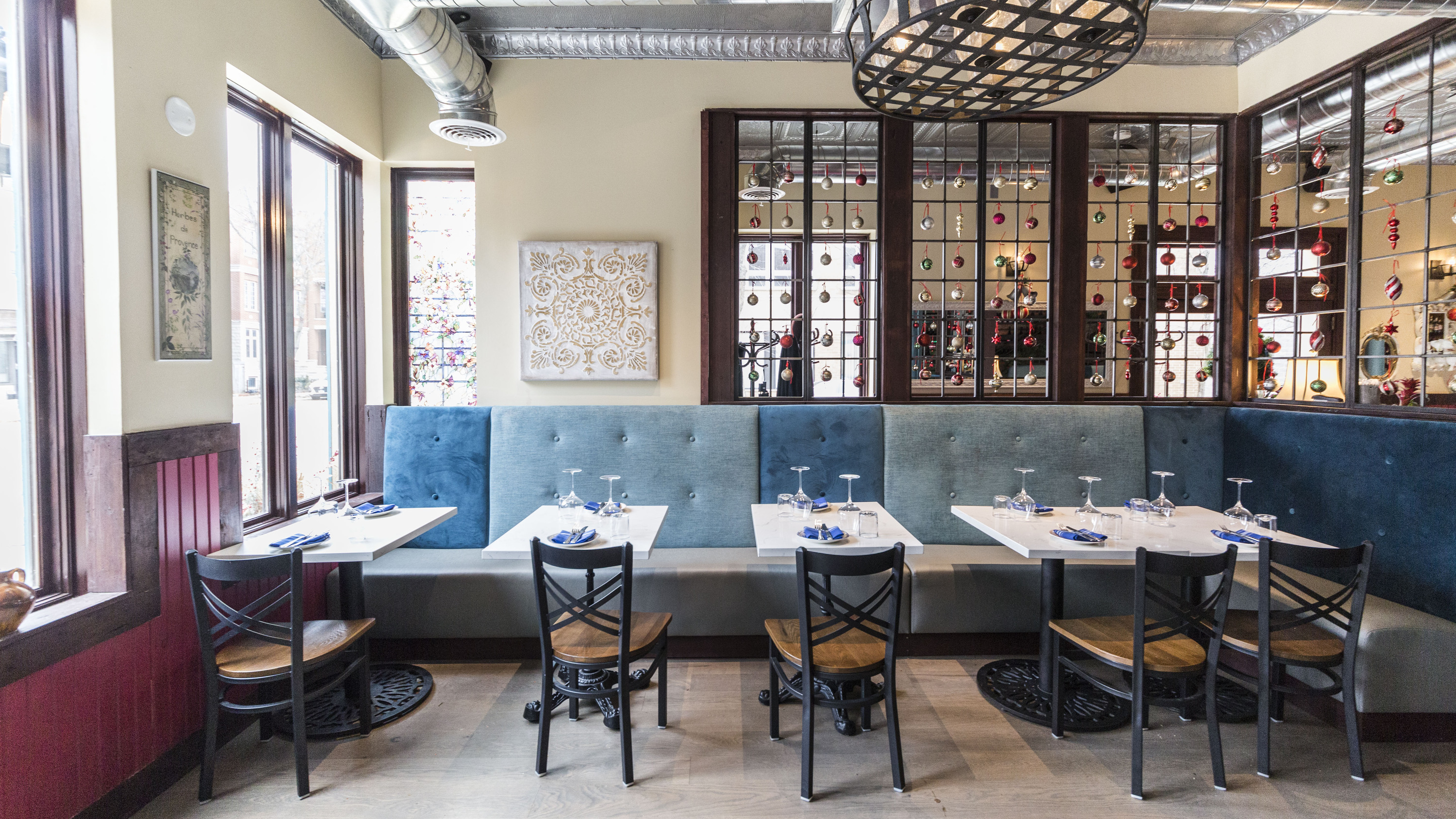 Sandy Chen, owner of Le Sud
"The new rules and regulations to shut down restaurants and bars make it even harder for local businesses to survive. It's a difficult time with Coronavirus, however, the ban will hurt Chicago restaurants for years to come and some businesses may never reopen."
"I've been expecting the inevitable shutdown for weeks. The U.S. has been consistently a month or so behind what has transpired in Italy, Spain, and France and they did a better job than we did in tamping down the virus. As a society we just need to get better with mask wearing and all other common-sense measures. Replay will survive, but this will be painful for our staff."
"I think shutting down indoor dining is overdue; it seemed like it was only intense pressure that caused Lightfoot and Pritzker to let restaurants reopen to begin with. It's unsafe for restaurant workers and for patrons to be dining indoors, and it's time for the government to get serious about saving lives and small businesses."
Most popular on Time Out
- A 'Hocus Pocus'-themed rooftop bar is popping up in West Town
- 5 neighborhoods you should visit during Open House Chicago 2020
- A glittering tunnel of lights will illuminate the Chicago Botanic Garden this winter
- Here's where to find apple picking near Chicago
- A village of igloos emerges in West Loop as restaurants prepare for winter