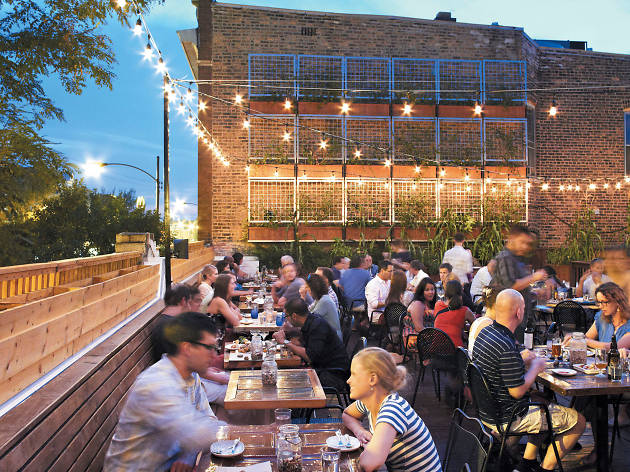 The 12 best rooftop restaurants in Chicago
When a view is just as important as the food and drinks, head to the best rooftop restaurants in Chicago
The best rooftop restaurants in Chicago offer a two-for-one special: Excellent food and breathtaking views. Come summertime, these sky-high kitchens fling open their doors to Chicagoans emerging from hibernation—and this year is no exception, though things look quite different. We'll keep this list updated as more Chicago restaurants reopen to the public, but it's always best to call ahead to make a reservation if you need one. Plus, restaurant websites and social media channels often offer updates on new safety practices you might not be used to seeing.
There's a rooftop restaurant in Chicago for just about every occasion, whether you want to dig into a pile of pancakes at the best brunch in Chicago or explore some of the finest Chicago hotels. Soak up the sun and enjoy some of the city's finest cooking at the top rooftop restaurants in Chicago. Don't see your favorite spot here? Check out our list of the best rooftop bars in Chicago.
Best rooftop restaurants in Chicago
Find more of the best rooftops in Chicago
Chicago has no shortage of awesome things to do in the summer—by which we mean drinking on rooftops with a great view of the city. But even if all you can see is surrounding buildings, these spots are worth a visit. From a cocktail bar to beer bars, here are our picks for the best rooftop bars in Chicago.