The best rooftop restaurants in Chicago
When a view is just as important as the food and drinks, head to the best rooftop restaurants in Chicago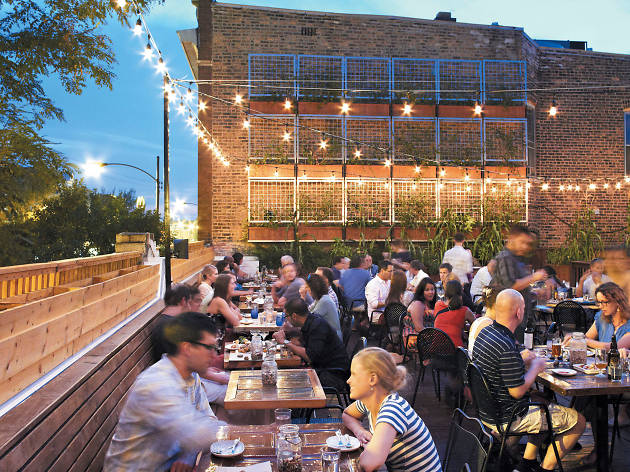 Chicago's best rooftop restaurants offer a two-for-one special: great food and killer views. Come summertime, dining alfresco is a priority for city dwellers—no matter what the occasion. Whether you're looking to sip mimosas while inhaling French toast or twirl house-made pasta in the sky, these rooftop restaurants let you do it all while sitting high above street level. From a trendy Japanese eatery to an under-the-radar Greek gem in Wicker Park, these rooftop spots are the very best in the city.
RECOMMENDED: Beer gardens, rooftop bars and more outdoor dining spots in Chicago
The best rooftop restaurants in Chicago
Find more of the best rooftops in Chicago
Chicago has no shortage of awesome things to do in the summer—by which we mean drinking on rooftops with a great view of the city. But even if all you can see is surrounding buildings, these spots are worth a visit. From a cocktail bar to beer bars, here are our picks for the best rooftop bars in Chicago.
More to explore