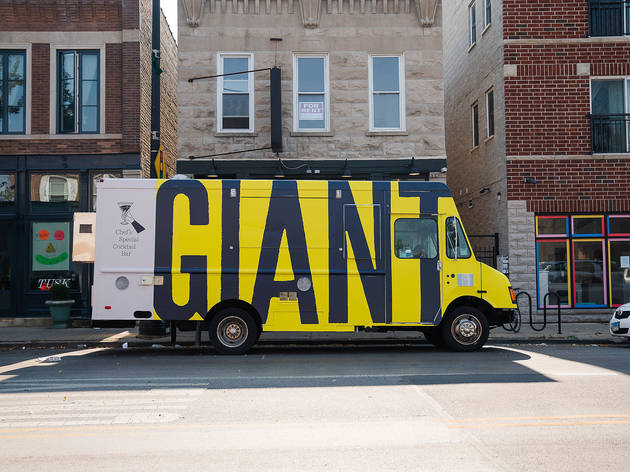 How 5 Chicago restaurants are preparing for winter
From a retro carhop concept to a complete seasonal shutdown, here's how local eateries are adapting for the colder months.
This summer, the city's dining scene adapted—masked patrons flocked to patios, Chicago rooftop restaurants opened their canopies for meals under the sun and expanded outdoor dining created new space for tables in the streets. It's been far from perfect, but this system has kept plenty of local spots afloat in otherwise uncertain times. Now, the temporary balm afforded by warm weather is drawing to a close, and Chicago restaurants are staring down the frigid barrel of winter. Even with the help of new innovations, like the city's competition for winterizing outdoor dining, they're facing a steep uphill climb to combat revenue loss from indoor dining capacity limits (not to mention virus-related threats to the safety of staff and patrons). So how should they move forward? We talked to a handful of chefs and owners at some of the best restaurants in Chicago to hear what they're planning for the season ahead.
How Chicago chefs and restaurant owners are prepping for winter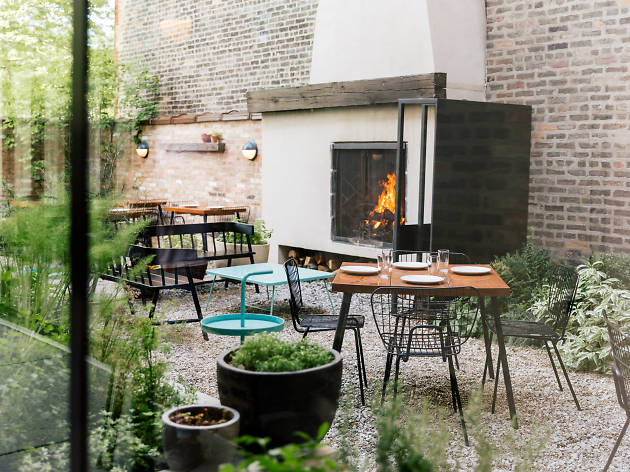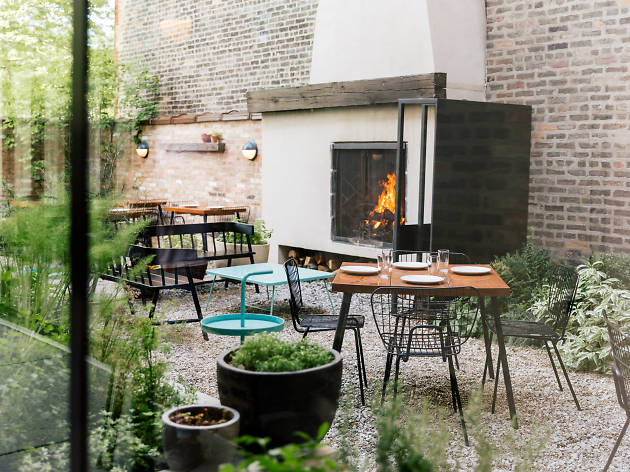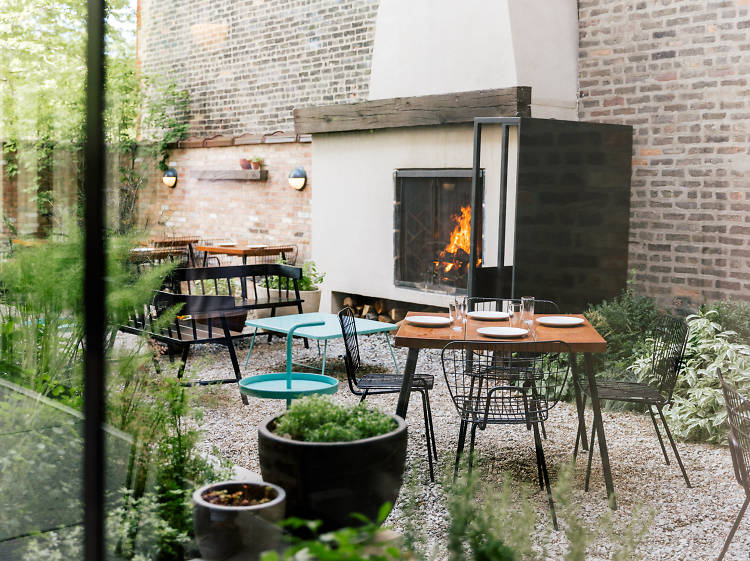 Photograph: Carolina Mariana Rodríguez
Elske: The Michelin-starred restaurant that's temporarily closing
The plan: Elske will shutter for the winter season and reopen in 2021.
Why it's the right move: Anna and David Posey, the couple behind Michelin-starred Elske, say they considered every option, from patio heaters and awnings to big wedding-style tents. But after a plan to buy heaters fell through and the couple did some soul-searching about navigating the health risks of indoor dining, the Poseys ultimately decided that closing (temporarily, they're careful to note) is the best option for now.
In their words: "It definitely wasn't an easy decision to make, of course. We want to stay open as long as possible and pretty much closing our restaurant two times in one year is not the most fun or fulfilling thing," David says. "But just looking at everything going on, we just decided it's safest for our staff and guests to not continue to eat indoors. ... We talked to our accountants and we decided we'd end up losing less money closing up than just staying open."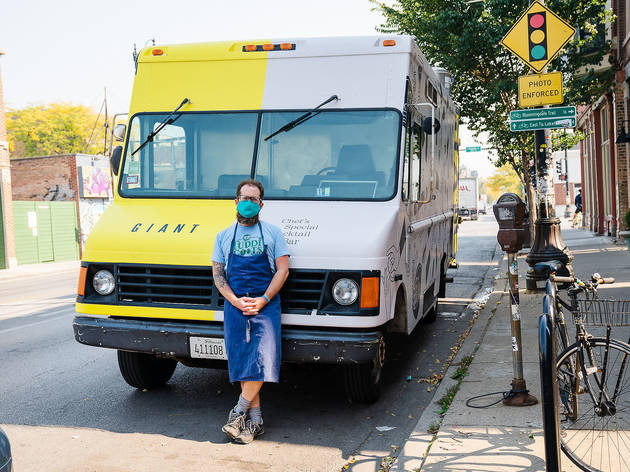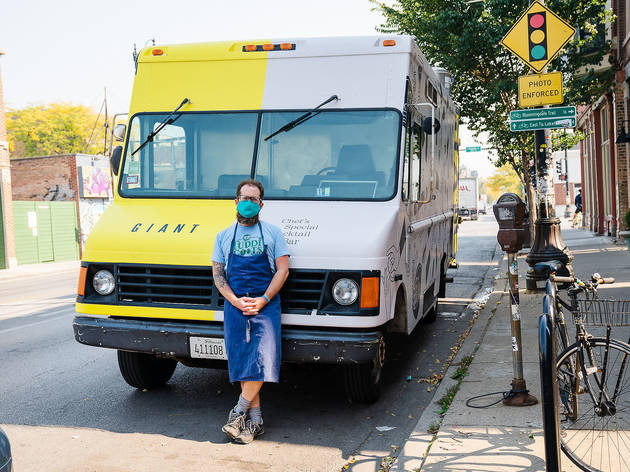 Photograph: Kristen Mendiola
Giant: The chef who's hitting the road with a food truck
The plan: Giant's brick-and-mortar restaurant remains open in Logan Square, but a new food truck allows chef-owner Jason Vincent to take the show on the road.
Why it's the right move: Actually, Vincent is quite frank about the fact that this is new entirely new territory for him and his team. But with revenue crashing and a lack of support from city and national officials, he's hellbent on exhausting his options. The roving food truck, which folks can track on Instagram, will serve pizza by the slice, old-fashioned doughnuts and Pretty Cool ice cream bars, among other treats.
In his words: "I'm not pretending to be good at this," Vincent says. "I could fall flat on my face and waste a bunch of money on a food truck, but I can't be on the other side of this, turning on the sad music and hitting 'closed' on my business and say to myself, 'Well, I didn't try everything.' I gotta try."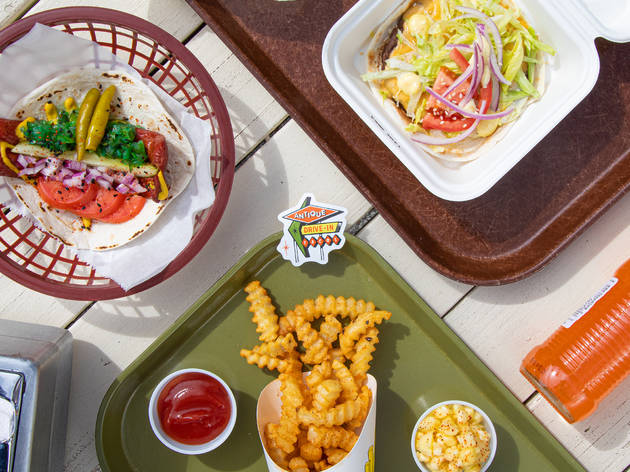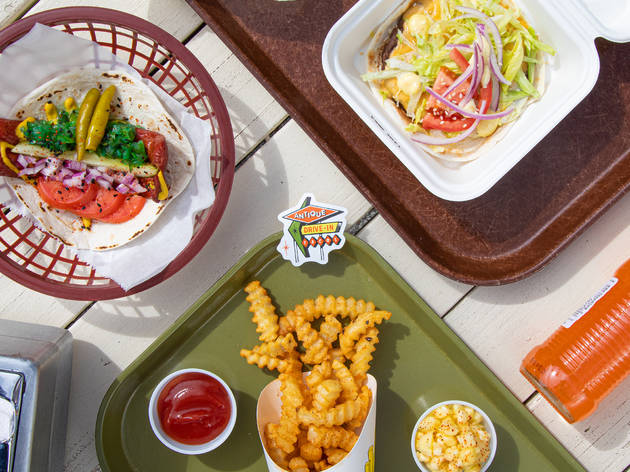 Photograph: Evan Sheehan
Antique Taco: The taco shop that's debuting a drive-in carhop
The plan: The patio at Antique Taco's Bridgeport location has been transformed into a retro drive-in carhop.
Why it's the right move: Owners Ashley and Rick Ortiz have always had a flair for antiques, occasionally collecting old carhop signage. So when it came time to decide how to utilize the patio space at Antique Taco's Bridgeport location for the winter, they settled on trying out a carhop concept, complete with a themed menu—with options like a cheeseburger taco and Mexican coke black cow—and vintage decor. The drive-in will remain open during select hours throughout fall and winter.
In her words: "Everyone is trying to be as innovative as they can. And then they think well, are people actually going to come? Is this gonna work? I think time will tell," Ashley says. "And look, our thought is that we could possibly only have 10 people inside, so we have to try something."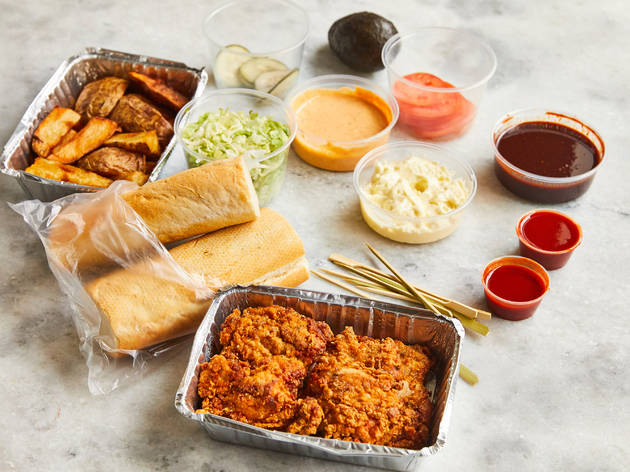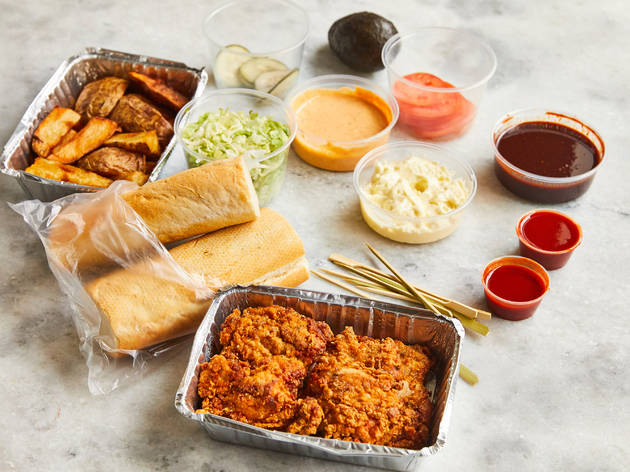 Photograph: Heather Talbert
Ina Mae Tavern + Frontier: The chef who's betting on meal kits
The plan: Chef-partner Brian Jupiter is bulking up to-go kits and hoping to stretch patio seating into the cold months.
Why it's the right move: Jupiter, who's the executive chef and partner at the Wicker Park's Ina Mae Tavern and West Town's Frontier, believes that adaptability is the key to survival this winter. He points out that the first few weeks of winter usually bring a dip in patronage no matter what—people "hibernate," he says—and that it's tough to predict how that will be impacted by the current pandemic. With that in mind, he plans to continue offering family-style meal kits so that diners can cook Southern comfort food at home. For those who want to brave the elements, Jupiter says he's hoping to equip both patios with heaters to stretch out outdoor dining.
In his words: "You just have to take it a day at a time. There's nothing that you can really do to be exactly prepared for it, because we don't really know," Jupiter says. "We were the pioneers of the to-go kits and the meal kits when the closures first happened. We're just gonna continue to build on that with all of the to-go kits and the ways we were effective virtually when they closures first happened. Then if we're able to squeeze some patio seating that we can enclose and heat in some way or fashion, that's also a goal."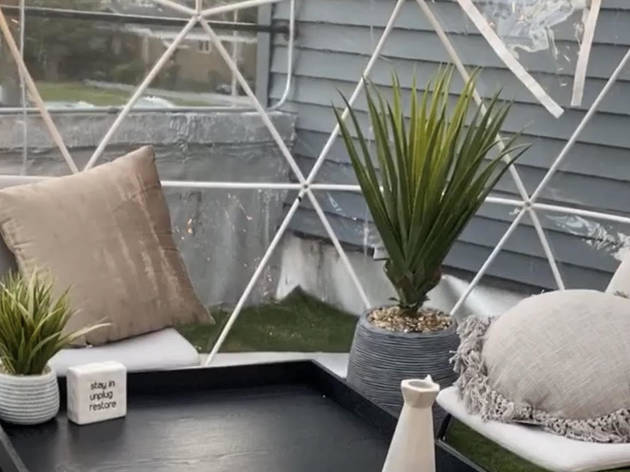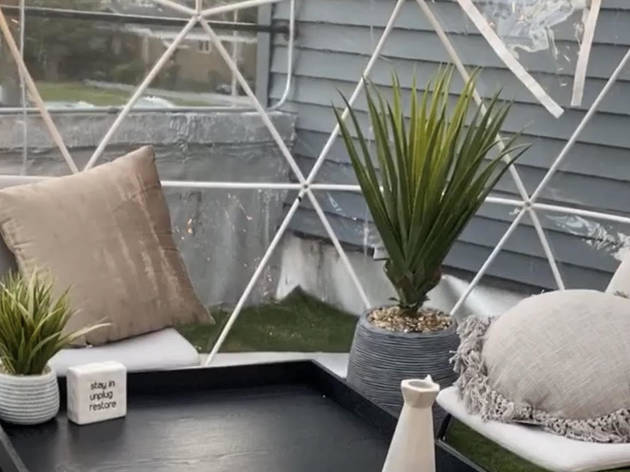 Photograph: Courtesy The Woodlawn
The Woodlawn: The incubator that's putting igloos on its rooftop
The plan: This community incubator and restaurant in Chatham is offering rooftop igloo dining, complete with bottle service and a three-course meal.
Why it's the right move: Over the summer, owner Donnell Digby opened up the garage door windows for alfresco dining on the lower level of The Woodlawn. But he knew it would take something special to draw folks back in once the temperature dropped. After coming across imagery of the outdoor igloos at other restaurants, he decided to take the plunge and install two temporary structures on the building's rooftop.
In his words: "It's difficult overall to do rooftop dining because of the wind factor in Chicago. But we were able to turn a corner and figure out how to install it where the wind isn't a factor. We can still keep the patrons warm during their dining experience and allow them to enjoy a meal with a party of up to five," Digby says. "... People are looking for things to do and they want to do those things in a safe way where they can enjoy their evenings, their afternoons with their family and friends in a safe environment. That's what our igloos provide."
New restaurants to add to your takeout list
A list of brand-new restaurants opening in Chicago? Right now? We didn't believe it either, until we started tallying up all of the amazing new concepts that are debuting throughout the city despite the odds stacked against them.