The best chicken and waffles in Chicago
From the crispiest chicken skin to the lightest waffles, here's where you can find the best chicken and waffles in Chicago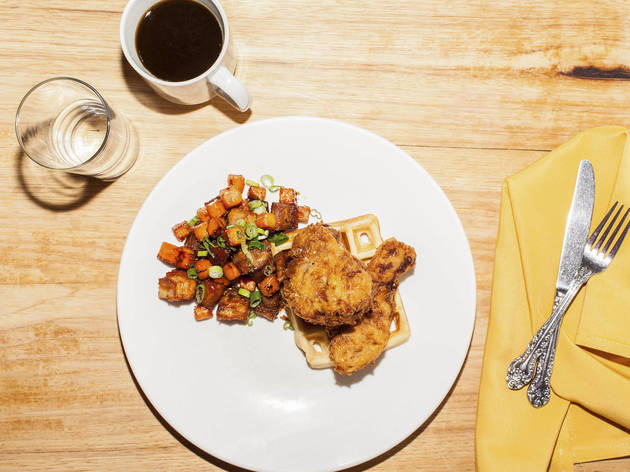 Everyone loves a good excuse to eat fried chicken for brunch. Chicken and waffles makes it easy: Throw chicken on top of a waffle, and suddenly it's an acceptable part of a morning meal. We found the best examples of the sweet and savory dish all over the city, including Pilsen, Logan Square and River North. If you're looking for the best chicken and waffles in Chicago, we've gathered the best restaurants that get the hearty dish right.
RECOMMENDED: Best restaurants in Chicago
The best chicken and waffles in Chicago
Find the best Bloody Mary to pair with your chicken and waffles
Chicago kicks ass when it comes to Bloody Marys—clearly, because we're also stellar at brunch. Whether you're looking for a light cocktail to help slowly cure your hangover alongside a cup of coffee or need a big Bloody Mary that could practically function as its own dinner to go with a side of fries, Chicago's got you covered.