The best yoga studios in Chicago
Banish your stress, break a sweat and get into your zen zone at these top yoga studios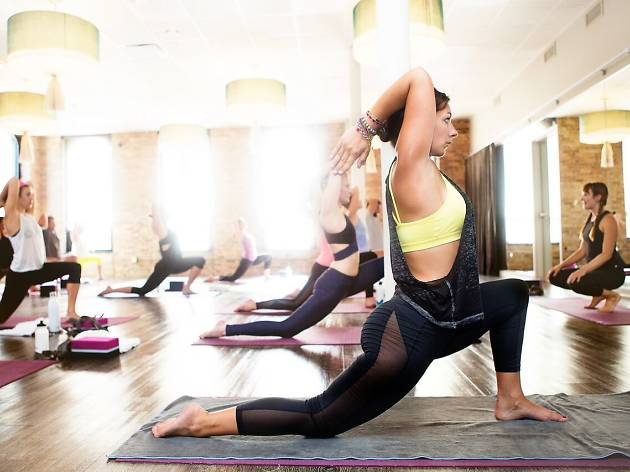 Ask any yogi and they'll tell you—no two yoga classes are alike. Turns out, the same goes for studios. The best yoga studios in Chicago have top-notch instructors as well as a wide variety of classes and workouts to challenge your body and soothe your mind. From meditation-focused sessions to sweaty, cardio-infused classes, there are plenty of options out there for beginners and novices alike. Whether you're tapping into your inner zen, looking for a break from the gym or just hoping to shape up before you hit Chicago's best restaurants, you'll get all that and more at these top studios.
Best yoga studios in Chicago
Get some exercise outdoors
Run, jog, bike or walk between Logan Square, Humboldt Park, Wicker Park and Bucktown with the help of our comprehensive guide to the 606 elevated trail.