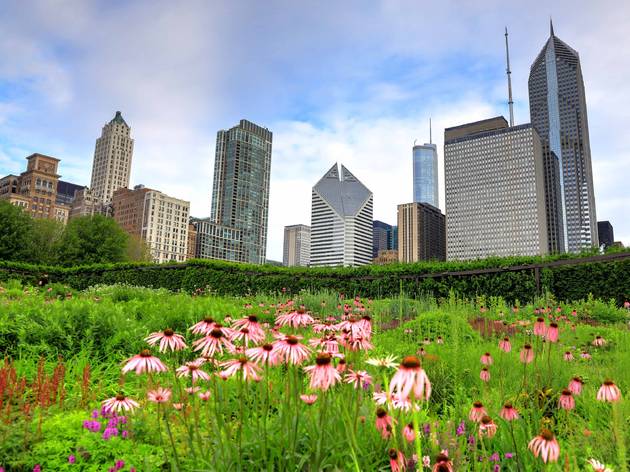 15 easy ways to practice self-care in Chicago this year
Carve out time for yourself in what's sure to be another whirlwind year.
The "new year, new you" trope feels unwelcome in 2021. After all, who has time to worry about reinventing themselves when there's still so much uncertainty looming? Instead, we're challenging you to treat yourself with kindness and compassion this year. In a city like ours, there are plenty of ways to max out this resolution—from finding a quiet place to meditate and checking out books from the library to hitting the hiking trails near Chicago. Or perhaps you want to lean into self-care with a spa treatment or a staycation at one of the best hotels in Chicago. There isn't a one-size-fits-all approach to loving yourself, but to help you get started, we've compiled a menu of things to do in Chicago that center around wellness. Here's to the same old amazing you getting through 2021!
RECOMMENDED: Discover more ways to get your wellness fix in Chicago
Practice wellness in Chicago in 2021
Our city doesn't boast nearby mountains like Seattle or San Francisco, but what the Midwest lacks in elevation it makes up for in natural beauty. Head to the city's Northwest Side to go for a walk on the North Branch Trail or visit the gorgeous Indiana Dunes along Lake Michigan. If you're tired of dodging strollers on the 606 and doing laps around Chicago parks, it's time to hit the trail at one of the best spots for hiking near Chicago.
Stuck at home and want to learn some new skills? Whether you've already got jars of sourdough starter stored away in your kitchen cabinets or you're looking to dip your toes into the world of at-home hobbies for the first time, you've come to the right place—online classes are some of the best things to do in Chicago this winter. Learn how to make impressive new dishes with classes from the chefs behind the best restaurants in Chicago, create knitted masterpieces to gift to family and friends or learn the basics of a new language; there's truly something for everyone (and every budget). Keep your brain busy with the help of these online classes and workshops available in Chicago this winter.
As tempting as it is to go into hibernation mode this winter, there are still tons of amazing things you can do outside if you don't mind bundling up. Skate the ice ribbon at Maggie Daley Park, stroll the Lakefront Trail, or embrace your inner child and go sledding. There's no reason to stay cooped up until spring arrives.
If you're anything like us, your evenings are spent in front of screens—whether you're bingeing Bridgerton or browsing Instagram. Switch it up when you register for the Chicago Public Library's free eCard, which allows you to download e-books, audiobooks and digital magazines directly to your tablet or device. Sure, you'll still be looking at a screen, but you'll also be expanding your mind and working your brain without spending a dime.
Bookmark the best gardens in Chicago for a warm-weather activity to look forward to once the snow clears. These serene, flower-filled oases will make you feel like you're miles away from the hustle and bustle of city life. Find zen in the Garden of the Phoenix, get lost in the Alfred Caldwell Lily Pool or admire the skyline from the Lurie Garden—these green spaces come in all shapes and sizes.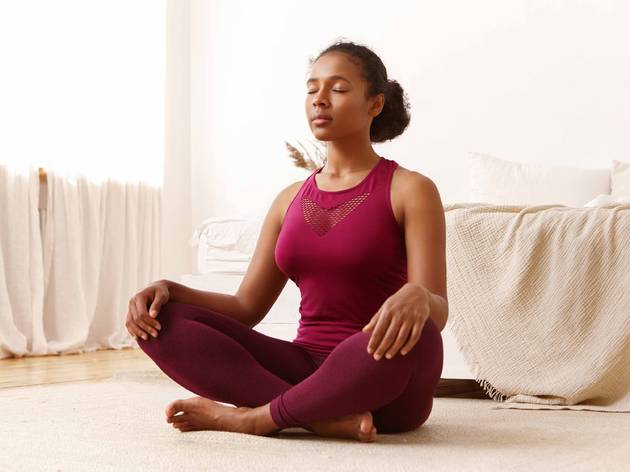 Photograph: Shutterstock
Thinking about giving meditation a go in the new year? There are plenty of big-name apps you can try out if you need some guidance, but why not support local? River North meditation studio Chill recently launched its own platform that offers livestreamed and archived classes so that you can practice mindfulness wherever you are whenever you need it.
Chicago's emergency travel order recommends that city-dwellers stay put and use the utmost care if they need to leave town. If you're itching for a night away from your apartment and you're willing to splurge, take a safer approach and check into one of Chicago's best hotels for a weekend staycation. Then, don that fluffy hotel robe and order room service from bed.
If you find yourself typing "per my last email," step away from your laptop, take a deep breath and tune into the Shedd Aquarium's mesmerizing live cam, which is pointed at the "Underwater Beauty" exhibit. You'll have a front-row seat to angelfishes, wrasses, tangs and butterflyfishes swimming through the aquatic abyss. Plug in and zone out while you try to channel the calm, graceful feelings that these tropical creatures evoke.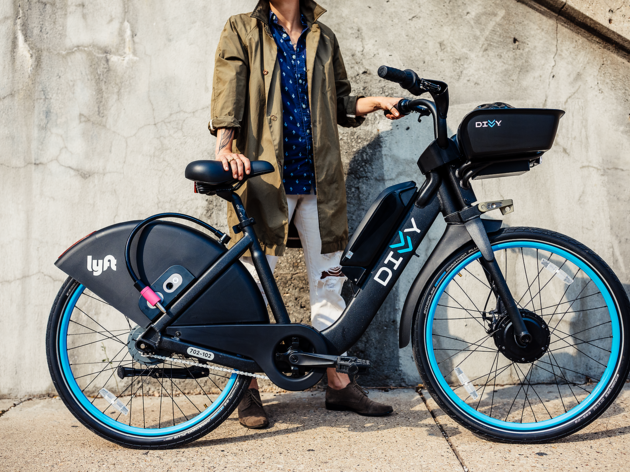 Photograph: Courtesy Lyft
9. Re-learn how to ride a bike
Chicago is a great city for the carless, but if you're looking for another way to get around town this year, why not hop on a bike? If you don't own your own set of wheels, there's always Chicago bikeshare program Divvy, which allows riders to pay by the trip, day or month, depending on how much pedaling you're planning to do. Once you've mastered your neighborhood streets, take on these Chicago bike trails for a longer ride.
If you're into the idea of a plant-based diet but can't fathom giving up sweets, pasta and sushi, the menu at Uncooked might pique your interest. With locations in Fulton Market and Wicker Park, the vegan spot offers uncooked, plant-based eats that emulate dishes like ravioli, ramen, sesame noodles and cacio e pepe. There are juices and smoothies, too, but perhaps most intriguing are the cakes, which are free of gluten and sugar but taste deliciously decadent (chocolate almond butter is a fan-favorite). Even sweeter, Uncooked is a family operation that's helmed by Carole Jones, her son (Jeremy Jones) and his wife (Kaitlyn Jones)—a trio that's dedicated their lives to feeling good through food.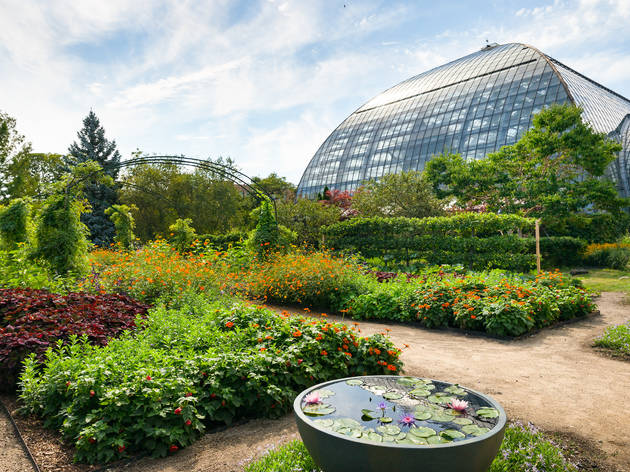 Photograph: Brian Kinyon Photography
11. Find a new meditation spot
If you picked up meditation in the depths of lockdown, elevate your practice at some of Chicago's most serene locales. (And if you didn't, there's still time—trust us.) If you know where to look, there are peaceful plots all over town—from the Garfield Park Conservatory's bountiful gardens and Promontory Point's waterfront hideout to the natural showstopper that is Winnemac Park. Challenge yourself to find mindfulness and look inward at the most peaceful spots in Chicago.
Come summertime, when the Chicago River is no longer covered in ice, make plans to see the city from a new perspective via kayak. With a paddle in your hands, you'll be able to jet around at your own pace while taking in the city's finest architecture from the water. Don't worry if you've never been in a kayak before—you'll get a quick lesson and plenty of tips before you leave the dock.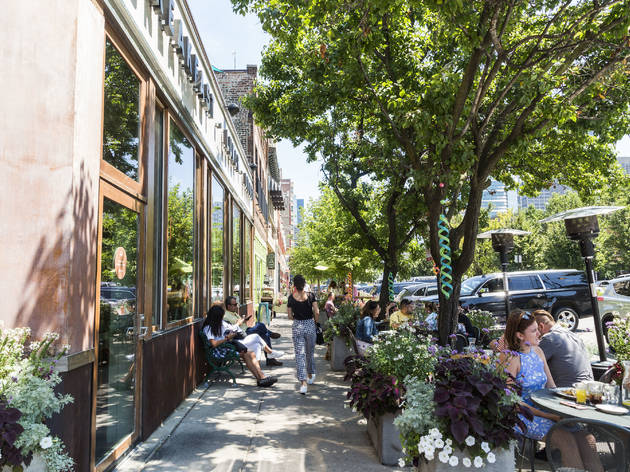 Photograph: Jaclyn Rivas
Why join a gym when your neighborhood offers an endless supply of walking paths to explore no matter the season? Break up your work-from-home routine with a quick stroll or plan a long-distance jaunt to explore a new nabe over the weekend.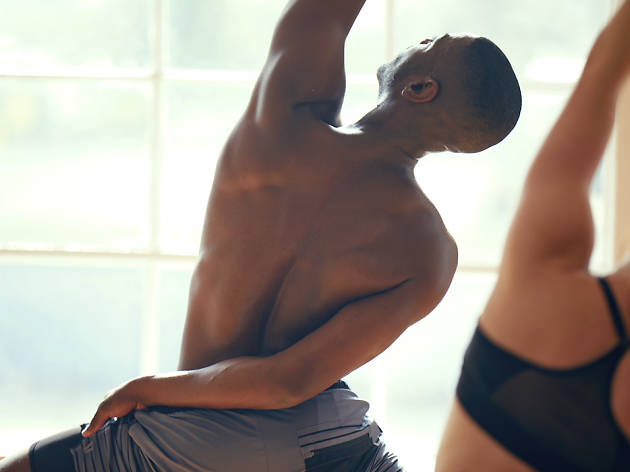 Photograph: Courtesy Core Power Yoga
14. Turn your living room into a fitness studio
Some of the best yoga studios and gyms in Chicago have reconnected with students via online platforms in lockdown, which means that you can access workouts from anywhere. Tune into a stretchy yoga session on Instagram Live, practice breathwork via zoom or sweat it out in a virtual HIIT class. It's never been easier to move your body at home with expert-level instruction.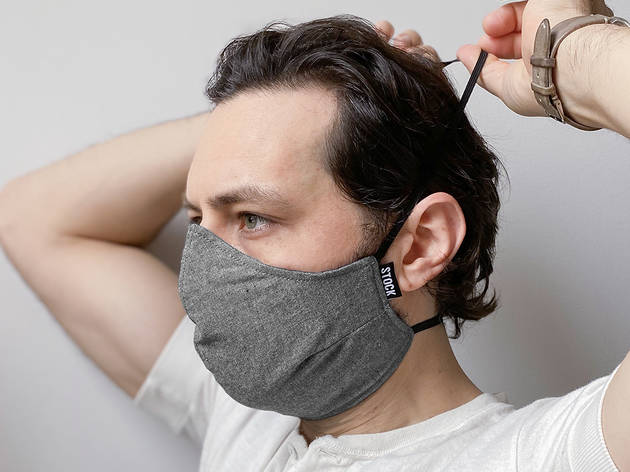 Photograph: Courtesy Stock Mfg
The ultimate way to show you care about yourself and fellow Chicagoans is by donning a face covering whenever you leave the house. Even with the vaccine making its rounds in Chicago, it's more important than ever before to mask up in public. Still haven't found a cloth covering you love? There are dozens of local businesses that are selling comfortable (and even fashionable) options, so stock up for the year ahead.
Best selling Time Out Offers