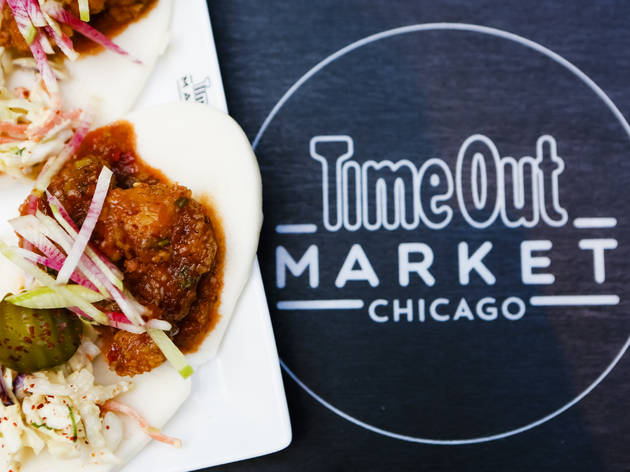 Order delivery from Time Out Market Chicago
Use promo code 'TIMEOUT' at checkout to get $5 off your first order—available on Caviar and Doordash.
Time Out Market Chicago is brimming with incredible eateries from the likes of Arami, Mini Mott and acclaimed chef Brian Fisher. It's easy to find something here for every craving and occasion—even if it's just a regular old Thursday night. But if you can't make it to the West Loop dining destination to peruse the options in person, there's another way to get your fix. You can now order delivery from the Time Out Market eateries listed below. (Yes, even Dos Urban's famous chocolate cake.) Queue up your order, put on your favorite sweatpants and open a bottle of wine. We'll take care of the rest.