Your perfect weekend: Logan Square
Hang out in one of Chicago's hippest 'hoods for some of the city's best food, drinks and even a little time outdoors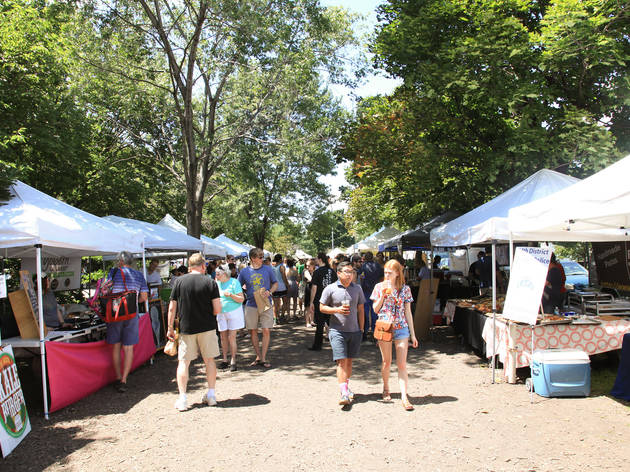 Logan Square has some of the city's best cocktail bars, as well as seemingly endless options for brunch, new shops and even just relaxing out in the grass near one of the many wide, tree-lined boulevards. Here's our itinerary for a relaxing weekend not far from home.
RECOMMENDED: A complete guide to the Logan Square neighborhood
Saturday
9am: Intelligentsia and Bang Bang Pie Shop

Begin early with a heart-starting cup of coffee from Intelligentsia (2642 N Milwaukee Ave; 773-945-1690, intelligentsiacoffee.com), then head to Bang Bang Pie & Biscuits off the California Blue Line for to-die-for fluffy biscuits at one of the picnic tables.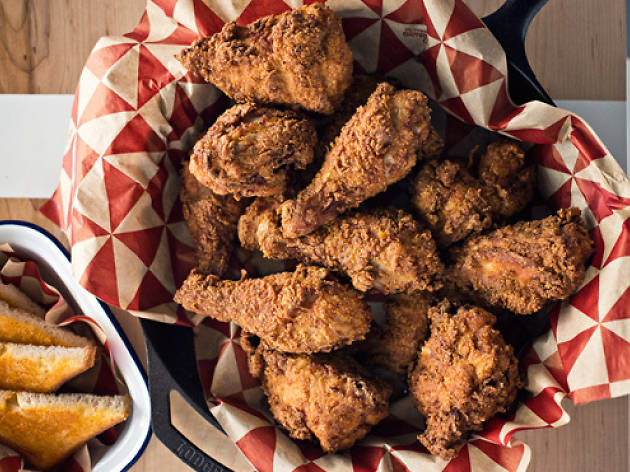 Restaurants, Soul and southern American
1pm: Parson's Chicken & Fish

Take a walk and hit the patio at Parson's Chicken & Fish for a Negroni Slushy and fried chicken. After a round of ping-pong, hop on a Divvy bike just outside to cycle back into the center of the 'hood.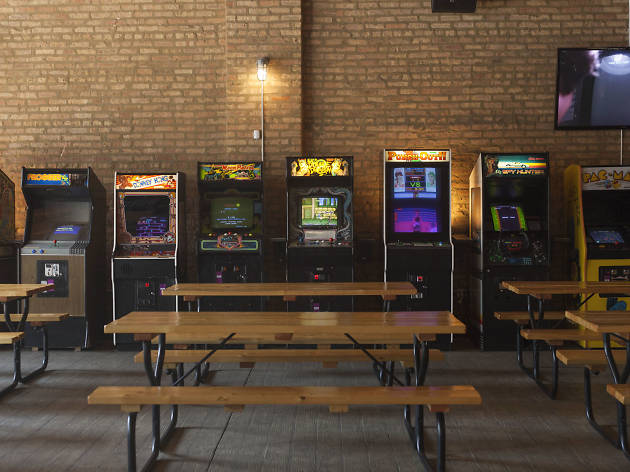 5pm: Emporium Logan Square, The Whistler, Revolution Brewing

A quintessential night in Logan Square includes pinball and snacks from the indoor food truck at Emporium Logan Square, followed by an elaborate cocktail on the Whistler's patio (2421 N Milwaukee Ave; 773-227-3530, whistlerchicago.com). For an experience that's a little more laid-back, head next door to Revolution Brewing (2323 N Milwaukee Ave; 773-227-2739, revbrew.com) for some local beers.
Chicago staycation ideas
The next time you're considering maxing out your credit card for a trip to some far-flung land, take a look at what's around you. We did, and we discovered this city is home to some truly memorable staycations.