Your essential guide to Croatian wine
Let our experts guide you through the best wine in Croatia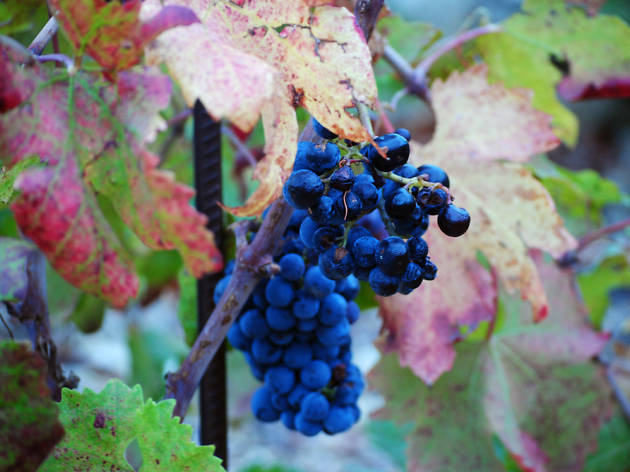 Wine is either red (crno), white (bijelo) or rose (crveno), dry (suho) or sweet (slatko). In Dalmatia, the deep reds are mixed with water as a bevanda, the whites in the north with mineral water (gemišt). Of the coastal reds, the most renowned (and most expensive) is Dingač. Deep ruby red in colour, and a superb accompaniment to grilled fish (the tradition in Dalmatia), Dingač is produced in the restricted area of the same name on the steep south slopes of the Pelješac peninsula. The grape variety there is Plavac Mali, a cousin of Zinfandel. Native Croatian winemaker Miljenko Grgić, who gained his reputation in Napa Valley, California, came back to his homeland to produce quality wines of the Plavac Mali variety. Postup, also from Pelješac, is equally reputed. Babić from Šibenik is a popular and reasonably priced alternative.
Because of the rocky, limestone soil, southern white wines are mostly dry, such as the golden yellow Pošip, strong in alcohol and from the Čara vineyards of Korčula island. Grk, it's name ('Greek') echoing its ancient tradition, is another white from Korčula, from Lumbarda. Vis is known for Vugava, from the grape of the same name, Krk for Vrbnička Žlahtina. Inland, whites are dominated by the lightweight Graševina.
The primary wine of Istria is Malvasia. Possibly one of the oldest types in Europe, this white grape is grown in over two-thirds of Istriaís vineyards. Malvasia is usually dry and it is best drunk young. Because Istria has two distinctive soil types, Malvasia produced near the coast tends to be more robust; grapes from the hinterland provide a more delicate bouquet. Istria's indigenous red wine is Teran, a rich red tipple with a strong, fruity flavour.
Many of Istria's best wines are being produced by a new generation of vintners, who formed Vin Istra, dedicated to improving the quality of local production and to the promotion of Istrian wines. A Wine Roads trail makes it easy for visitors to find the best cellars and taste these wines first-hand.