The 13 best places to visit in Continental Croatia
Continental Croatia offers uninhibited wildlife, pretty riverside towns and first-class gastronomy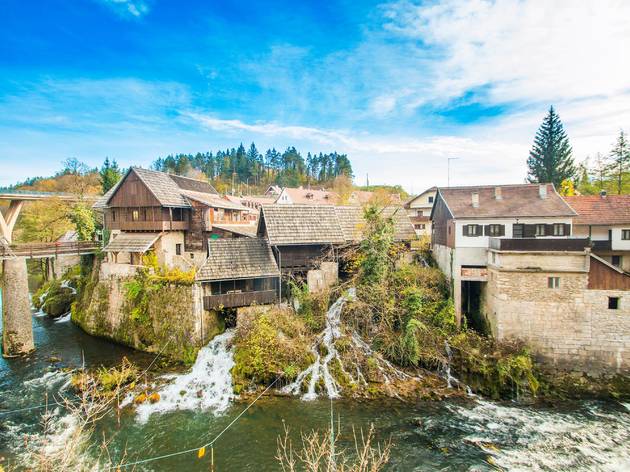 There's no getting around it; Croatia's coastal cities are swamped with tourists, and anyone seeking rural seclusion should turn their gaze inland. Looking for a city break? Try the handsome fortress town of Bjelovar where you can tuck into paprika-laden goulash and local craft beer. Seeking a wild retreat? The extravagantly green wetlands of Kopački rit are packed with untouched wildlife. Craving the beach? Just an hour from Zagreb, Karlovac is known for its city beaches and the cascading waterfalls of Mrežnica river. Nearby, the photogenic village of Rastoke offers kayaking, hidden caves and speciality dishes of baked river trout. These are just a few of the most fabulous places you'll discover in Croatia's backcountry - read on for our guide to the best.
This article is sponsored by the Bjelovar Bilogora county TB and The Croatian National Tourism Board: 'Croatia Full of Life'.
Reasons why you need to visit inland Croatia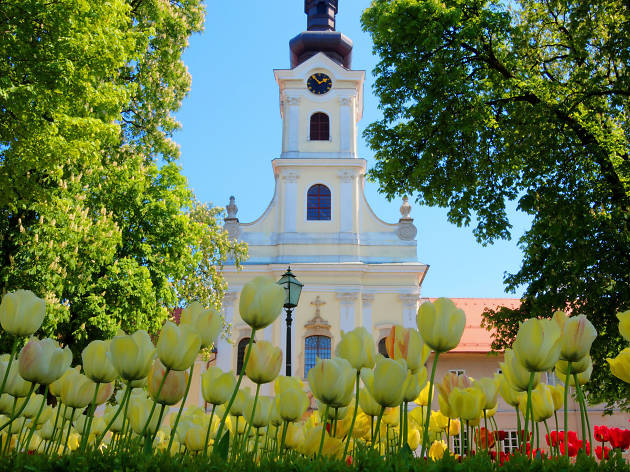 © Štefan Brajković
A fortress town under the Habsburgs, Bjelovar lies between Zagreb and Slavonia, a busy city of some 40,000 people. Restaurants, cafés and bars dot the grid-patterned centre, the horizon characterised by the bell towers of two impressive churches, with a theatre and cultural centre on either side of the tree-lined park in the heart of town.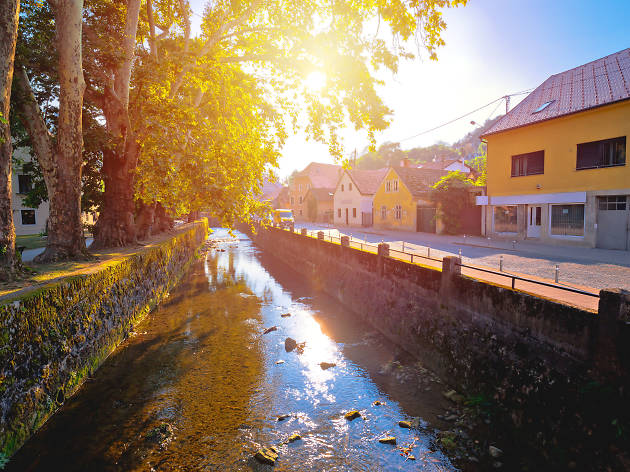 Visitors come in numbers for relaxation, around Samobor's main square of Trg kralja Tomislava, through its narrow streets, along the Gradna creek, and in the parks of Vugrinščak and Anindol. Well-preserved sights include the churches of Sv Anastazije and Sv Mihalja, and the chapel of Sv Ana. The Town Museum contains a small but delightful display of local ethnography.

Samobor's other great asset is its proximity to a wealth of easy hiking opportunities. Šoićeva kuća, a rustic tavern located in a narrow valley 9km west of town, is the starting point for ascents of smooth wooded hills such as the 879m Japetić and 752m Oštrc. Scaling either summit shouldn't take you much longer than about 90 minutes.
Near the confluence of the Drava and the Danube rivers, a natural maze of interconnected lakes, reeds, woodland and pasture, Kopački rit nature reserve is one of the biggest areas of wetland in Europe. Visitors arriving by panoramic boat, horse or shank's pony can point their video cameras at nearly 300 varieties of nesting birds, including white-tailed eagles, black storks and green woodpeckers. The lakes also support a large population of carp, pike, catfish and perch – in certain areas of the 23,000-hectare site, angling and hunting are permitted – alongside an abundance of frogs, snails and insects, preyed on by those higher up the food chain, notably herons and cormorants.
The park is at its most spectacular during the spring and autumn floods, when a vast area remains under water for weeks at a time, creating a unique habitat. Woodland mammals include wild boar, pine martens and otters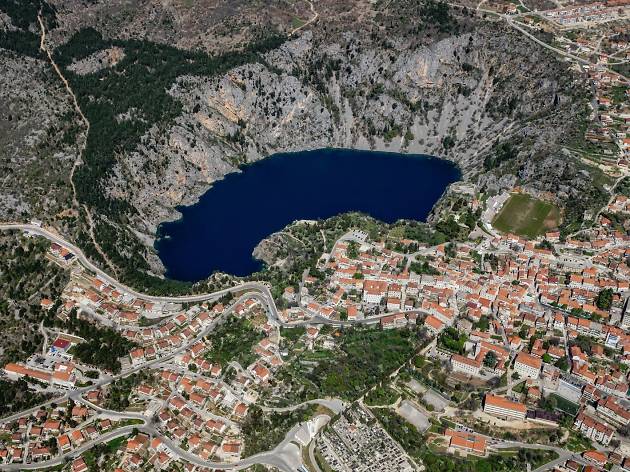 Easily accessible from the Makarska Riviera, Imotski stretches across a hillside facing the Biokovo mountain range. Frequently overlooked by tourists, much to the gratitude of those lucky enough to have discovered it, there are no queues or excessive noise - or many people, in fact. The fresh quality of food is the same as that found half an hour away on the coast, only, this being continental Croatia, it's less than half the price. And if you're lucky enough to find accommodation outside of the city, you can expect a tranquil stay amidst spectacular scenery.
A Baroque jewel of fine palaces and churches, Varaždin was a fortress town, a Habsburgstronghold against the Ottomans. Croatian aristocrats who prospered from these border wars turned Varaždin into a lively centre of society and culture. Meetings of the Croatian parliament were held here, and the town may well have become the long-term capital of Croatia were it not for the great fire of 1776. Today, Varaždin hosts August's Špancirfest, a week-long series of parades and concerts, but there's more than enough going on any time of year to warrant the two-hour journey from Zagreb.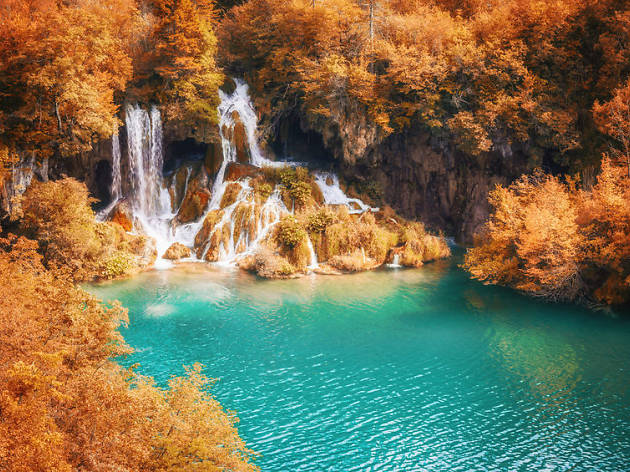 © Nickolay Khoroshkov
For all Croatia's pristine beaches and panoramic peaks, many consider the country's greatest natural attraction to be the Plitvice Lakes. And although this National Park attracts over one million annual visitors, they are soon absorbed among the walkways, bridges and boardwalks that allow you to see the spectacular scenery right up close.
Plitvice is home to 1,146 species of plants, 140 types of birds and more than 50 mammals. Lynx, wild cats, brown bears and deer number among the mammals, as well as skunks, martens, weasels and wolves.
Located in the far east of Croatia, sharing borders with Hungary, Serbia and Bosnia, Osijek, the capital of Slavonia, is frequently overlooked by tourists. Arguably the home of Croatia's friendliest hosts and some of the finest examples of Austro-Hungarian cuisine in the country (Osijek majors in grilled meats and game, and smoky, slow-cooked stews), the distinct delights of Croatia's fourth largest city can be enjoyed year-round. The trickle-down tourism from Croatia's coastal resorts has yet to be properly be felt in Osijek – meaning that, for now, you will be drinking and dancing with the locals.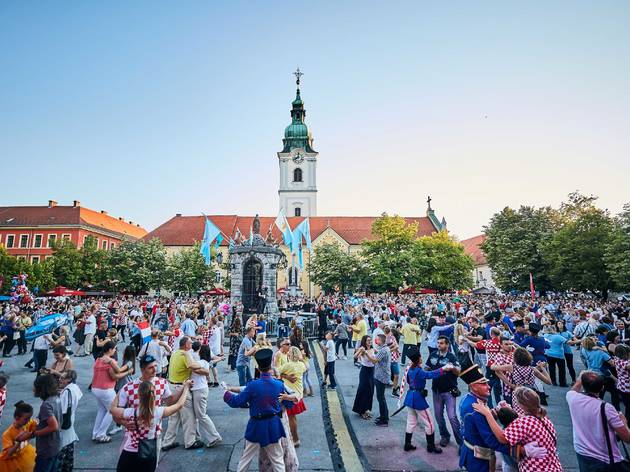 © Izvan fokusa
Built as the six-pointed fortress of Karlstadt by the Habsburgs in the late 1500s, Karlovac is a verdant regional capital set at the confluence of four rivers. Many historic landmarks remain, along with one of the biggest freshwater aquariums in Europe, excellent restaurants, galleries and museums. All is an easy hop from Zagreb or Rijeka.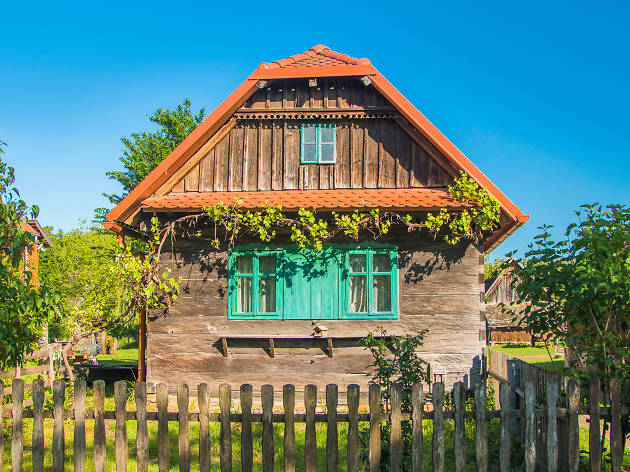 A strip of flatland running along the eastern bank of the Sava river, the Lonjsko polje contains a string of villages where rickety timber house still groan under the weight of shingle-clad roofs and flowerpot-filled wooden verandas.
What makes the Lonjsko polje doubly appealing is its status as one of Croatia's most important wetland environments. The level fields that stretch east behind the villages are prone to seasonal flooding, creating a unique watery habitat for a wide range of insects, birds and wild mammals. Much of the area now falls under the protection of the
Lonjsko Polje Nature Park
, which maintains visitors' centres in Krapje and Čigoć, the two most popular destination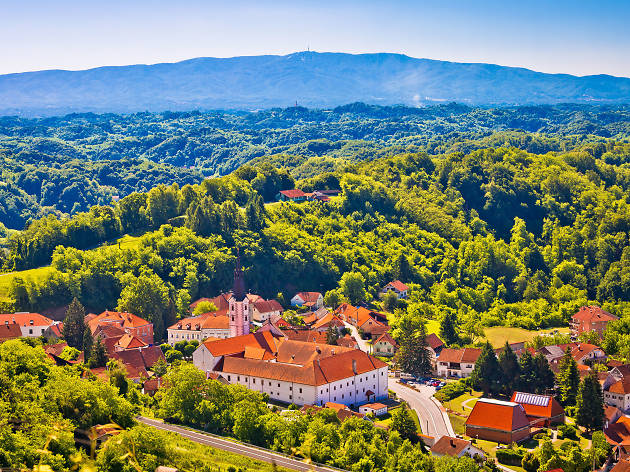 The Zagorje, a land of rolling green hills on the far side of Medvednica mountain, has always been something of a recreation area for
Zagreb
folk.
Perceptions of what the Zagorje offers are slowly changing, with traditional attractions like historic castles and pilgrimage churches jostled aside by a more pronounced accent on lifestyle and leisure. It's the Zagorje's spa hotels, restaurants and swimming pools that are increasingly pulling in the visitors.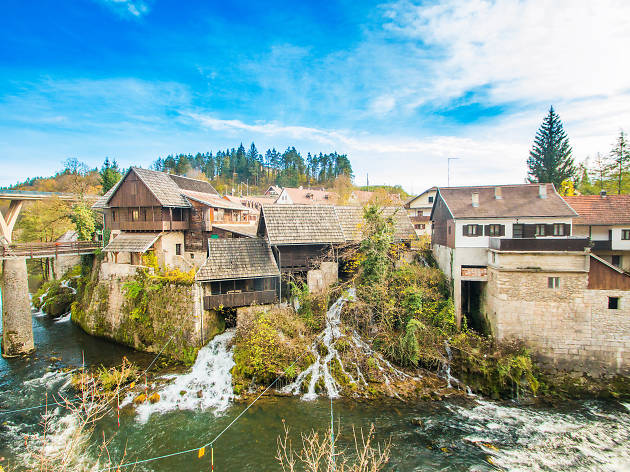 Croatia's
Kordun region is at once a peaceful haven of preserved folkloric tradition and, conversely, an adrenalin rush. Located just an hour and a half outside
Zagreb
, its rustic centrepiece is the community of Rastoke, a suburb just north of the town of Slunj, the landscape crisscrossed by crystal-clear rivers.
This combination makes for, arguably, one of the country's most unheralded recreation spots. As well, because it is located roughly halfway between the Croatian capital and the northern Dalmatian coast, just 25 kilometres from the Plitvice Lakes National Park, it is a perfect place to learn more about Croatia beyond its most typical locales and give your holiday a change of pace.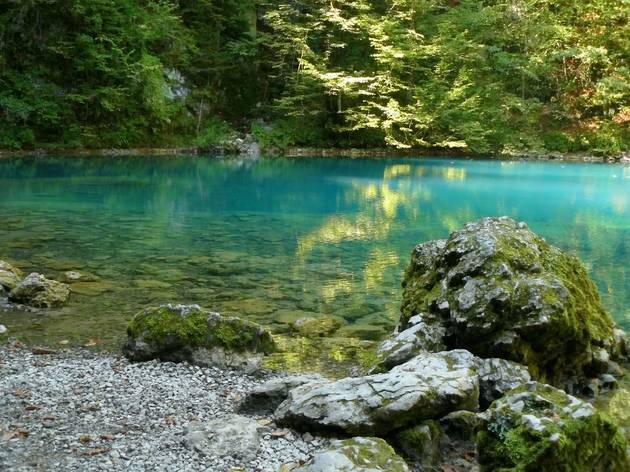 © yolka
The most densely forested region in Croatia is one of soaring peaks, lush valleys and spectacular wildlife. Containing the Risnjak National Park, and the protected natural phenomenon of Vrazji prolaz and Zeleni vir, Gorski kotar attracts hikers, climbers, botanists and spelunkers, but also offers welcome respite from the often crowded coast only 15km (ten miles) away.
The Risnjak massif that dominates the national park of the same name is named after the lynx ("ris" in Croatian) that roam here, sharing 6,400 unspoiled hectares with brown bears, wild cats, chamois and eagles. Alpine snowbells, edelweiss and black vanilla orchids dot a karst landscape at this crossing point of coastal and continental climates. Four mountains stand at over 1,400 metres (4,600 feet), providing phenomenal views from the slopes.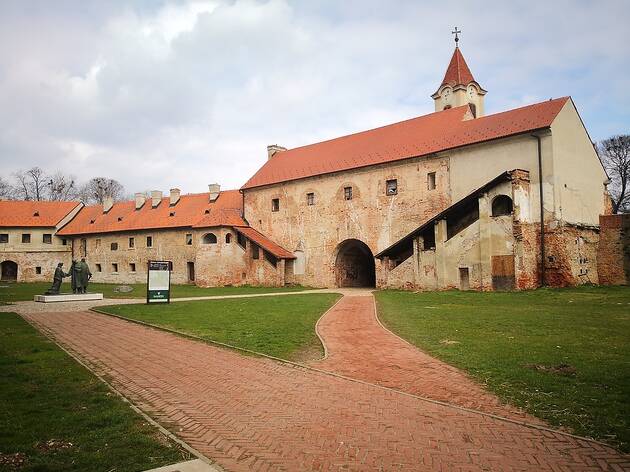 © MaxPixel's contributors
Čakovec is worth a day trip for those visiting the capital Zagreb. The town is centrepieced by Zrinski Park, studded with several impressive statues including members of the Zrinski noble family. There are impressive old city walls to investigate and a multitude of parks. But Čakovec offers more than antiquities. Chef Marko Palfi is helping to broaden the town's gastronomic appeal, heading up two well known Zagreb-franchises now situated there. If you're looking to escape the summer heat, the local leisure centre offers four state-of-the-art swimming pools which are better than anything to be found in Zagreb.