Opatija travel guide
Read our essential Opatija travel guide for the best things to do, attractions, hotels, restaurants, bars and more...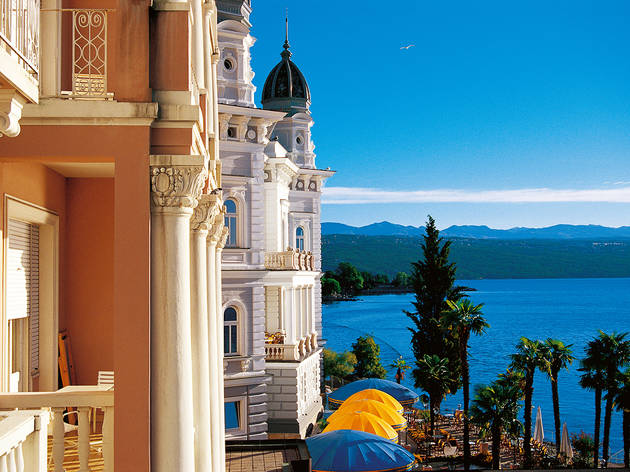 One of Croatia's first modern-style seaside resorts, Opatija was attracting royalty and the well-to-do more than a century ago. They stayed in grand villas and sought to invigorate their health by strolling the Lungomare, a stunning seaside walkway that offers some of Croatia's best vistas. The vistas, villas and Lungomare remain, as do the many imposing fin-de-siècle hotels that enhance Opatija's distinctive Habsburg-era look. This sophisticated destination also boasts a competitive restaurant scene that's made it an important gastronomic hub in Croatia – and a great place to eat out. Opatija is fancier and pricier than many other Croatian resorts, but if you want a luxurious holiday you can find it here.
RECOMMENDED: More great travel destinations in Croatia.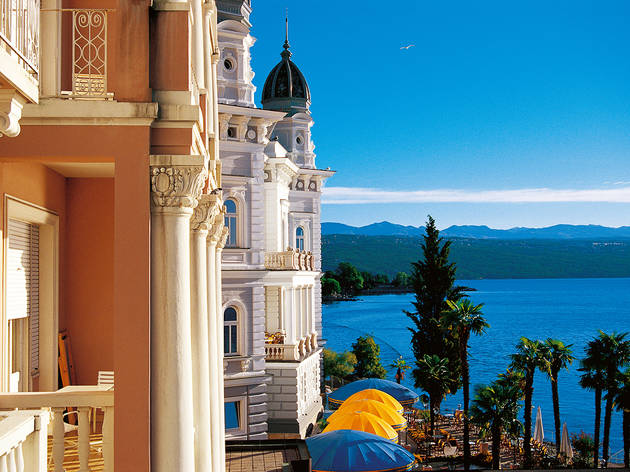 Opatija overview
In the late 19th century, when the Austro-Hungarian empire reached its apex, the Habsburgs made this town of dazzling vistas and rocky beaches one of the hottest spots in Europe. Opatija was the place where royalty took their holidays and Isadora Duncan took her lovers. Wealthy socialites built Secessionist and neo-classical mansions on the rocks above the sea, or stayed in hotels of imperial elegance. Unlike most Croatian resorts, where a tourism infrastructure was added on to an existing settlement, Opatija was purpose-built for tourists – rich ones. Before 1844, Opatija was nothing but a fishing village with 35 houses and a church. Higinio von Scarpa then built opulent Villa Angolina, named after his wife, and surrounded it with a menagerie, an exotic garden and influential guests. The villa, with its neo-classical interior featuring trompe l'oeil frescoes, now hosts jazz and classical concerts, as well as exhibitions. The property was bought in the 1880s by the chief of the regional railway board. Soon Opatija was being successfully promoted as an overland getaway destination for a certain class of European, catered for by opulent hotels being built at the same time. An accent on health tourism – spa baths and seaside vigorous walks – kept this clement resort busy year-round. Mahler, Puccini and Chekhov were among the visitors. This legacy lingers in the stunning architecture, Viennese-style coffeehouses and Central European atmosphere, kept alive by the large number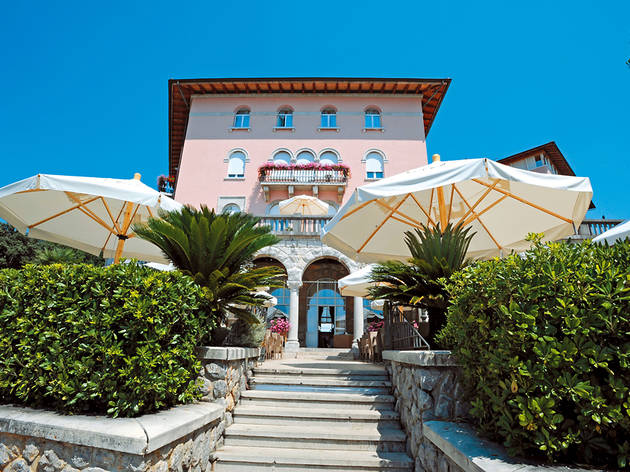 Opatija hotel guide
Opatija's long history as a resort town means it's full of elegant hotels, built at the turn of the last century. Many of these old gems have been renovated to various states of luxury. The Milenij Hotel group runs several top-drawer hotels, including the five-star Milenij, four-star Agava and Grand Hotel 4 Opatijska cvijeta
Restaurants and bars in Opatija...
Where to stay in Opatija...