Your ultimate guide to Düsseldorf
Discover the best things to do in Düsseldorf, including restaurants, bars, attractions, tours and more...
The best restaurants in Düsseldorf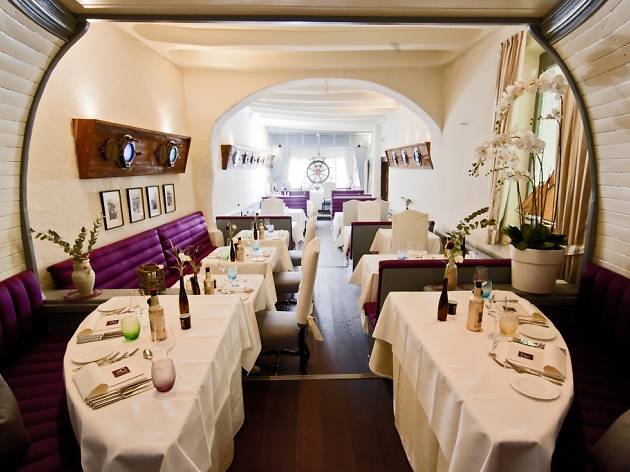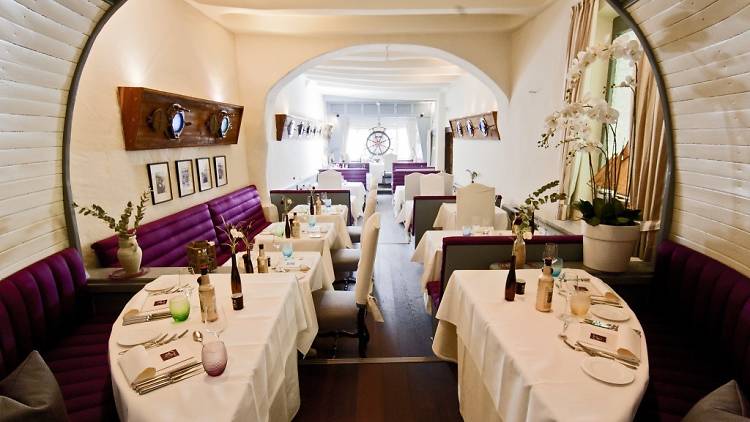 Im Schiffchen
As far as fine dining goes, in Düsseldorf you can't do better than Im Schiffchen. With two Michelin stars, and having been named to the top 110 German restaurants by Gault & Millau (the respected French restaurant guide), Im Schiffchen is a Düsseldorf institution for a reason. This beautiful, brick, baroque building sits in the heart of the Altstadt next to the Rhine river. Warm, comfortable and inviting, the interior of the old building sets the stage for a meal you won't soon forget. Since 1977, chef Jean-Claude Bourgueil has been at the helm of the operation, offering a menu of indulgent French dishes. Be sure to bookend your visit with a picturesque walk through the old city and along the Rhine.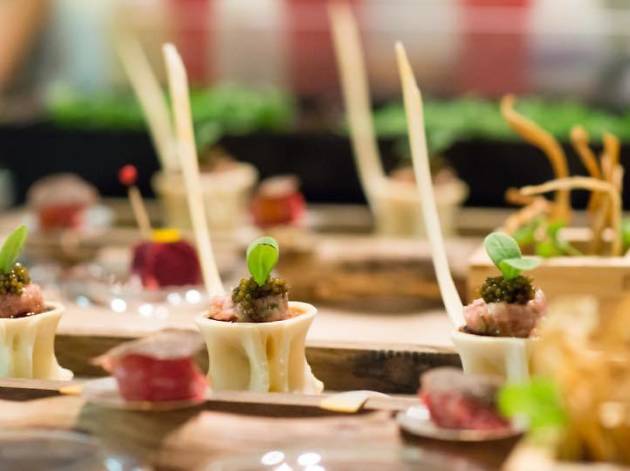 Nagaya
European meets Japanese at this Michelin-starred Düsseldorf legend. The restaurant's namesake, Yoshizumi Nagaya, studied at the Toshiro Kandagawa in Osaka, the top spot to learn how to cook traditional Japanese cuisine. Nagaya and his wife opened their doors in 2003 and the restaurant has since gained a reputation for what some call the best Japanese kitchen in Germany. Located in Düsseldorf's Japanese district, Nagaya's minimalist, low-lit interior keeps the creatively plated courses in the spotlight. From sushi to kobe beef and a foie gras terrine roll with octopus tempura, these small plates go a long way. Open for both lunch and dinner, it's a spot that's as good for a business lunch as it is for a special date. With a 12-course tasting menu coming in at 170 euros, it's not cheap, but Nagaya is a must-eat in Düsseldorf.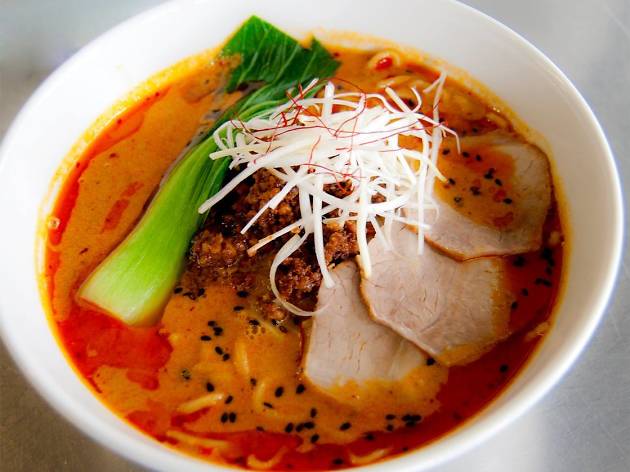 Na Ni Wa Noodles & Soups
Slap bang in the middle of the Japanese district – and just a short stroll from the Hauptbahnhof – you'll find Na Ni Wa. Two Na Ni Wa's to be precise. On one side of the road (Oststraße) is their noodles and soups branch, while on the other (Klosterstraße) is sushi and more. These two modern restaurants are super popular, so you can expect major queues at lunchtime and you'll probably want to book ahead in the evening. Their numerous ramen bowls (almost a dozen varieties) are tasty and filling, the gyoza is crispy (but not fried to a crisp), and the sushi is fresh and light.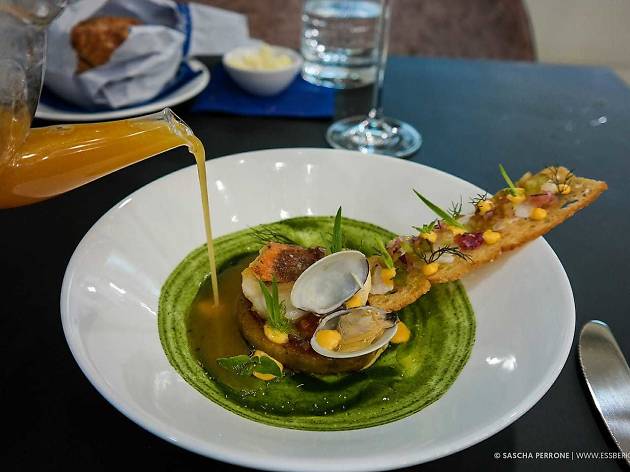 Fritz's Frau Franzi
Tucked into the ultra-modern, boutique Fritz Hotel in Düsseldorf's city center, Fritz's Frau Franzi tends towards the same minimalist Scandinavian design, embellished with luxe furnishings and place settings. A relative newcomer on the gastronomical scene in Düsseldorf, Fritz's Frau Franzi touts itself as a "world kitchen with an experimental touch." Its creative menu of locally-sourced small plates varies seasonally, and under the direction of chef Benjamin Kriegel, the spot just won a Michelin star. Stand-outs include Duroc pork belly, cooked for 36 hours, and a dessert of chocolate ganache, poached pear, pear-licorice ice cream and salted caramel. Open for breakfast, lunch, dinner and drinks, the extensive wine list and menu of signature cocktails—alongside the restaurant's buzzy atmosphere and clear attention to detail—makes it a place you want to linger.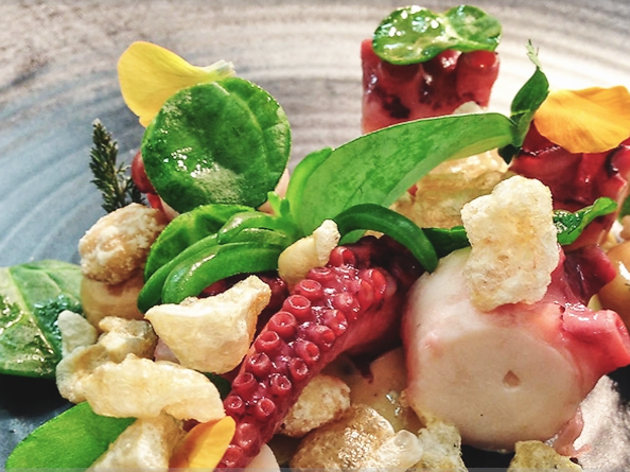 Agata's
Agata's is an unassuming and refined Michelin-starred gem. The place is named after its owner, Agata Reul, who is from Poland but has Southeast Asian roots. The space features a neutral interior palette of light beiges and whites, letting the food speak for itself, with pops of color punctuating each plate. Reul brings her diverse cultural background to the table, and the fixed menu is home to German-South Asian fusion dishes like a short-rib "Kalbi" with mustard miso, along more unexpected combinations like the duck liver with maple syrup teriyaki. Agata's also offers a lunch menu, which is more reasonably priced. If you're looking for a well thought-out and beautifully executed fine-dining experience, look no further than Agata's.
See more restaurants in Düsseldorf
Discover the best things to do in Europe
See more