Top 10 nostalgic local films
We pick ten favourite local films from the past – back before Malaysian films were synonymous with slapstick horror-comedies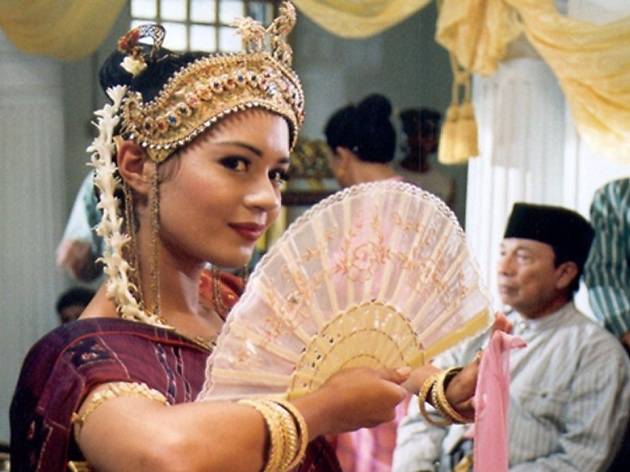 1. 'Bujang Lapok'(1957)
A P Ramlee film chronicling the lives of three bachelors living in '50s Singapore.

2. 'Ibu Mertuaku'(1962)
Wealthy Sabariah marries poor musician Kassim Selamat against her mother's will.

3. 'Sembilu'(1994)
A love triangle between the characters of Awie, Erra Fazira and Ziana Zain.

4. 'Maria Mariana'(1996)
Two sisters, who are polar opposites, entwined in a story of love and family.

5. 'Pontianak Harum Sundal Malam'(2004)
The best local horror film to date. Maya Karin's pontianak seeks revenge on those who killed her.

6. 'Puteri Gunung Ledang'(2004)
The award-winning film of the story between Puteri Gunung Ledang, Hang Tuah and Sultan Mahmud Syah.

7. 'Sepet'(2004)
A Chinese boy and a Malay girl fall in love. It's one of Yasmin Ahmad's best.

8. 'Flower in the Pocket'(2007)
Liew Seng Tat's indie comedy dives into the lives of two brothers and their neglectful father.

9. 'KAMI the Movie'(2008)
Based loosely on the TV series of the same name, this is a film every teenager can associate with.

10. 'Talentime'(2009)
Yasmin Ahmad's last, revolving around a high school talent show, is a Malaysian film through and through.
Read more #throwback features
Revisit some of the oldest restaurants in the city, nostalgic places where our parents used to hang out, colonial cocktails and childhood games on this trip down memory lane. Now, every day is Throwback Thursday.