Top feelgood films on Netflix
Lift your mood with some of the best feelgood films on Netflix right now.
What we need right now is lighthearted humour, frivolous romance and no stressful plot twists!
Feelgood movies on Netflix
Director: James Foley
Cast: Dakota Johnson, Jamie Dornan, Luke Grimes, Eric Johnson, Eloise Mumford
Part luxury real-estate advertisement, part corny TV-like procedural, 'Fifty Shades Freed' ends the mildly kinky, wildly successful series with a whimper, and not even a sexy one at that. The film opens with a wedding: Christian (Jamie Dornan) and Ana (Dakota Johnson) are now Mr and Mrs Grey, and this curiously conservative film won't ever let you forget it. Johnson is the undeniable draw of the series: In the first film, she played charmingly flustered to a tee, and now, in the final chapter of the trilogy, she projects a sassy humour. In one of the most memorable moments, she giggles as she knocks a decorative fruit tray off a table during sex.
Director: Trish Sie
Cast: Anna Kendrick, Hailee Steinfeld, Rebel Wilson
Once there was a time when this series poked gentle fun at the vanilla sounds of a cappella singing. Can that ancient moment (2015's 'Pitch Perfect 2') be over? 'Pitch Perfect 3' plays like a sugar-fuelled sorority fantasy in which besties slay audiences worldwide– including hooting crowds of US soldiers – all via the appeal of their vocalising. Everybody deserves some kind of escape, right?
Film, Action and adventure
Director: Steven S. DeKnight
Cast: John Boyega, Scott Eastwood, Cailee Spaeny, Charlie Day
Jaegers (giant robots) and Kaiju (huge primeval creatures with interdimensional containment issues) are again going head to head in 'Pacific Rim Uprising', and while director Guillermo del Toro has not returned for this sequel to his 2013 original, TV veteran Steven S DeKnight (Netflix's 'Daredevil') proves a more-than-capable replacement. 'Uprising' may lack some of the texture and personality of Del Toro's work, but it's still a film he would have gone to see a dozen times when he was a young monster fan.
4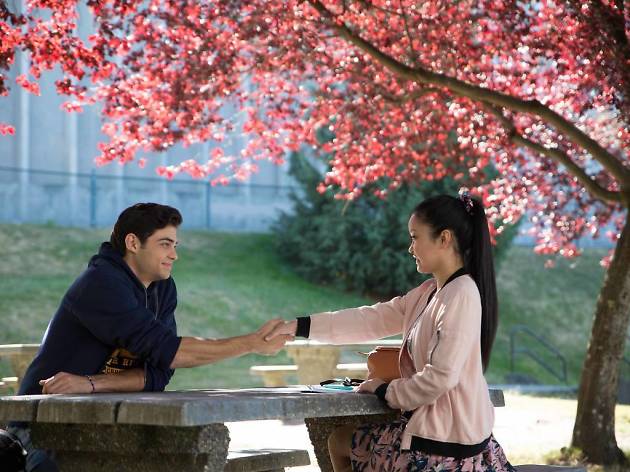 Photograph: Masha Weisberg/Netflix
To All the Boys I've Loved Before (2018)
Director: Susan Johnson
Cast: Lana Condor, Noah Centineo
To deal with her intense crushes, Lara Jean (Lana Condor) writes secret love letters to the boys she lusts after, which no one is ever meant to see. Of course, these letters end up being sent out and Lara Jean must deal with her feelings, and the implications of the letters, head on.
This Netflix Original movie, based on the book of the same name by Jenny Han, has been praised by all corners of the internet, especially for the performances of Lana Condor and Noah Centineo, who plays love interest Peter Kavinsky. It looks like the romcom is officially back.
Director: Steven Antin
Cast: Cher, Christina Aguilera, Stanley Tucci
Okay, so the plot of this Christina Aguilera and Cher vehicle makes little-to-no sense, but when you have the former belting out bangers and the latter bouncing off of Stanley Tucci, somehow magic happens. Indeed, Tucci and Cher's chemistry is wonderful, even when the pop diva struggles to get the lines out without stumbling. Camp, clichéd and totally gluttonous, this one is so bad that it's good.
Director: Quentin Tarantino
Cast: Brad Pitt, Leonardo DiCaprio, Margot Robbie, Damian Lewis, James Marsden, Dakota Fanning, Margaret Qualley
'Once Upon a Time… in Hollywood' is the sort of high-wire, playful and madly enjoyable riff on movie-world folklore that only Quentin Tarantino could make and get away with. It's a massively fun LA shaggy-dog story that blends fact and fiction by inserting made-up characters right at the heart of real, horrible events and then daring history to do its worst. It's also a glorious love letter to LA and the movies. It sits right at the mature end of Tarantino's work, bringing his tongue-in-cheek storytelling together with exquisite movie craft and killer lead performances from Brad Pitt and Leonardo DiCaprio. It's mature – but it's still very much a Tarantino film; it trades in genuine emotion one minute and is gloriously silly the next.
7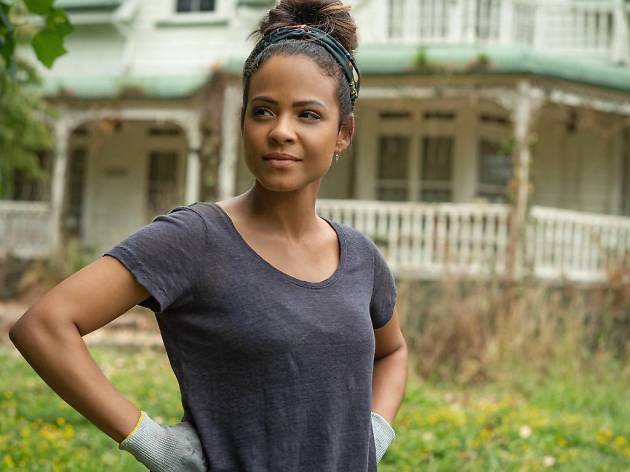 Photograph: Nicola Dove / Netflix
Director: Roger Kumble
Cast: Christina Milian, Adam Demos, Jeffrey Bowyer-Chapman
The concept of this film is preposterous: an American woman loses everything but then happens to win a New Zealand inn (?!) which she attempts to renovate and flip with the help of her hunky contractor. Naturally, their relationship gets complicated. Essentially it's a hit of sugar and who can complain about that?
Director: Damien Chazelle
Cast: Ryan Gosling, Emma Stone
What could be more feelgood than a musical that pays homage to the classic movie musicals of Hollywood? While not completely free from fraught romance and moments of melancholy, it captures the go-getter spirit of LA and the wonder of those old-fashioned big musical numbers, while telling a story about going out and achieving your dream.
Director: Nahnatchka Khan
Cast: Ali Wong, Randall Park
Netflix continues its romcom reign with this touching and funny film about childhood friends Sasha and Marcus (played by Ali Wong and Randall Park) who have a falling out and don't speak for 15 years. Brought back together when Sasha, now a celebrity chef, returns to her hometown of San Francisco to open a new restaurant, she finds her former friend to be a happily complacent musician still living at home and working for his dad. Naturally, things become complicated.
Director: Andrew Adamson, Vicky Jenson
Cast: (Voices) Mike Myers, Eddie Murphy, Cameron Diaz
Who doesn't love that age-old tale about an outcast ogre, a talking donkey and a princess locked in a tower guarded by a dragon? Of course, this animation totally subverts all the fairytale tropes with delightful results, while promoting the message that true beauty is subjective.
Director: Nora Ephron
Cast: Meryl Streep, Amy Adams
The last feature film from writer, director and producer Nora Ephron, this comedy-drama about a famous chef Julia Childs (played by a eccentric Meryl Streep) and home cook Julie Powell, who attempts to cook all 524 recipes in one of Child's recipe books in 365 days, is a throwback to the films of old, where dreams become reality.
Director: Will Gluck
Cast: Emma Stone, Penn Badley, Stanley Tuccci
Will Gluck's twenty-first-century take on Nathaniel Hawthorne's 'The Scarlet Letter' is a film that brings the spunk back to the teen comedy. Stone plays Olive, a straight-A student who taps into her school's rumour mill for social clout and financial gain. If you like your teen comedies with real jokes and skewed morals, this one is for you.
Director: Michael Patrick King
Cast: Sarah Jessica Parker, Kim Cattrall, Kristin Davis, Cynthia Nixon
Unlike the highly problematic sequel, the first 'Sex and the City' movie is a total romp. Just like a two-hour episode of the beloved HBO dramedy, the film tells the story of Carrie Bradshaw and her cabal of friends as she navigates love and life in New York City. This time, however, the budget is higher, the clothes even more glamorous and the sex slightly less in your face.
Director: Emile Ardolino
Cast: Patrick Swayze, Jennifer Grey
Nobody puts Baby in the corner; they put her on Netflix instead. Revisit this 1987 classic for 'the lift', Patrick Swayze's hips, '(I've Had) The Time of My Life' and more romance than you can shake a feather boa at.
15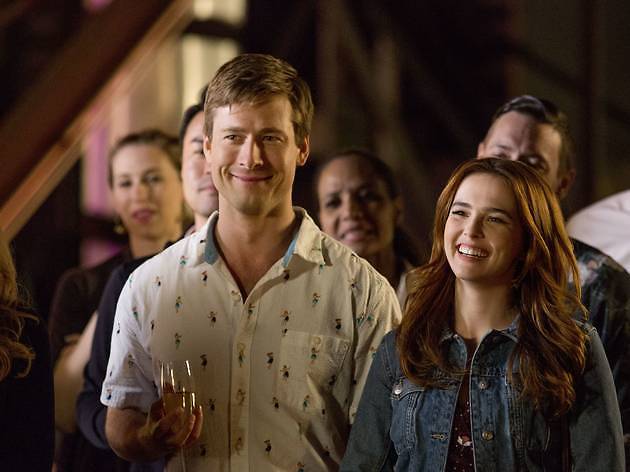 Director: Claire Scanlon
Cast: Zoey Deutch, Glen Powell, Taye Diggs, Lucy Liu
Director Claire Scanlon resurrects that tragically neglected genre, the romcom, with this amiable caper. The premise – two put-upon assistants (Glen Powell and Zoey Deutch) try to trick their bosses-from-hell as payback for their own stresses – is relatively well-trodden territory, but it's executed deftly and boasts no little heart. There are even a few genuine laugh-out-loud moments sprinkled among the romantic fare, with Lucy Liu proving that when it comes to comedy she knows how to deliver.