Heads up! We're working hard to be accurate – but these are unusual times, so please always check before heading out.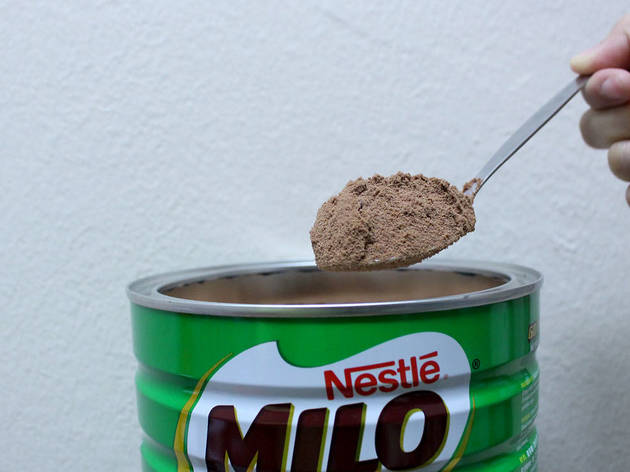 10 ways to enjoy Milo
Alternative ways to enjoy this drink of champions
Sure, Milo may not have been born here, but could there be a more Malaysian drink than Milo ais – besides teh tarik? We didn't think so. While teh tarik is best enjoyed as it is, there are many ways you can enjoy Milo besides adding condensed milk and ice. Here, we share ten of our favourites.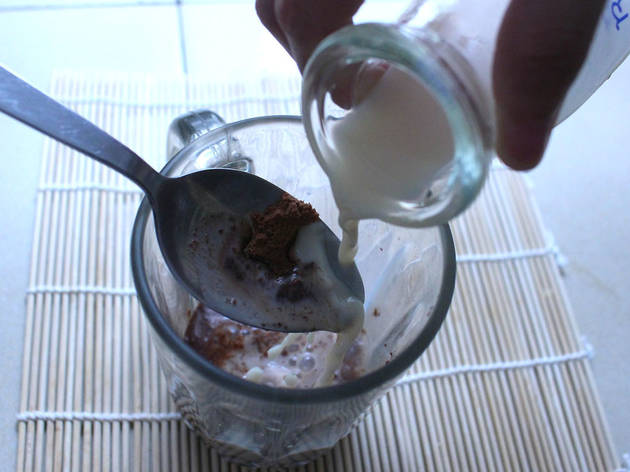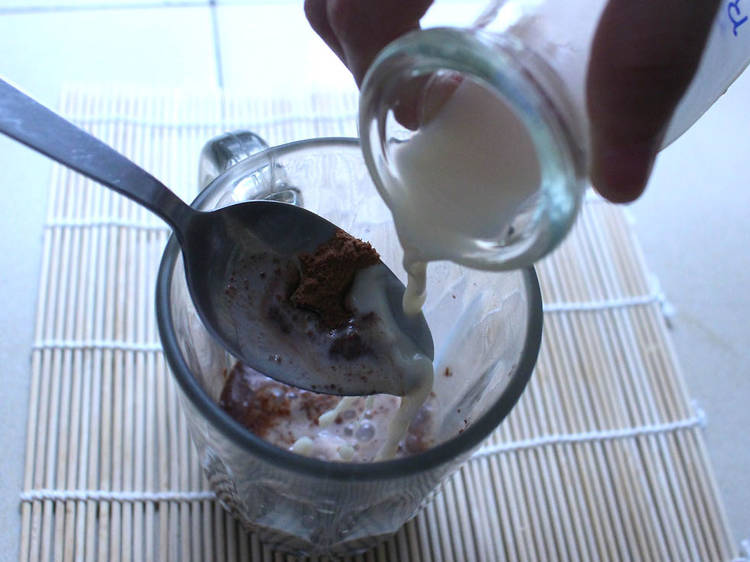 Instead of hot water, pour cold fresh milk over Milo powder to produce a glass of milky Milo with chunky bits of chocolatey satisfaction.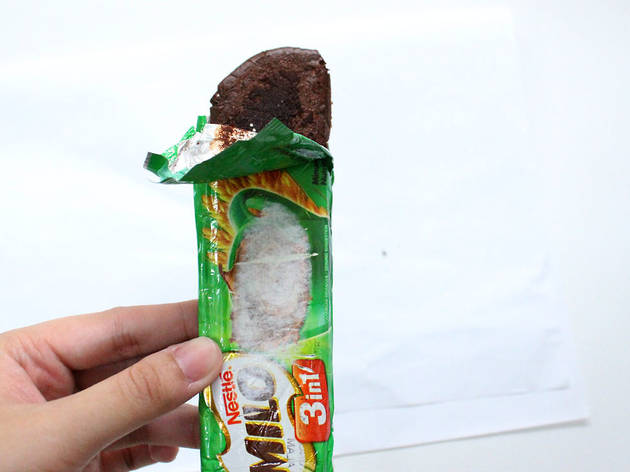 If you went to a boarding school, you might know this: Iron a three-in-one Milo packet, get a bar of pure Milo. Note: Eat at your own risk.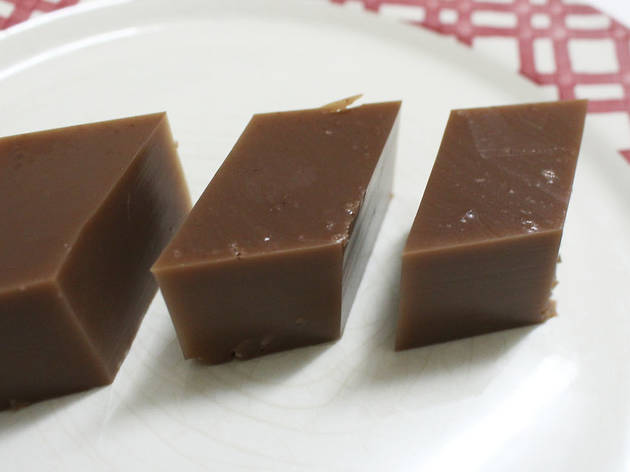 Make according to directions on the agar-agar packet, replace some of the required liquid with thick Milo and sugar, and then chill it in the refrigerator.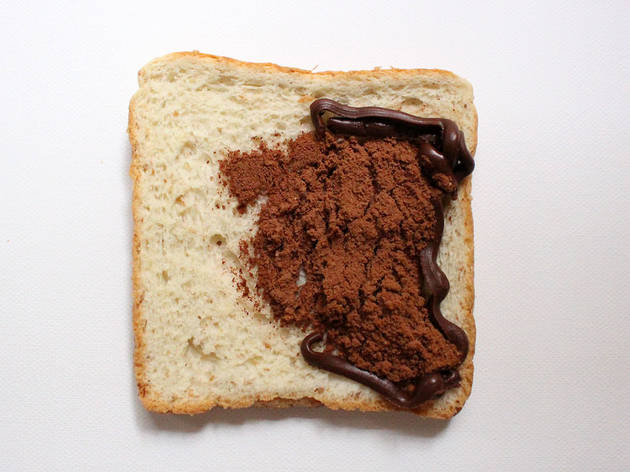 Toasted or plain, white bread complements Milo perfectly. Scatter Milo over some drizzled condensed milk or edge the slice with choki choki so the Milo powder doesn't fall out.
The Locker & Loft's Milo-based cocktail is a big glass of Milo Dinosaur spiked with two shots of vodka. Nothing can go wrong here.
RM30.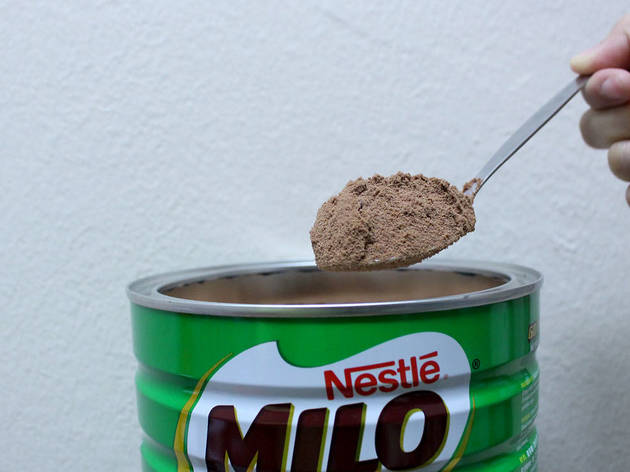 Go back to basics with this one. What's better than prying up the Milo tin cover with a spoon, and then digging right into the chocolate goodness with said spoon?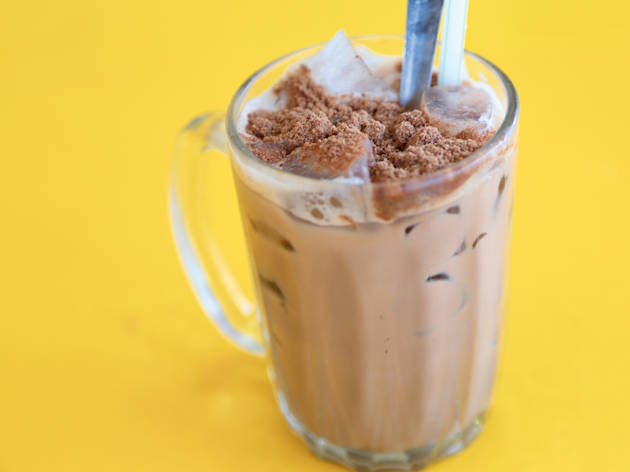 Ice cold, topped with an impressive heap of Milo powder, the Milo Dinosaur showcases Milo at its flavourful best.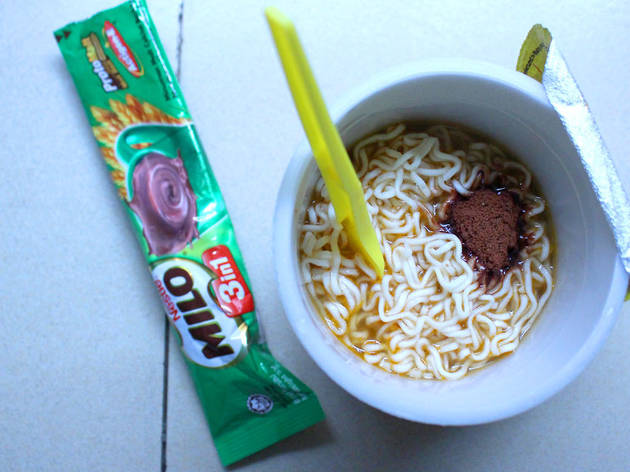 The next time you make some curry Maggi, sweeten the deal with a tablespoon or two of Milo. Apparently Milo acts as thickener for the soup.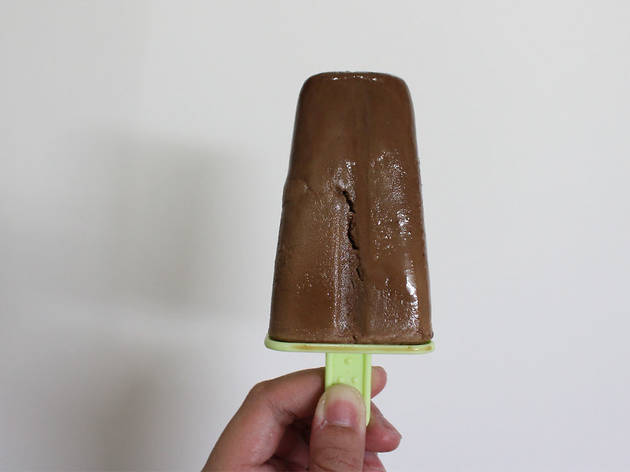 Make a pot of nicely thick Milo, pour it into a popsicle container (Daiso, RM5) and add a dollop of condensed milk before popping it in the freezer.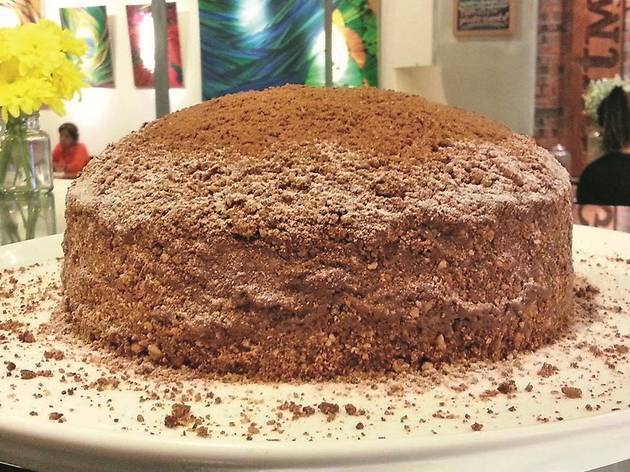 Among all the baked goods inspired by the green tin of 'nutritious chocolate malt drink', Milo Dinosaur cake from Nutmeg takes the cake.
RM12 per piece.