Ramadhan bazaars: Bangsar
What to get from Bangsar's Ramadhan bazaar
Unlike other bazaars that tend to snake on, this market's small and focused, which means you'll be less inclined to give into impulse buys of popiah, keropok and other nibbles. At the Bangsar bazaar, you'll find rojabak (murtabak made with roti jala and filled with curry and minced chicken or beef), putu bambu, and a stall known for its kuih pelita.
RECOMMENDED: Ramadhan bazaar food guide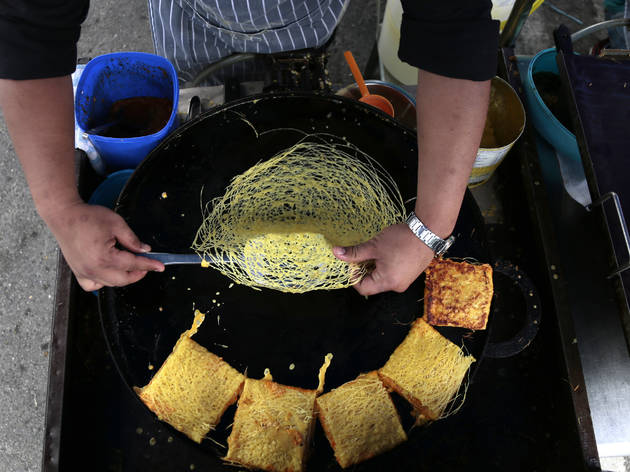 Rojabak
Here's another murtabak hybrid. Rather than have roti jala dipped in curry, why not have the curry and meat already inside the roti jala? Genius!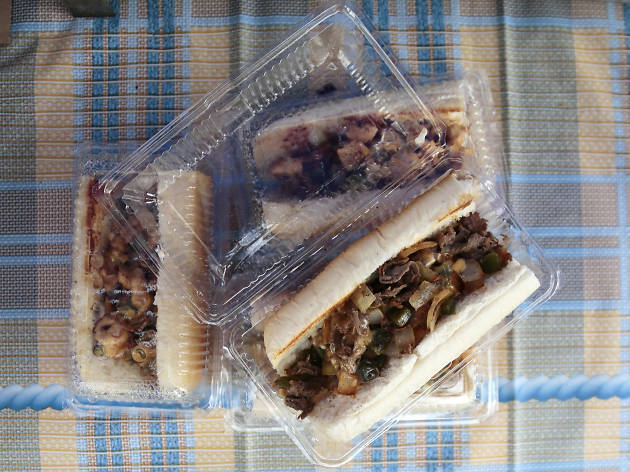 Sub-Wei Panas
Once you're done laughing, the hot subs here are great when you're craving a sandwich for buka that isn't yet another mayo-laden roti John or kebab. The beef sub in particular is reminiscent of a Philly cheese steak, and at RM8 for a six-inch sub, it's a steal on this side of town.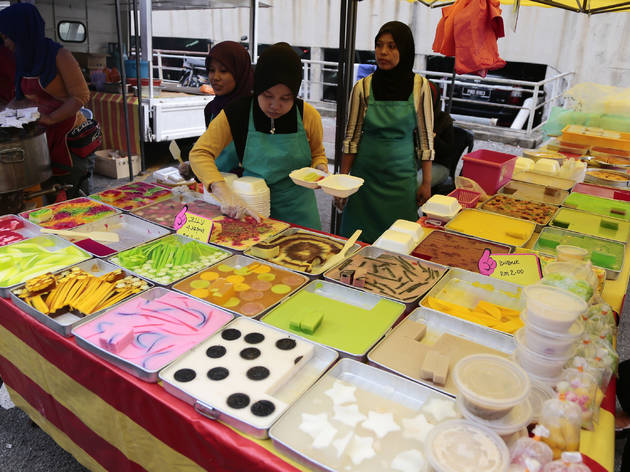 Assorted jellies
Jelly is perfect on hot days and this colourful stall offers all kinds of flavours like dragon fruit, kiwi fruit, grape, lychee and more. Our favourite is the honeydew jelly.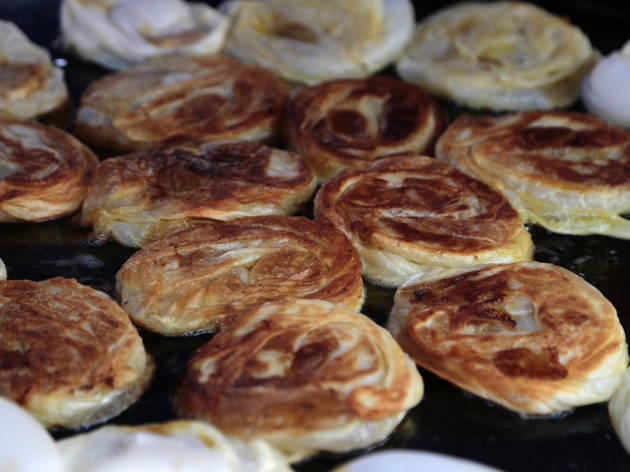 Roti boom
For roti canai with more oomph, get its smaller but thicker cousin; the roti boom. Made with margarine and condensed milk, it's a sweeter flatbread, so resist from having one too many.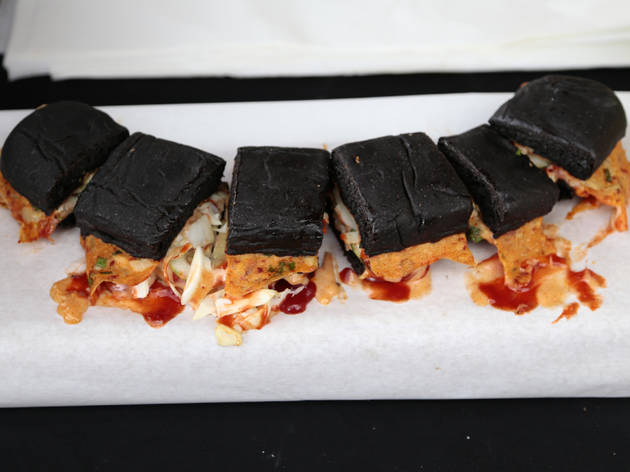 Black Roti John by Kotakotak
The charcoal bun has made a comeback, this time with bazaar staple roti John for an 'artisanal' touch (and higher prices). Available in chicken, beef and lamb.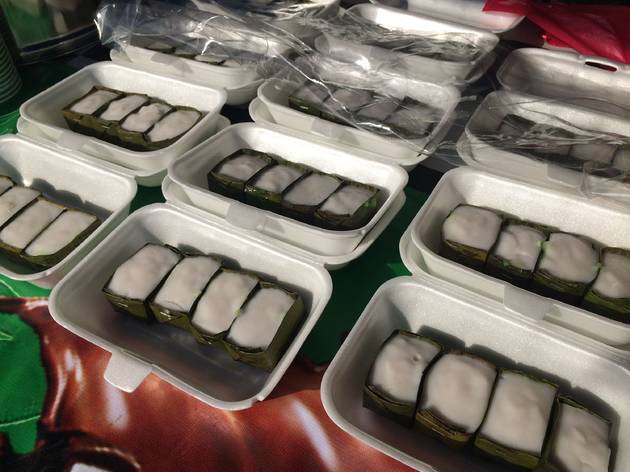 Kuih pelita
The making of kuih pelita involves a laborious process of layering, setting and packaging resulting in the rarity of a good kuih pelita. The ones on sale here are spot on as they balance perfectly between sweetness, wobbliness and creaminess and for that, we laud the people behind this stall. If you're bringing this home, we suggest you scoop the custard with a spoon. Alongside a glass of chilled soy milk.
See more Ramadhan bazaars
They only come once a year, so feast on roti John, murtabak and more street food at some of KL's best Ramadhan bazaars.
Read more