Ramadhan bazaars: Kampung Baru
What to get from the Kampung Baru Ramadhan bazaar
Previously on Jalan Raja Muda Musa just down the road from Kampung Baru LRT sation, the Kampung Baru bazaar has moved to Jalan Raja Alang (near Masjid Jamek Kampung Baru), where the entire road is closed off from cars. You can still find some stalls and vendors along Jalan Raja Muda Musa, but the real action happens on Jalan Raja Alang: it's a long (covered!) stretch of stalls selling everything from murtabak, grilled lamb, roti John, kuih and more. Make a beeline for murtabak Singapore.
RECOMMENDED: Ramadhan bazaar food guide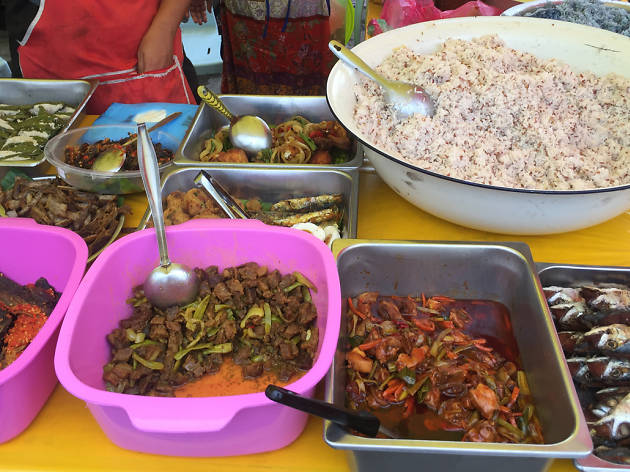 Nasi dagang and nasi kerabu
Kampung Baru is known for its east coast cuisine, and at this stall, you can have nasi dagang or nasi kerabu with ayam percik, daging bakar, fish curry and more.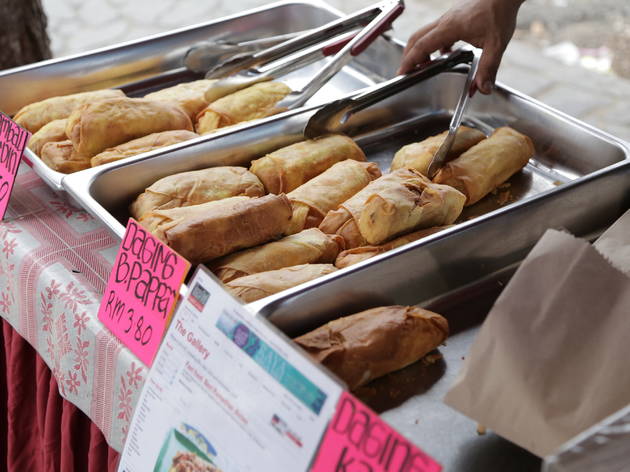 Photo: Hizwan Hamid
We're not sure what association the popular '80s TV character has with this deep fried bread stuffed with meat but it was enough to catch our attention. A similar concept to the roti goreng variations you see at most bazaars, these McGyver (sic) babies spent just enough time in the pan to come out nice and crispy. What sets it apart is the filling. Available in sambal sardine, chicken and beef black pepper, we went for the beef and chicken and here's what we think: it sure can fix anything. Except maybe your cholesterol level.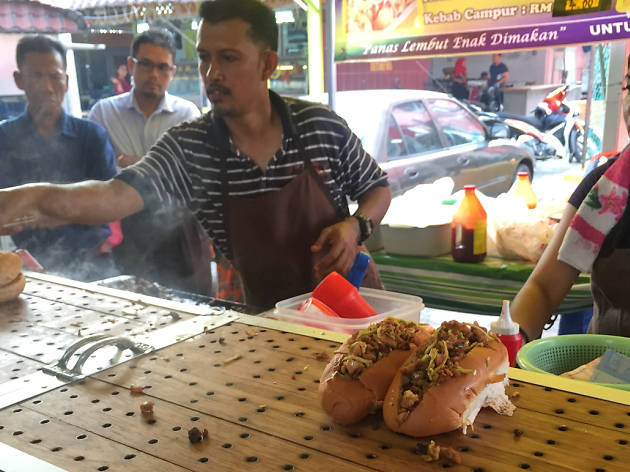 We can't get enough of sandwich-type snacks, especially when it's a hotdog bun stuffed with stir-fried chicken or beef. As a finishing touch, the bun is steamed for extra fluffiness. Get in line.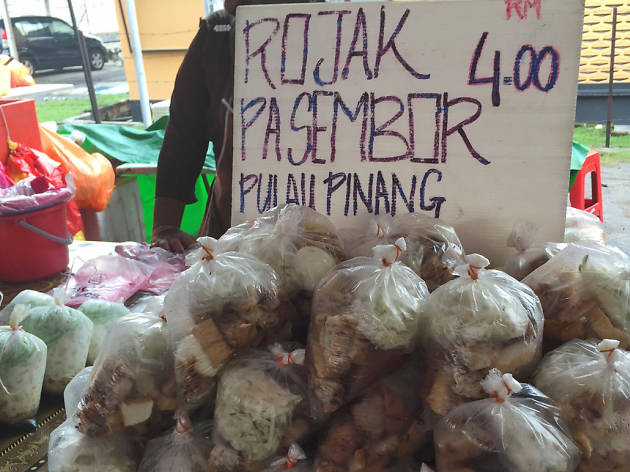 Rojak pasembur and cendol
For a starter salad at buka time, pasembur comes close (it's also a lot better than plain old salad). Plus, cendol acts as both a drink and dessert.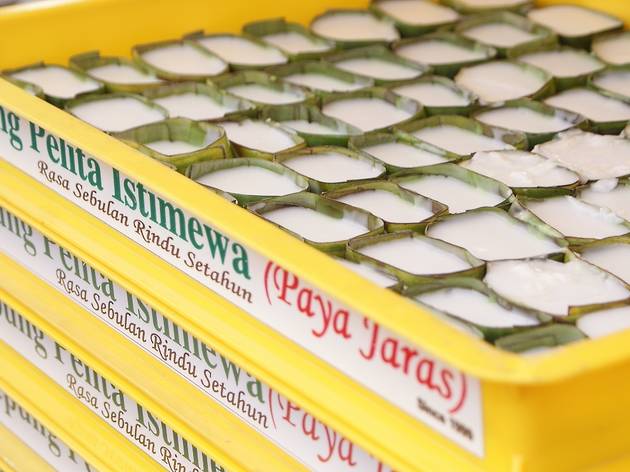 Tepung Pelita Istimewa Paya Jaras
You don't go to a Ramadhan bazaar buying the same old thing you can get at your warung, do you? Which is why you need to get one or two (or four) tepung pelita from Paya Jaras, sold only during the holy month. Yes, the one famed for their intriguing tagline 'Rasa sebulan, rindu setahun'. It's worth getting the sweet and salty dessert just to say you'll rindu it once Ramadhan is over.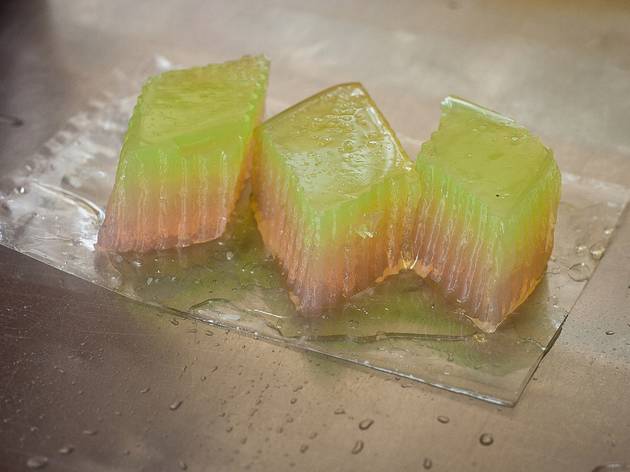 These wobbly jellies in a rainbow of hues should come with a warning label: they're available in a variety of flavours (think grape, lychee, honey dew and more), aren't too sweet and disappear pretty darn quick after you're done with your main course of nasi and lauk. Don't go too crazy when you approach the stall.
Show more
See more Ramadhan bazaars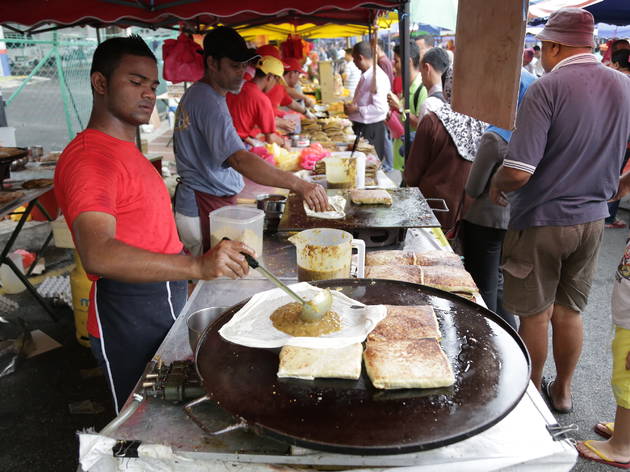 They only come once a year, so feast on roti John, murtabak and more street food at some of KL's best Ramadhan bazaars.