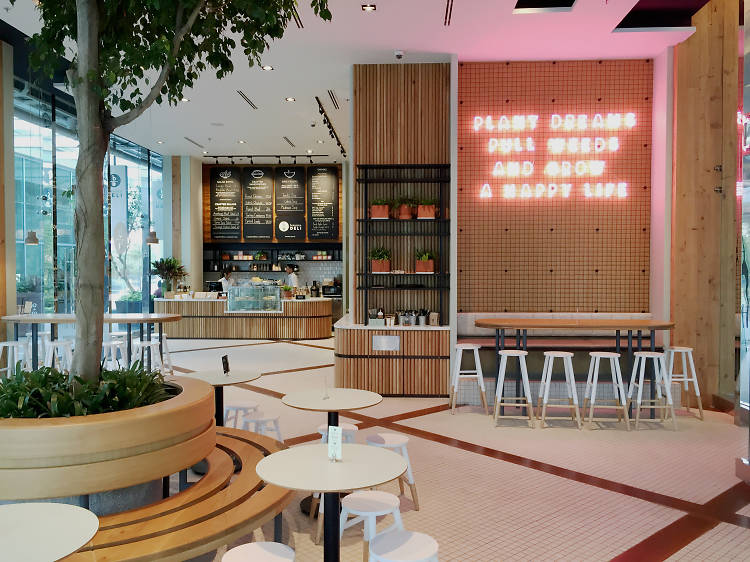 This Bangsar South eatery– with its high ceilings, wood panelling and indoor greenery – makes for a very cool breakfast, brunch and lunch venue. There's lots of space (ideal for manoeuvring strollers), and the concept of indoor park dining is at work here with a Ficus tree encircled by a picnic table. The self-service menu is healthy and hearty – sandwiches, soups, salads, desserts and coffee.

There's outdoor seating as well, which is ideal for a family brunch if the weather permits. Sandwiches are made with doorstop slices of house-baked sourdough bread with the roast beef (medium-rare, caramelised onions, mustard) being the popular choice. Sandwich and soup options are regularly changed to keep it interesting.

Crafted salads are also available, and the salad bar gets top marks where you can create your own from their medley of fresh ingredients including beetroot, quinoa, cous cous, asparagus, tuna chunks, lean chicken, chickpeas, mushroom, spinach; topped with a selection of homemade dressings to make a very substantial meal.