We all love a good smorgasbord of seafood and the Bucked Out Seafood Market at Gobo Chit Chat, Traders Hotel KL, has been the talk of the buffet scene with its tasty take on seafood. It's held on Friday and Saturday evenings only, so it's advisable to book well in advance as it gets busy… and for good reason!
If you're doing the buffet in the correct order, there's freshly shucked oysters, takoyaki, smoked salmon, salads, cold shellfish and crab, sashimi and soups. Even though seafood is the star of the buffet, there are plenty of beef and chicken dishes covering Chinese, Malay and European cooking styles to satisfy everyone's palate.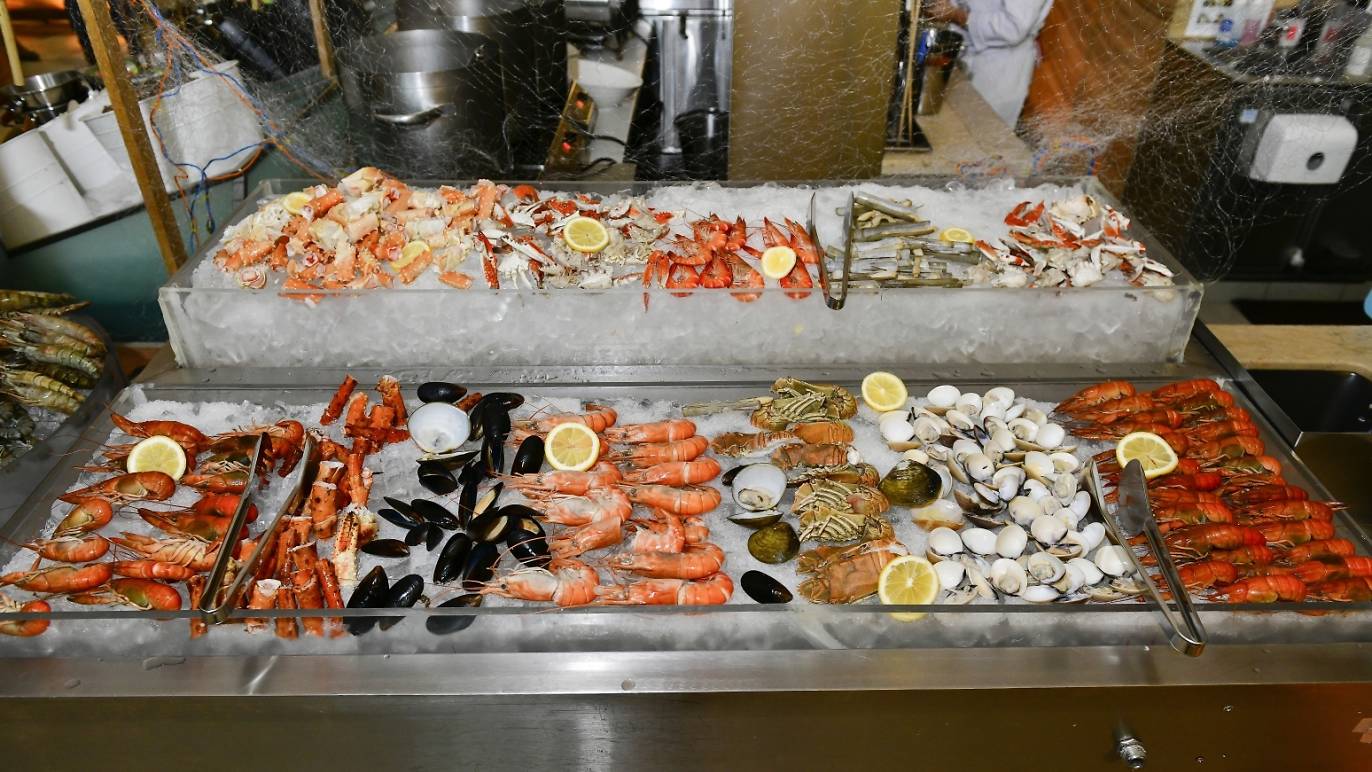 Photo: Andy Kho
But it's the seafood you come for and what a spread it is! Razor clams, mussels, flower crabs, mud crabs, fish, clams – there will be a moment when it may seem just be a bit too much! The unique part of the buffet is where you get a bucket, fill it up with whatever seafood (crab and crayfish tails are super popular) you like and pass it to the friendly waiter who will ask what sauce you want your seafood to be cooked with. Said bucket gets whisked away and prepared à la minute, and a few minutes later a steaming platter of seafood is at your table. We had a Thai-inspired chilli sauce, which went well with the crab and shellfish. Other sauce options include curry cheese, salted egg, coriander lime and more.
Wandering around, we also found roast beef, satay, a great selection of curries, baked fish and various savoury dishes should diners require an alternative to seafood. At the end of all those rich tastes, head to the dessert counter where crêpes, kuih, ABC, a chocolate fountain, little cakes and ice cream jostle for your sweet tooth.
There's apparently over 130 dishes on offer at this buffet and at RM149nett per person, it is well worth your while to head to the city and indulge.
The Bucked Out Seafood Market runs from now till December 29 (Friday and Saturday nights), 6.30pm to 10.30pm at Gobo Chit Chat, Level 5, Traders Hotel Kuala Lumpur. RM149nett per person. Call 03 2332 9888 for reservations or enquiries.