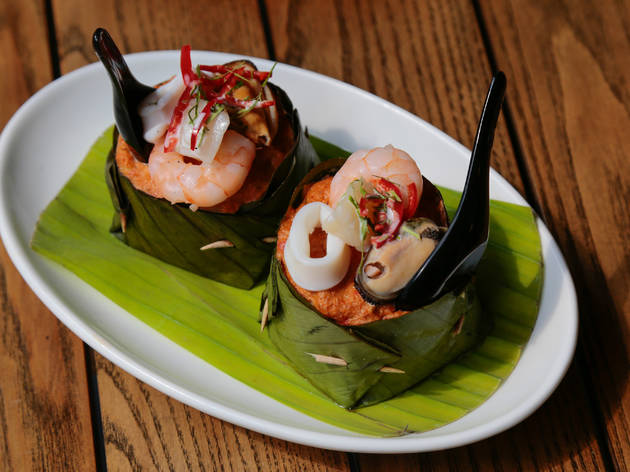 1/9
Photo: Daniel Chan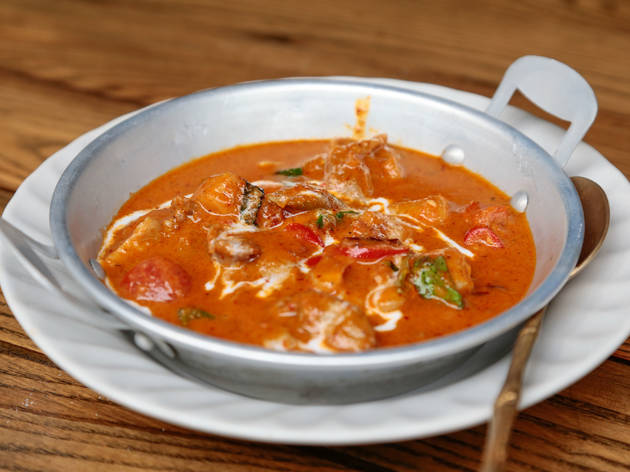 2/9
Photo: Daniel Chan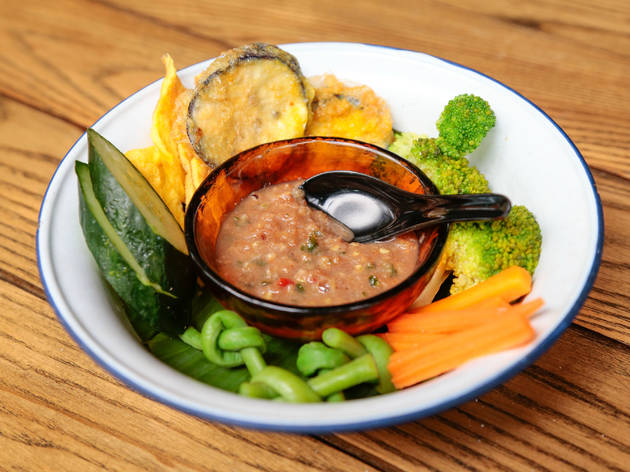 3/9
Photo: Daniel Chan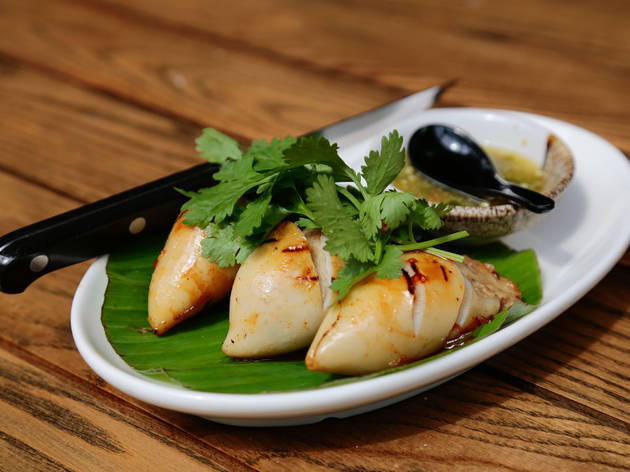 4/9
Photo: Daniel Chan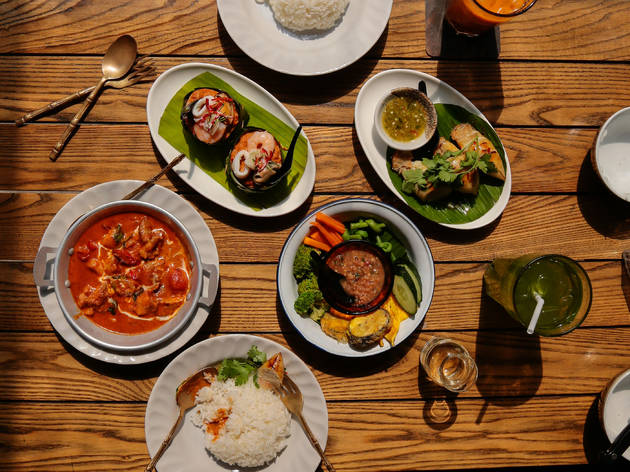 5/9
Photo: Daniel Chan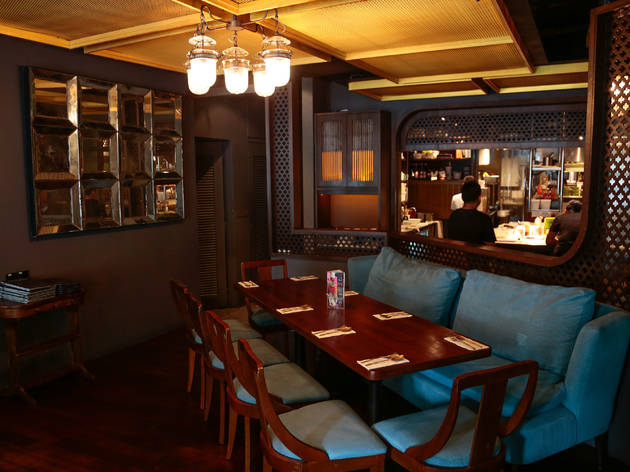 6/9
Photo: Daniel Chan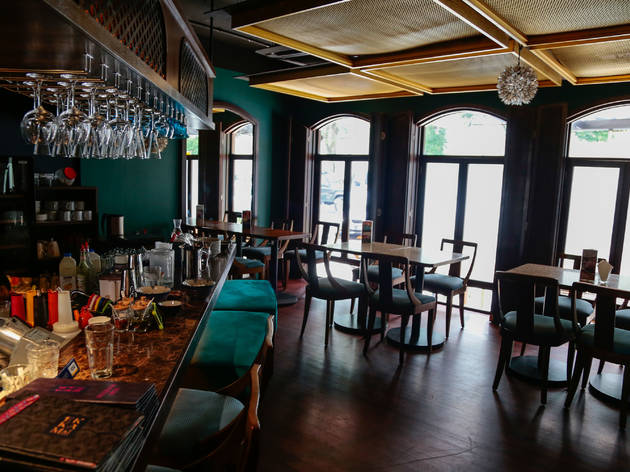 7/9
Photo: Daniel Chan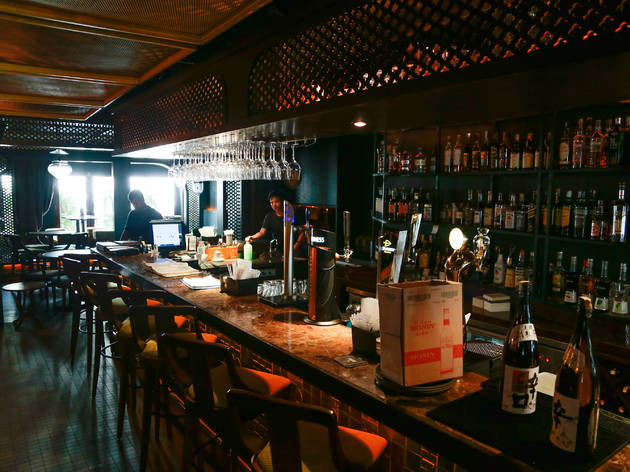 8/9
Photo: Daniel Chan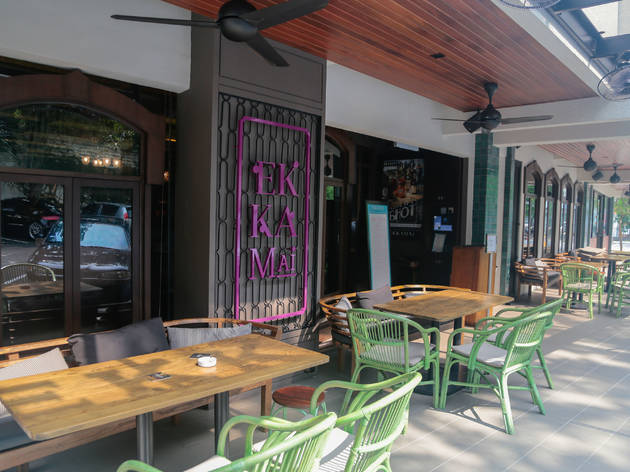 9/9
Photo: Daniel Chan
Time Out says
The metamorphosis of Jalan Batai is one that hasn't been taken lightly by those who clutch on to the street's halcyon days. But if the effect of gentrification is a restaurant as fun as Ekkamai, it helps to take away the ache, even if only slightly.
The restaurant on Batai's flashy strip bathes in mood lighting on a Friday night, intensified by heavy drapery and pops of Pantone colours. To match the setting, the service is brisk and unobtrusive. Ekkamai claims itself to be a contemporary Thai restaurant, but really, it's a Thai restaurant in a modern setting.
Classics are not mucked about with, and the proof is in the seafood homok (RM26). It's Thai-style otak-otak, or fish cooked into soft, velvety, persimmon-hued mousse scented with lemongrass and swaddled in a banana leaf parcel. Prawns, squid, mussels and scallops are folded in for a tender, salty bite. This little starter had me thinking about it so mournfully that I find myself returning two nights later for a second whiff.
I also order the Josper-grilled squid marinated in coriander and garlic, and stuffed with chicken and prawns (RM22). If it all sounds like a strange mélange of meats, it isn't. The charcoal from the oven reflects in the squid, whose bite is both delicate and substantial. The Chiang Mai chicken wings (RM24) – also given time in the Josper – are more forgettable even if they're cooked well and come with an arrestingly spicy raw papaya salad.
The duck and lychee curry (RM32), meanwhile, is sweet from loads of lychee and pineapple, but ultimately, it's nothing you won't find at most family-style Thai restaurants. It's the massaman beef curry (RM32) that takes one for the curry team though – it's a dream blend of caramelised shallots, tender beef brisket and hearty chunks of potato. This curry alone paired with white rice is enough to stimulate a long, snug nap.
To balance out the protein, I request for a belacan dip platter (RM15), a range of crunchy vegetables with accompanying nahm prik kapi, a muddy dip made with a generous amount of chilli, fermented shrimp and fresh squeezes of lime. The ballsy dip has the ability to lift anything it touches. Unfortunately, the same can't be said about the fried brinjal and cha om omelette that also come on the platter.
To sedate the kick of the nahm prik, the mango sago sweet soup (RM18) is just the thing. It's a creamy bowl of fragrant Thai mango, juicy pomelo smithereens and chewy sago, the kind of dessert to inspire many long, humid nights by the beach. Because it's only mildly sw eet, you might find yourself reaching for more than just seconds.
Details