Ramadhan bazaars: Dato' Keramat
What to get from the Dato' Keramat Ramadhan bazaar
One of the biggest Ramadhan bazaars in the city, this gritty market offers some of the best buka puasa comfort food. Look out for the lauk stall near the entrance where the lady who runs it is literally surrounded by huge woks of freshly cooked dishes.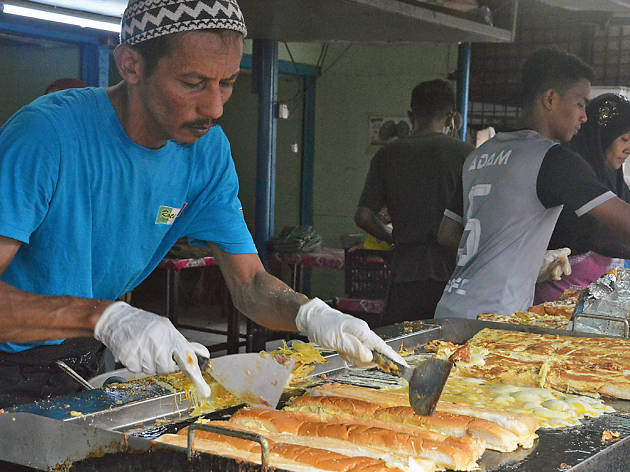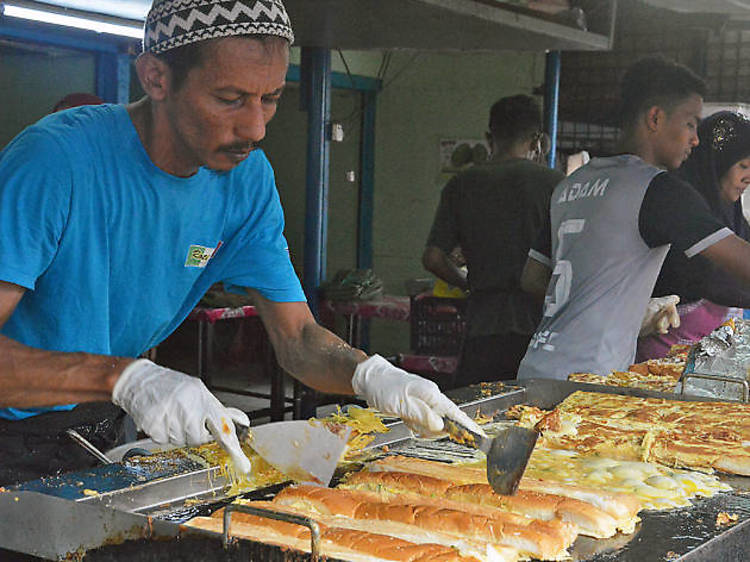 Photo: Tracy Celine
Whether eaten as a midnight snack or dinner, a good roti John can always be counted on to satisfy most hunger pangs. We recommend heading to Roti John Titiwangsa, which serves theirs with generous amounts of eggs, cheese, cut-up sausages, tuna and shredded chicken.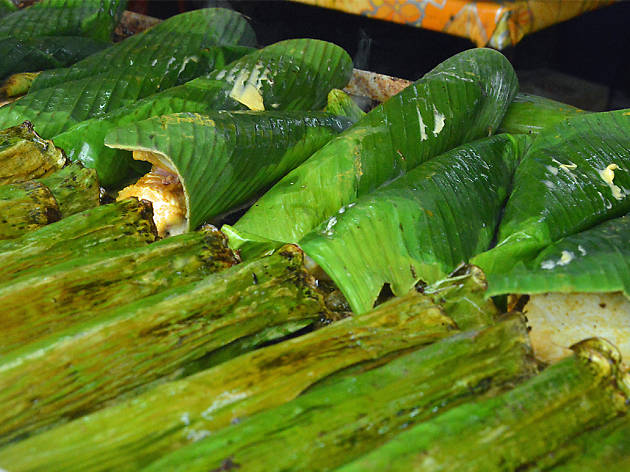 Photo: Tracy Celine
Mat Teh Ikan Bakar has been a mainstay of the Dato' Keramat bazaar for several years now, and remains as popular as always – it's not uncommon to see 30 to 40 fishes being grilled at any one time. Pick from a range of fresh fish including siakap, talapia, pari, cencaru and kembong, which are then marinated and wrapped with banana leaf before being grilled on a hot pan.
Photo: Bryan Ong
Having been around for over three decades, Pak Adi is no stranger to the folks of Dato' Keramat, who look forward to his rendang limpa (spleen rendang), ikan keli sambal and ayam percik every year. All you need to cook is a pot of rice and you're set to break fast with a feast.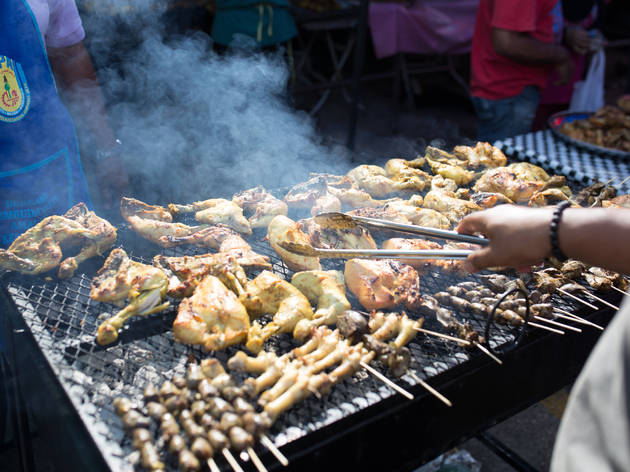 Photo: Bryan Ong
Every part of the chicken is used here (we repeat, every part). Grilled on top of a charcoal grill, the chicken's smoky, tender and flavourful taste makes it a good alternative to the usual ayam goreng or ayam rendang.
Photo: Bryan Ong
Akok is made with simple ingredients – eggs, coconut milk and palm sugar. These oval-shaped kuih come piping hot fresh off the brass grills and straight into takeaway packets of hungry customers. You can also get the bright green pandan akok here, which has an extra whiff of pandan.
Photo: Bryan Ong
Each piece of freshly-steamed putu piring at this stall melts in your mouth. The little kuih filled with palm sugar and topped with coconut shavings are a great way to buka and a delicious prelude to a full meal.
Photo: Bryan Ong
For a complete meal, the penyet stall here offers three options of protein – chicken, catfish and tilapia – alongside rice, tempeh, vegetables and sambal. We recommend getting the crispy and slightly salty tilapia.