Ramadhan bazaars: Kampung Sungai Penchala
What to get from the Kampung Sungai Penchala Ramadhan bazaar
Located on a parking lot parallel to the Penchala Link, this Ramadhan bazaar provides a great friendly and kampung atmosphere. While some of the food you'll find here are the usual favourites, there are also some unique dishes you won't be able to find anywhere else.
Cendol Mami
People tend to overlook desserts at the Ramadhan bazaar but luckily this stall doesn't. The sweet dessert (done very well here) always hits the spot, especially after a full day of fasting. Go for the cendol pulut to get more bang for your buck.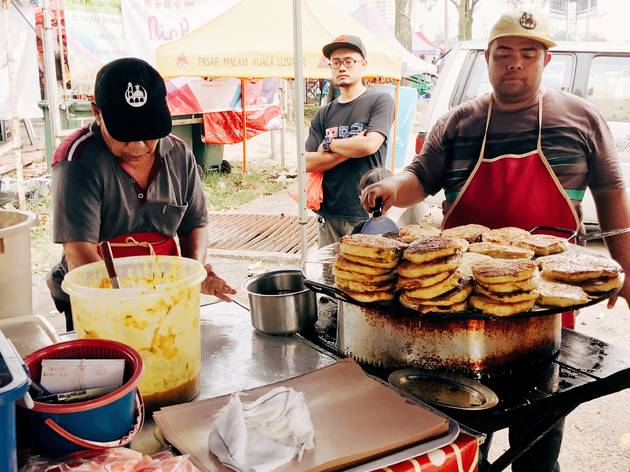 Murtabak Beratur
The name of the stall is self-explanatory, and you can see the queues that form here as soon as the stall opens. Filled to the brim with flavourful meat, the murtabak here may be small but it definitely packs a punch. Come early, join the queue, and bond with fellow murtabak fans.
Soup Stall
This stall is paradise for offal lovers – offering intestine, tongue, bone marrow and tripe among others to have in your soup. Don't worry if you're not the adventurous type, they also have other items on their menu such as bee hoon soup and mee soup.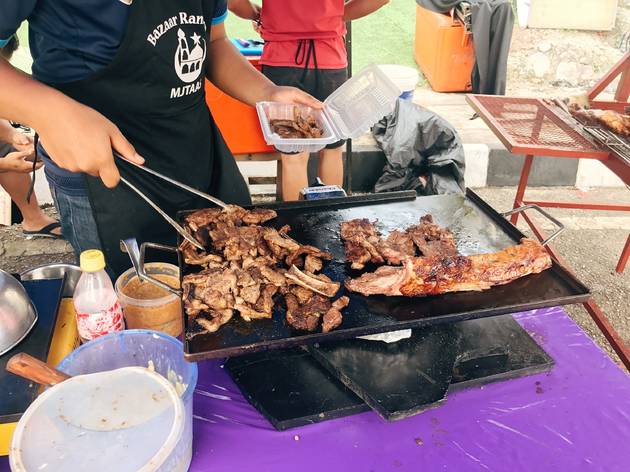 Kambing Bro
For the past few years we've seen grilled lamb stalls mushrooming at bazaars all over the city. But not many have the skills to pull off a great kambing bakar. We're lucky to find one here in Sungai Penchala that's grills a good lamb, and they don't skimp on their sauces too.
Kepak Ayam
You can smell these honeyed chicken wings from a mile away and we're happy to confirm that they taste just as good as they smell. Make sure you buy a few because they're quite addictive.