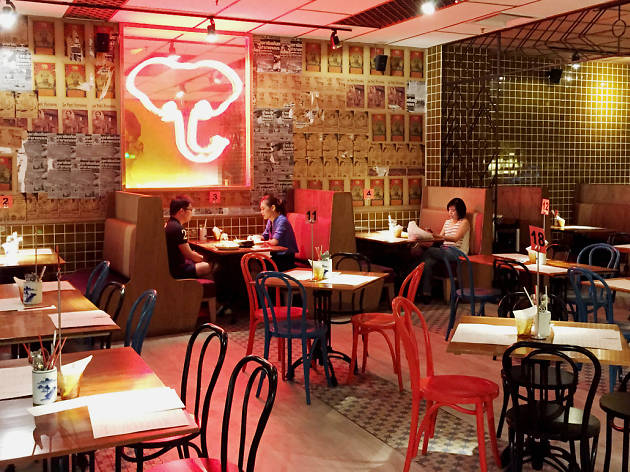 1/6
Photo: Lim Chee Wah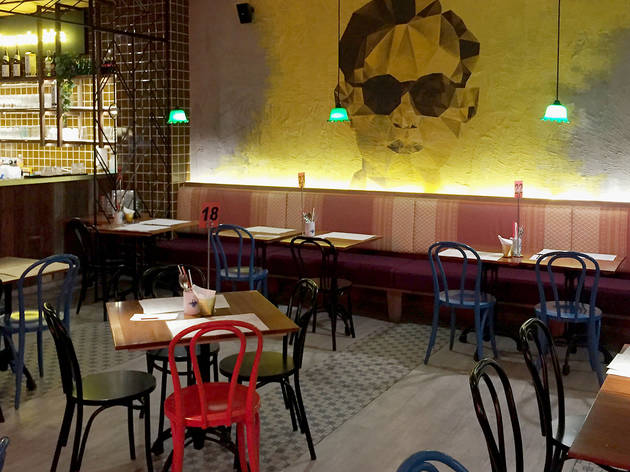 2/6
Photo: Lim Chee Wah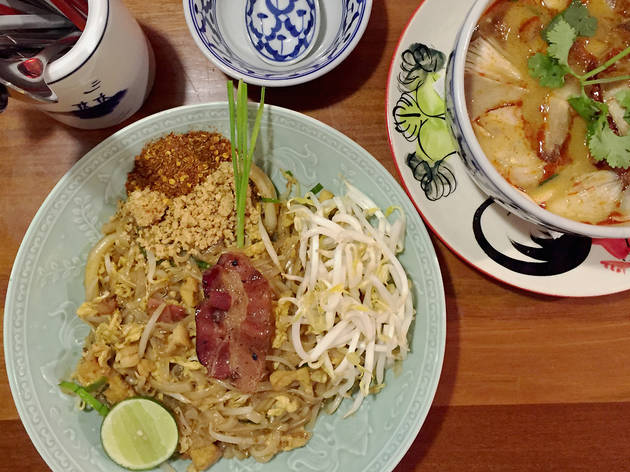 3/6
Photo: Lim Chee Wah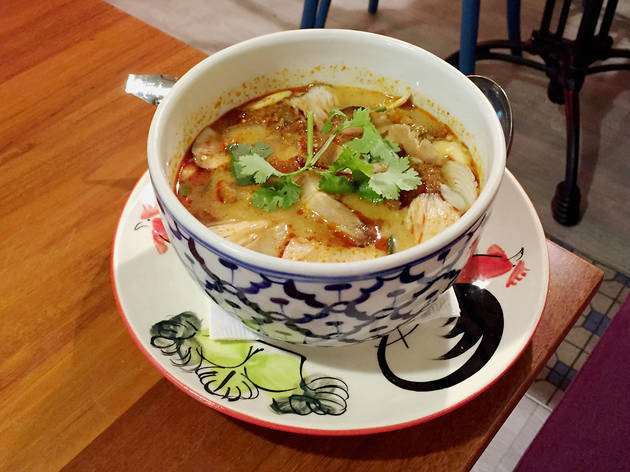 4/6
Photo: Lim Chee Wah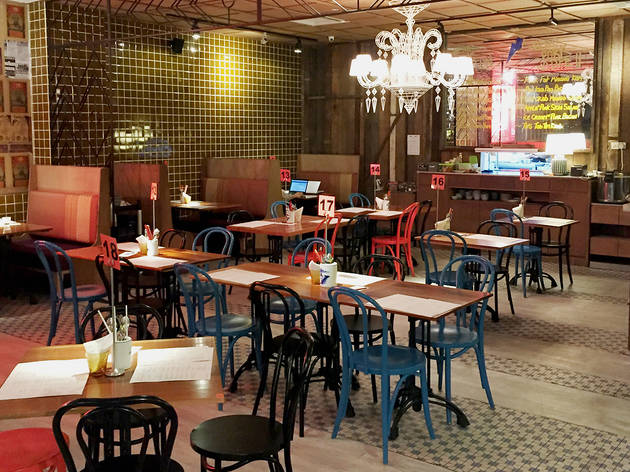 5/6
Photo: Lim Chee Wah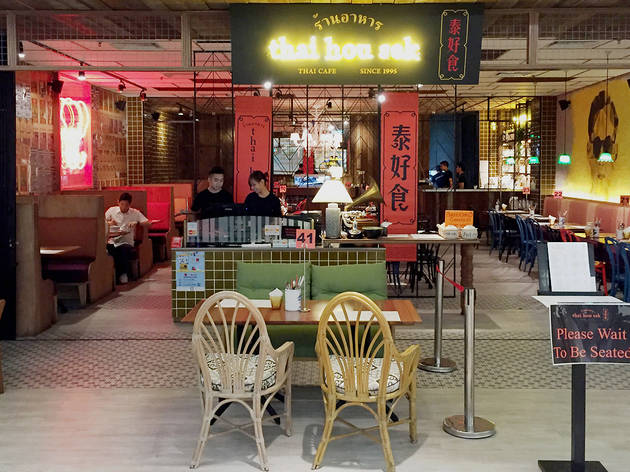 6/6
Photo: Lim Chee Wah
Time Out says
Everything about this casual Thai diner says 'fun'. For one, the name is punny; the word play in its name translates quite appropriately to mean 'too delicious' in Cantonese. The décor, bathed in a warm glow thanks to the neon elephant on the poster-covered feature wall, reminds us of Yaowarat, Bangkok's Chinatown district. Coupled with the glass chandelier and colourful café standard chairs, Thai Hou Sek has this kitschy-meets-cool vibe that we find amusing.
Thankfully, the food here is as punchy in flavour as the interior is showy. You'll notice one thing immediately – pork plays a big part in the menu, and they try to use it in any way they can. Tom yam with siu yuk (roast pork), pad Thai with bacon, mieang kam with pork lard crackles, green curry with pumpkin and pork shoulder, pineapple fried rice with bacon, chocolate ice cream topped with Baileys and bacon… you get the idea.
Thai food is known for their bold flavours where you get spicy, salty, sweet and sour all at once, and the food here delivers on that account. The menu is rather extensive, featuring all your favourite Thai dishes, ranging from barbecued meat, tom yam, som tam, fried rice and noodles to Thai red rubies, mango sticky rice and coconut ice cream. For drinks, there are beers along with a small selection of cocktails using Asian ingredients the likes of lemongrass, assam boi, lychee and longan.
Details