#TimeOutBreakfastClub: What KLites eat for breakfast
KLites tell us the story of their lives through a plate of nasi lemak, roti canai or a humble cup of kopi
We are what we eat. And nothing says more about us than what we have for our first meal of the day because it connects to memory, tradition, habit or even our job – it's indicative of our very own identity. Here, nine KLites tell the story of their lives through a plate of nasi lemak, roti canai or a humble cup of kopi.

Have your own breakfast photo to share? Take part in our #TimeOutBreakfastClub contest and you could win a champagne brunch for two worth RM730 and be featured here.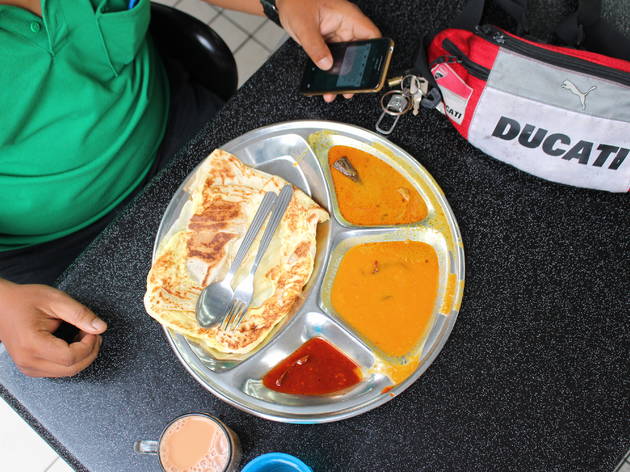 Imran, 38, Citylink courier
Breakfast at mamak stall off Lebuh Ampang: Roti telur, warm water, teh tarik.
'I have to do a delivery at Pos Malaysia, that's why I'm eating here today lah. Today only. This is my breakfast: warm water, teh tarik, usually nasi lemak, but today it's roti telur.'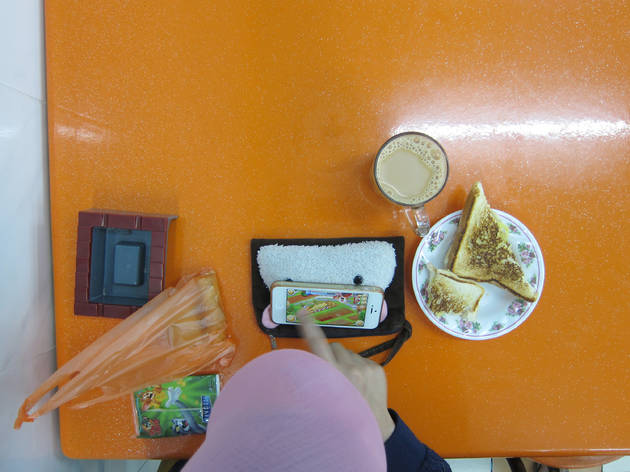 Sihar, 30, legal clerk
Breakfast at Restoran Hafila Maju, Megan Avenue 2: Roti telur, teh tarik.
'I like to play games on my phone and eat at the same time – it's less stressful that way.'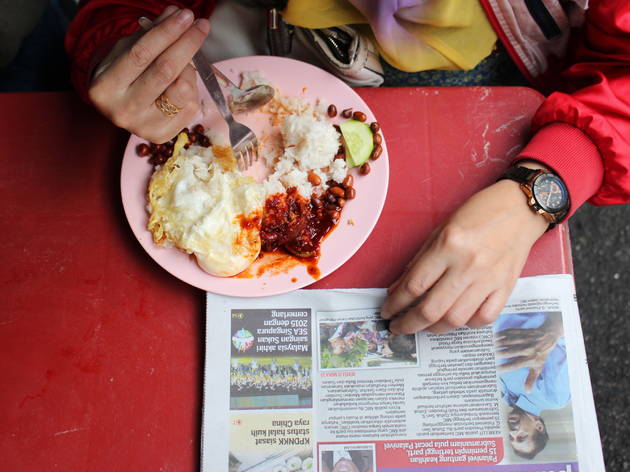 Zetty, 41, insurance agent
Breakfast at nasi lemak stall in an alley off Jalan Hang Lekiu: Nasi lemak with extra peanuts, Milo-o-tarik.
'I used to work at Yee Seng building. There, behind SEGi College. Now I work at Ampang. Sometimes my husband and I come here for breakfast.'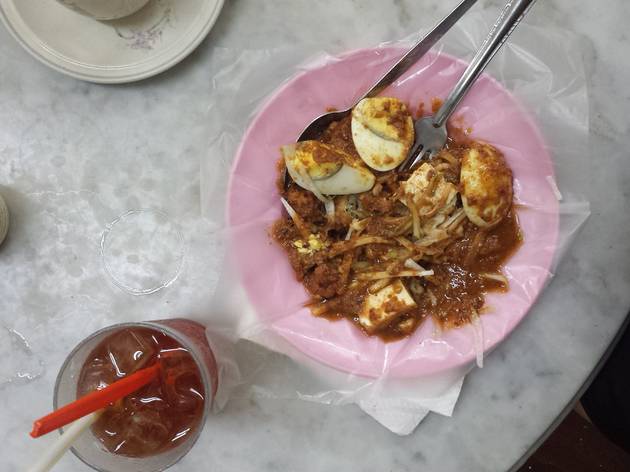 Karl, 27, prosecuting officer
Breakfast at Capital Café, Jalan TAR: Rojak, teh-o-ais.
'I used to work at a law firm nearby. We used to shop for law books and legal literature here. Jalan TAR seems like a place stuck in time.'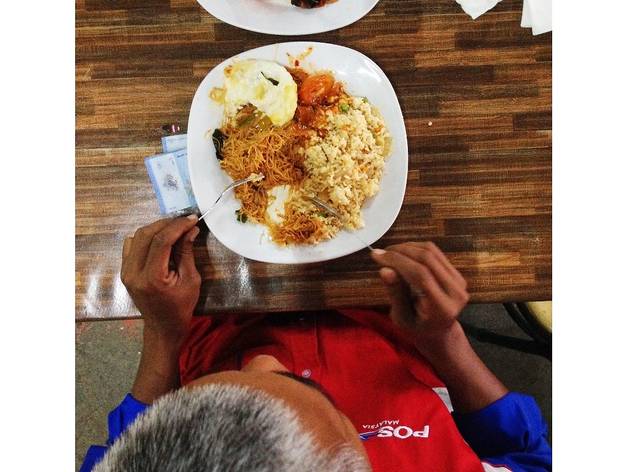 Zuhairi, 48, postman
Breakfast at Kak Fauziah, Jalan Mayang: Nasi campur, meehoon goreng.
'I just want to escape the morning jam. This stall is on my way to work. Kerja postman gaji tak banyak. I just want to eat something simple to last me until lunch.'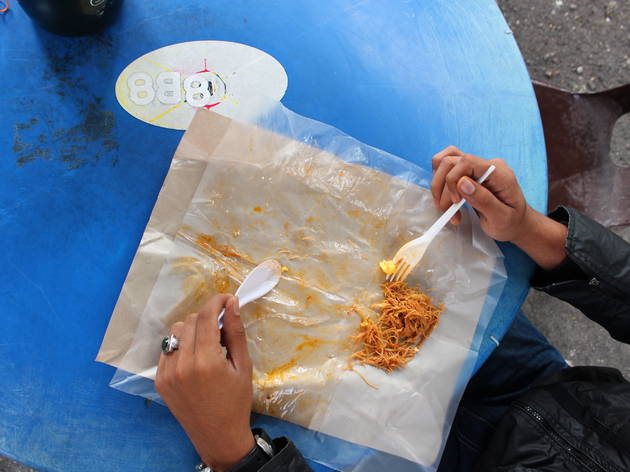 Zarul, 26, parking lot attendant
Breakfast at parking lot opposite Jakel: Meehoon siam with fried egg.
'I like to have something different every day for my breakfast. There's lots to eat around here lah. Sometimes nasi lemak, sometimes meehoon goreng, then sometimes mee goreng. Tukar-tukar lah.'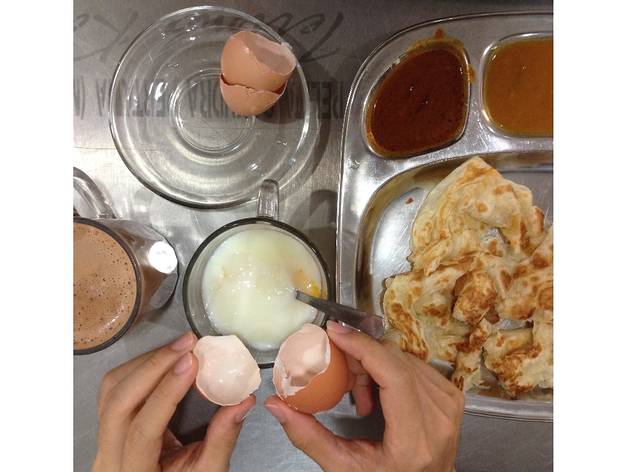 Ryan, 29, engineer
Breakfast at Nasi Kandar Pelita, Jalan Ampang: Roti canai, soft-boiled eggs, Milo kosong.
'There's nothing much to eat at this hour [7am] so the mamak stall is the best option. I usually go to the gym every morning but today is my cheat day.'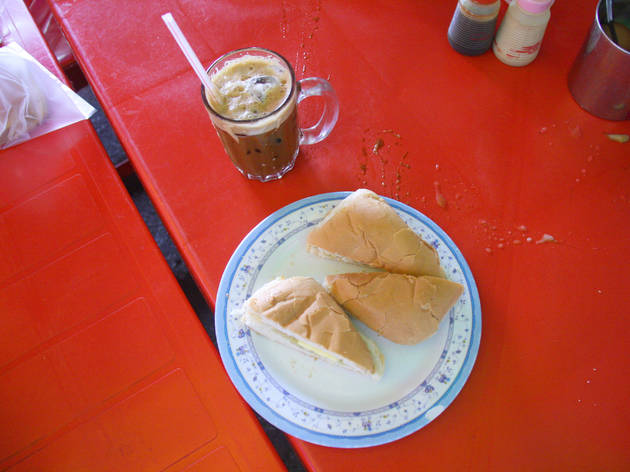 Lean, 55, businessman
Breakfast at Ah Weng Koh Hainan Tea at Imbi morning market: Hainanese iced coffee, toast with butter and kaya.
'The coffee is famous here. My family and I live in Pandan Indah, but we come here every now and then for the coffee. Have you had it?'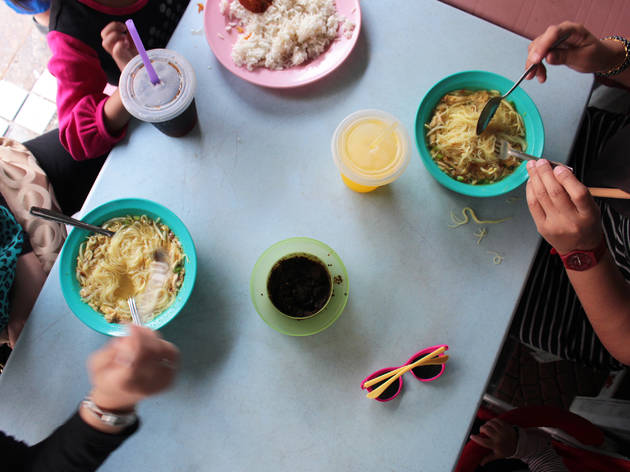 Marlinda, 38, engineer
Breakfast at Masjid India food court: Soup noodles, orange juice.
'I'm from Sarawak, I stay at a hotel nearby with my family. We're going back later today. This mee is good! Do you want to join us for breakfast?'
Contest
Breakfast is the best (and most important!) meal of the day, but if you find yourself skipping it, we now have a reason for you to get up early and eat. Welcome to #TimeOutBreakfastClub, where the only rule is to take a photo of your breakfast and post it to Instagram, Twitter or Facebook with the hashtags #TimeOutBreakfastClub and #TimeOutKL.