Toriden at Isetan The Japan Store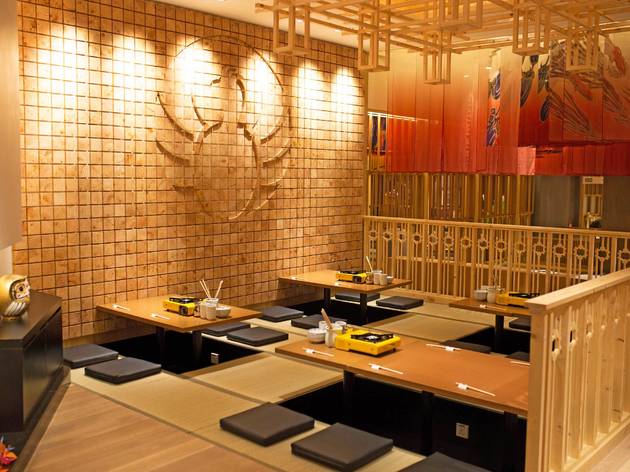 1/5
Photo: Bryan Ong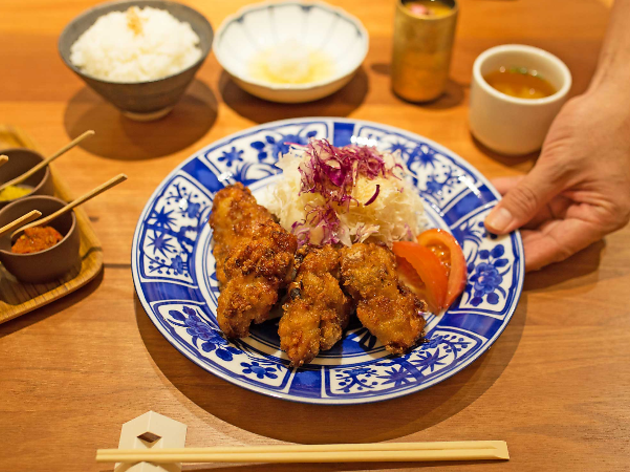 2/5
Photo: Bryan Ong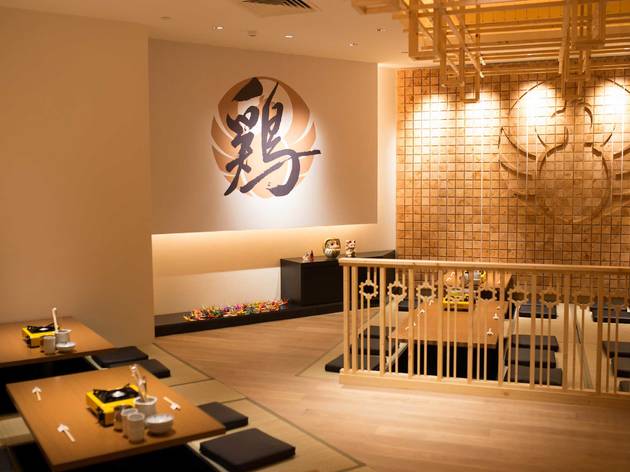 3/5
Photo: Bryan Ong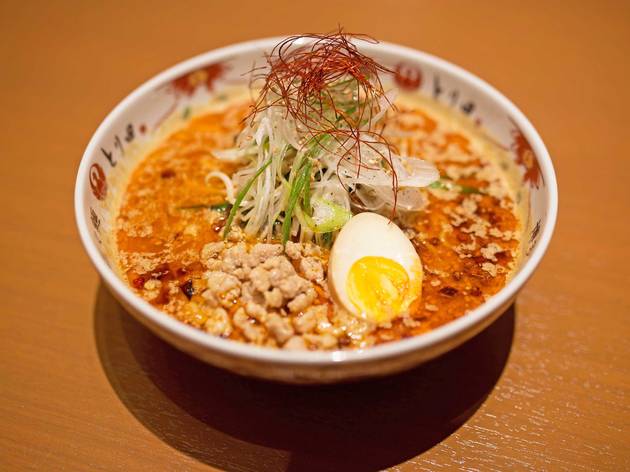 4/5
Photo: Bryan Ong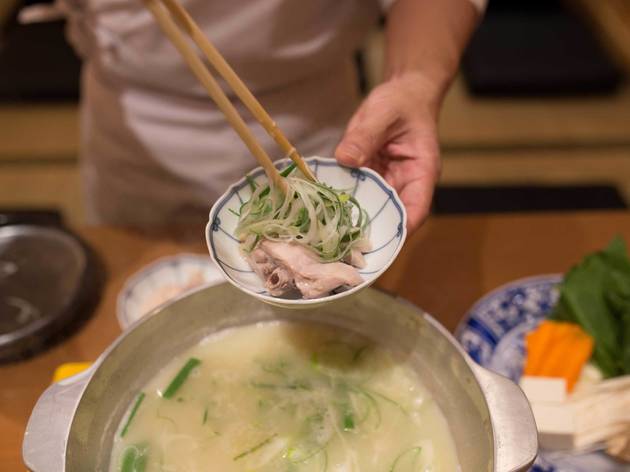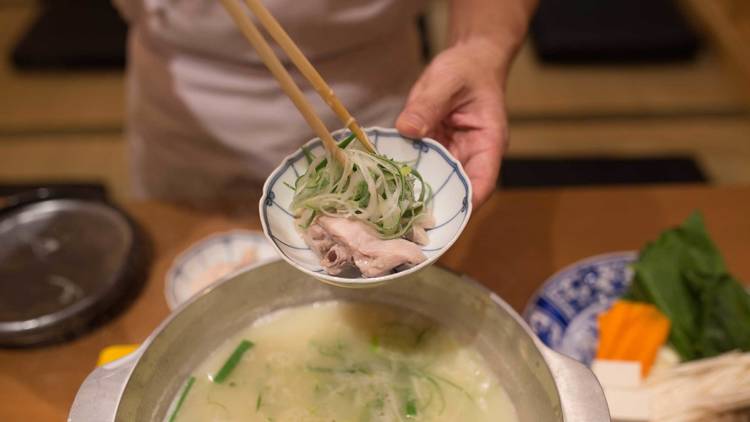 5/5
Photo: Bryan Ong
Trust the Japanese to create an entire cuisine centred around one ingredient – the chicken. Essentially a hot pot dish, this traditional food originates from Japan's Hakata region. To create 30kg of the rich and flavourful stock that forms the base of the hot pot, 30kg of farm fresh chicken were boiled for six hours.

There are four steps to enjoy this chicken hot pot, and the point is to appreciate the 'evolution' and the complexity of the soup as the meal progresses. First, sample the soup in its purest form. Then enjoy the chicken pieces with leek, drizzled with the bright and tangy ponzu vinegar. The chicken meatballs and seasonal vegetables go into the pot next to add more depth to the soup. And lastly with leftover soup, crack an egg and fold rice in to make porridge. Now this is comfort food for the soul.

But if you just want a quick meal over lunch, get the Toriden-style fried chicken set or the special chicken Tantan-men. The latter uses the aforementioned chicken stock and builds it up with sesame seeds and Japanese sansho pepper plus four kinds of chillies – definitely a noodle dish for the spicy fiend.
Venue name:
Toriden at Isetan The Japan Store
Contact:
Address:
4th Floor The Table
Lot 10
50 Jalan Sultan Ismail
Kuala Lumpur
50250

Opening hours:
Mon-Tue, Thu-Sun, 11am-3pm, 6pm-11pm