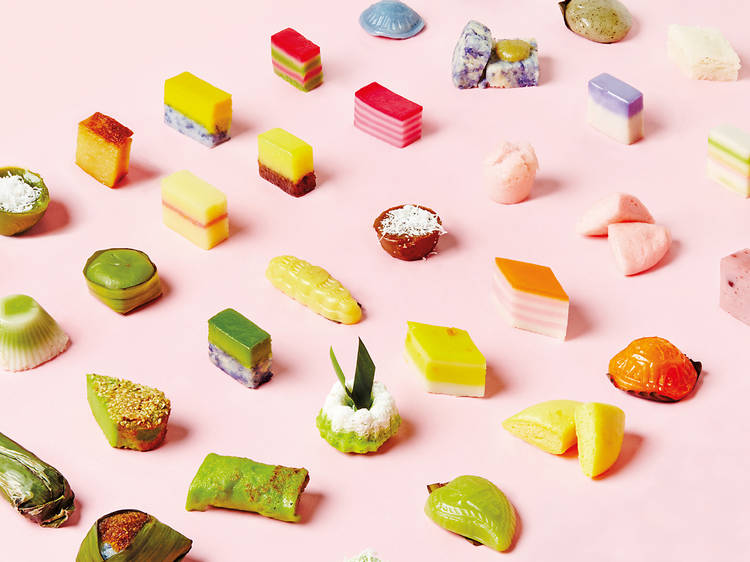 Photo: Blink Studio; styling by: Joyce Koh
Colourful, sweet (or savoury), usually steamed (sometimes baked), the aesthetically pleasing dessert is the pride and joy of Malaysia's culinary landscape. While we know kuih got its name from the Hokkien character 粿 (pronounced 'kway'), where and how it originated is a bit more vague. Recipes have been passed down by Peranakan and Malay womenfolk through the generations, picking up influences here and there from all cultures, culminating into the desserts we all know and love.
An essential in Malaysian celebrations (weddings, kenduri, a baby's full moon, etc), the bite-sized kuih has become part of our everyday life. Read on for the types of Nyonya and Malay kuih you can find in KL.