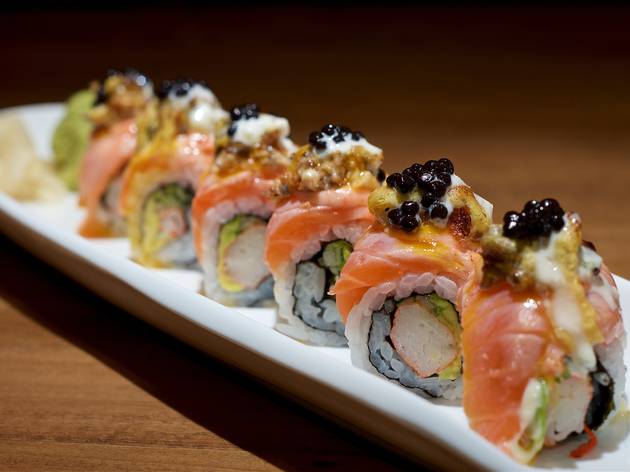 1/4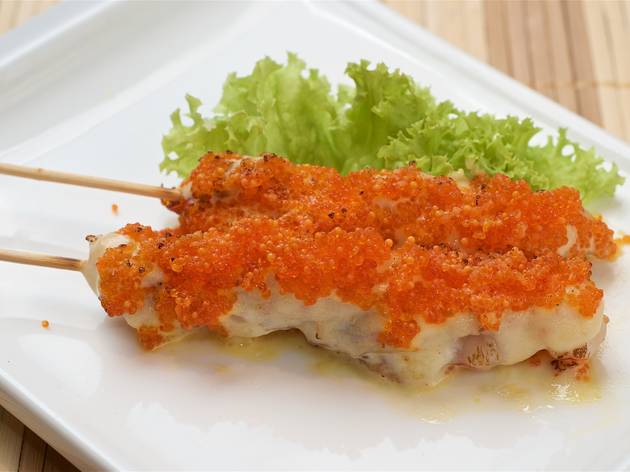 2/4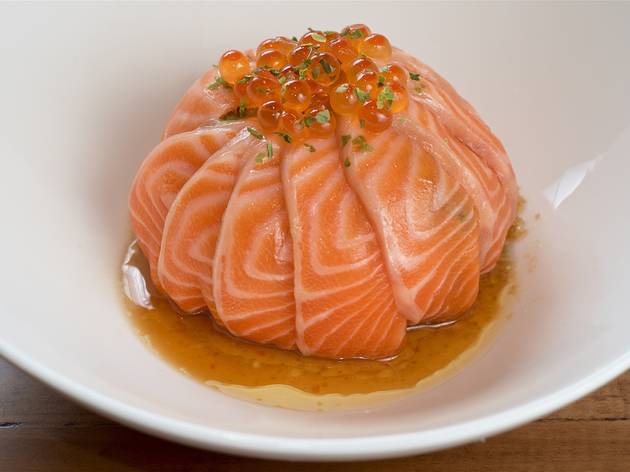 3/4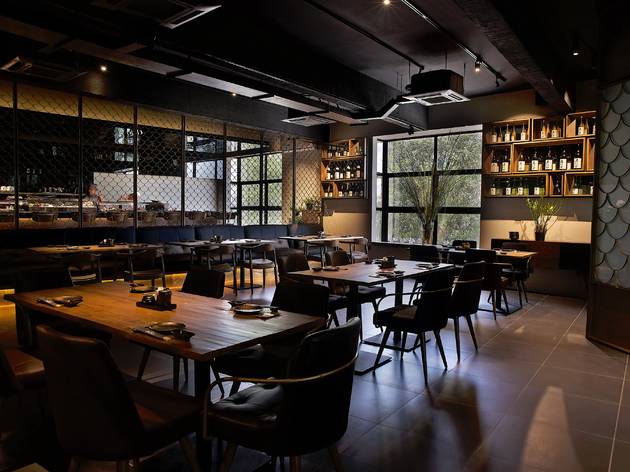 4/4
Time Out says
Uroko has a bit of everything. It's a party box of choices – nigiri and maki rolls, sashimi platters, noodles, tempura, yakitori, nabe and donburi, all packed into a massive hardbound menu that requires ample table space to flip through and about 15 minutes to grasp from cover to cover. So far, it's not unlike Sushi Zanmai, but an affluent man's version, if you will.
Commonly, a large menu can come across as unfocused or lacking of speciality dishes, but Uroko turns out to be an exception. Case in point: the salmon ball salad (RM22). Salmon sashimi slices finished with salmon roe are draped around a zesty, crunchy mound of watercress. It's all the things a salad wants to be – bright, sprightly and textural.
Many of the entries at Uroko are similarly exciting and sometimes, original. While it may be tempting to opt for a sushi moriawase, it's far more rewarding to try the more out-of-the-box rolls swathed in flavoured mayo, roe and badassery. For instance, the Uroko Maki (RM38) is a glitzy display of salmon, crab sticks, avocado, mentaiko and caviar – it's about as much as fun as you can have in Seksyen 17.
Look out for the page in the menu titled 'Chef's Specialities' where most of the restaurant's playful items reside. As its name suggests, the baked oyster with cod roe and cheese (RM12) does no wrong. The prawn stick (RM24) – marked as a recommended dish – is skewered prawns slathered in a mysterious creamy, enigmatic garlic sauce and liberally topped with cod roe. The prawns are merely a vehicle for the sauce and roe, both which alluringly drip down the sides of the prawn.
You may scoff at seafood covered in cheese and sauce and roe but indeed, this is where Uroko's strength lies. It has an unironic ability to not take itself too seriously coupled with a generous willingness to put cili padi in a spicy maki roll. Uroko's friskiness allows it to fall in the rare category of restaurants that holds deliciousness over prestige.
But of course, if you absolutely must feed your conscience, the classics are executed decently. The yakitori rolls – specifically the gizzard (RM3) and chicken thigh (RM4) – come moist and well-cooked, the chicken rice bowl with egg and sweet sauce (RM20) is the reassuringly tasty, and the salt-grilled mackerel arrives with crisp, dry skin and suitably oily flesh (RM20). Don't make the mistake of skipping the wonderfully potent sesame ice cream (RM8) at dessert.
Might I add that Uroko is a good-looking space, donned with scaly patterns and an elegant bronze palette. It's the kind of setting for if your friends ever ask 'Eh you know any nice place in PJ for birthday dinner ah?' Point them in Uroko's direction and watch your brownie points double.
Details
Address:
22A-1 Jalan 17/54
Petaling Jaya
46400

Contact:
Opening hours:
Daily, 11.30am-2.30pm; 5.30pm-10.30pm
Best selling Time Out Offers