Heads up! We're working hard to be accurate – but these are unusual times, so please always check before heading out.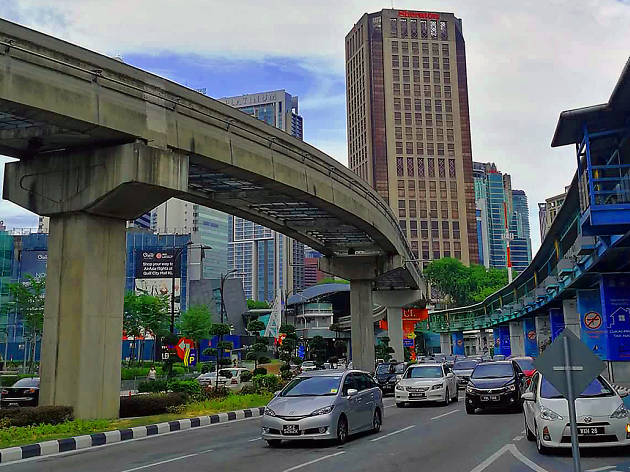 Best bits of KL: Chow Kit
With its charm and vibrant mix of inhabitants, this historic part of KL offers lots to do, eat and see
'Chow Kit Road, di tengah bandaraya orang merata-rata. Dari segala bangsa tua atau muda. Ada yang berkereta ada yang jalan saja. Ada yang cuci mata,' – the opening verse to the hit song 'Chow Kit Road'; despite being penned by Sudirman Arshad in the '80s the lyrics still ring true till this day.
Named after Loke Chow Kit, a miner municipal councillor and public official, the Chow Kit area encompasses a relatively large chunk of KL from Jalan Putra to Jalan Dang Wangi. Parts of the neighbourhood are currently going through a facelift – Jalan Tuanku Abdul Rahman and Jalan Putra are developing at rapid speeds with a Monorail station, multi-storey hotels and high-end residences like the Regalia Residence – while sections along Jalan Haji Hussein and Jalan Sri Amar are bits of Chow Kit that seem to be stuck in a time long past.
With a town this busy, you're bound to find a vibrant mix of characters which lend to Chow Kit's chaotic charm. Jalan Tuanku Abdul Rahman is where pedestrians trudge along looking for bargain goods from the many stalls and shops thanks to the famous Chow Kit Market and nearby shops; The Row at Jalan Doraisamy draws in a more affluent crowd with its cool cafés, restaurants and shops; and along Jalan Putra you'll find shoplots and office spaces which breed a nasty traffic during peak hours.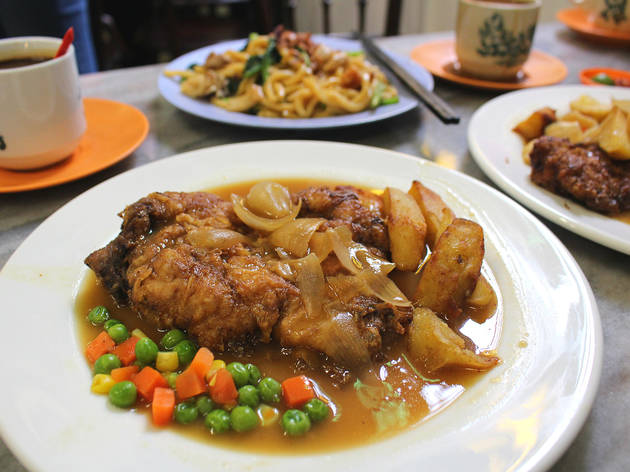 Photo: Joyce Koh
Practically an institution, Yut Kee is where you want to go to get good old nostalgic favourites like chicken chop and Hailam mee. However, do prepare to wait as the highly-popular restaurant draws in massive crowds at any given time.
If you can't bear the wait, head over to Tao Xiang (2 Jalan Tiong Nam 5, 019 366 1540) for a steaming bowl of fish head noodles. Each order is cooked individually in a clay pot with loads of ingredients – think thick rice noodles, tender deep-fried fish, yam, tofu, tomatoes and more. If you order portions for two (which can easily feed four), it'll only set you back RM18.
Mohd Yaseem Nasi Kandar serves a wide variety of lauk which are cooked fresh throughout its 24-hour operation hours. This is thanks to the horde of customers that come here, especially during dinner; so expect to see the queue at the counter spill onto the sidewalks.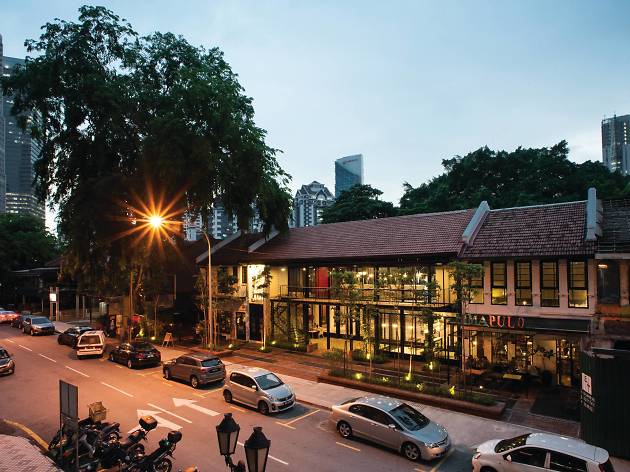 The Row (50 Jalan Doraisamy, 03 2694 6462) takes up 22 1940s shophouses on Jalan Doraisamy, most of which now house cafés, restaurants, shops, a co-working space and an event space. Chill out with coffee at Common Grind and League of Captains, or have a Nyonya meal at Limapulo: Baba Can Cook. You can also catch a gig at Timbre or do some shopping at Peter Hoe Evolution & Beyond.
Spruce up your home with some with some handmade rattan furniture at Rattan Art Enterprise (343 Jalan Tuanku Abdul Rahman, 012 379 5201). You can find all sorts of items here such as baskets, chairs, windchimes, rattan canes and more.
Visit the Gurdwara Tatt Khalsa Sikh temple (24 Jalan Raja Alang, 03 2692 2215), the largest Sikh temple in Southeast Asia. Taking up 1.5 acres of land, the building with its majestic stature is a spiritual home to some 75,000 Sikhs residing in KL. Note that you'll have to wear a head covering before entering the temple.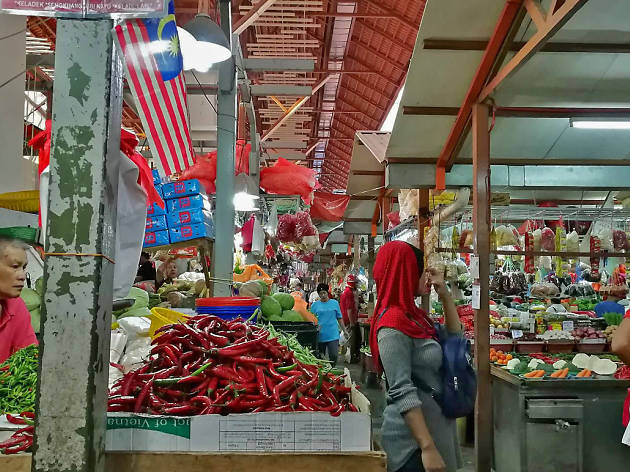 Photo: Victor Ng
If you could only do one thing...
Wake up early and do some shopping at Chow Kit Market, known as the largest wet market in KL. Essentially a maze of vendors peddling all sorts of produce, Chow Kit Market is always lively and full of vibrant colours and characters. Since you're there, you might as well head to Bazaar Baru Chow Kit (484 Jalan Tuanku Abdul Rahman) too, which is only a few blocks away. On Sunday mornings, the bazaar lights up with chatter, music and the yells of vendors promoting their wares.
After Chow Kit, visit Jalan Besar in Salak South
alan Besar, the main street abutting the LRT station, is populated by old-timers who live in close contact with disparate parts of the past.