Guide to women's rights in KL
Legal protection, useful helplines, and NGOs in the country that protect women's welfare
Know your rights with our guide to free legal aid and services, NGOs and charities that improve women's welfare, community clinics, HIV screenings, shelters, as well as useful helplines.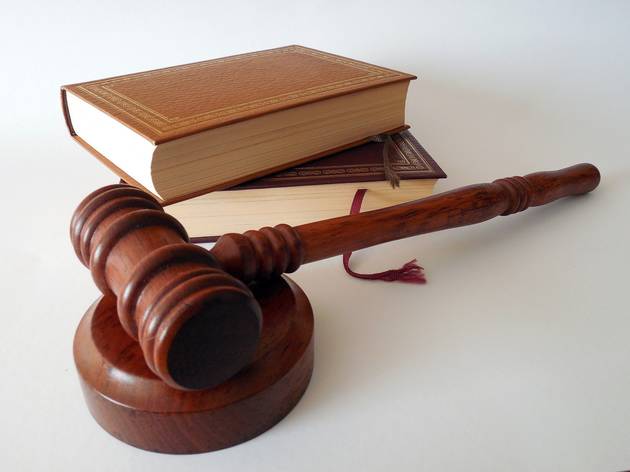 Free legal aid and services
1. Sisters in Islam's TeleNisa provides free legal advice and services to women – as well as men – on their legal rights pertaining to the Islamic Family Law Act 1984 and the Syariah Criminal Offences Act 1997.
4 Jalan 11/8E, PJ (03 7960 8802). Tue-Thu, 10am-5pm.

2. AWAM's Telenita Helpline offers free counselling and legal aid to women in crisis as well as anyone suffering from gender-based violence, such as domestic violence, rape and sexual assault and harassment.
AWAM Centre, 85 Jalan 21/1, PJ (03 7877 0224). Helpline and service centre available on Mon-Fri, 10am-4.30pm. Face-to-face appointments available on Saturdays.

3. Founded by the Malaysian Bar Council and funded by its lawyers, the Bar Council Legal Aid Centres provide free legal advice and representation to those in need.
Kuala Lumpur Legal Aid Centre, Level 2, Wisma Hang Sam, 1, Jalan Hang Lekir, KL (03 2072 2050).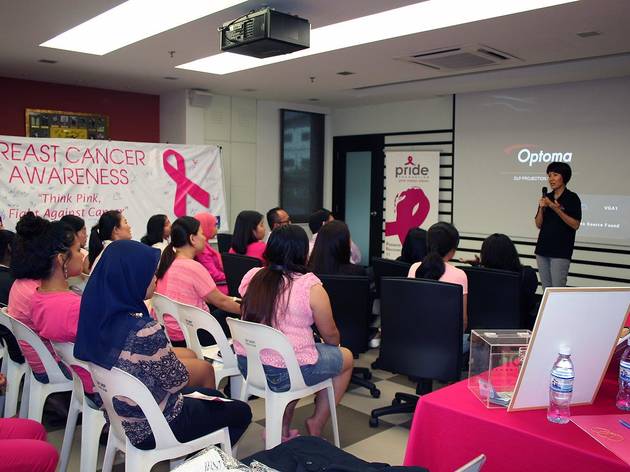 NGOs and charities that improve women's welfare
For advancing women's rights…
Persatuan Kesedaran Komuniti Selangor (EMPOWER)
After the 2004 Indian Ocean tsunami, many flood victims – especially women – weren't compensated for their economic losses. A group of activists (now known as EMPOWER) saw the need to address issues of inequality and discrimination among marginalised women in the country, and they've been working with numerous organisations such as Suara Rakyat Malaysia (SUARAM), Forum-Asia, the Solidarity for Asian Peoples' Advocacy (SAPA), as well as the Asia Pacific Forum on Women, Law and Development (APWLD) to facilitate change. Currently, EMPOWER champions feminism and human rights by training government agencies and local councils on gender, offering talks on women's leadership, and advocating for women's political participation at the local, national and regional levels.
13 Lorong 4/48E, PJ (03 7784 4977).

For breast cancer awareness…
PRIDE Foundation (Pink Ribbon Deeds)
While malls and shops vie for your generosity come breast cancer awareness month, choose to give back to the society through PRIDE instead, which not only educates the public through exhibitions, talks and workshops, but also improves access to breast cancer treatments. Don't feel bad if you can't write a big check; volunteer your time and skills at their events, or share your experience as a breast cancer survivor to enlighten the public.
23 Lorong Tanjung 5/4D, off Jalan Gasing, PJ (03 7960 0366).


For HIV counselling and rehabilitation…
Pertubuhan Wanita dan Kesihatan, Kuala Lumpur (WAKE)
Stigma and discrimination towards HIV patients in the country are still widespread but WAKE is determined to change all that by reaching out to sex workers through counselling and rehabilitation. Their outreach activities are operated out of the WAKE Outreach Centre (WOC) in Klang, educating women, transsexuals and female drug users about HIV/AIDS. The NGO has also established shelters to assist people living with HIV (abandoned children, homeless women and transsexuals), providing them with basic needs and follow-up visits to hospitals.
22-5-1, Block F, Jalan Semarak Api 3, Off Jalan Gombak, Diamond Square Commercial Centre (03 4024 6861).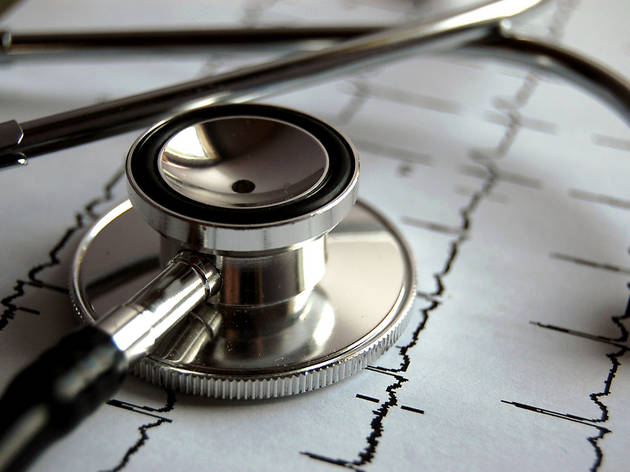 Community clinics, HIV screenings and shelters
Klinik Bangsar South
You can get an STD check at just about any good hospital, but not all of them are done anonymously. Klinik Bangsar South assures privacy and confidentiality, specialising in a comprehensive range of STD screening tests, Hepatitis B tests, Herpes Simplex tests as well as Human papillomavirus (HPV) vaccinations. The clinic is run by doctors with a combined 40 years of clinical experience in GP and STD fields.
1-8 ground floor, CENTRIO, Jalan Pantai Murni, Pantai Hillpark, Bangsar South, KL (03 2241 9410). Mon-Fri, 10am-1pm; 3pm-8pm. No appointment needed.

IMU Community Centre
Affordable healthcare services are now available at Plaza Salak Park as IMU Community Centre – a flagship community project under International Medical University (IMU) – offers basic services like chiropractic, traditional Chinese treatments, nutritional and dietary counselling as well as dental checks. Patients can choose to be treated by registered professionals or a final year student in training at a nominal fee. Always find acupuncture, tuina and cupping daunting? Here's your chance to try them without the scrutiny of a strict, traditional Chinese sifu.
Level 2, Spark, Plaza Salak Park, Jalan 1/125e (03 9054 5858). Mon-Sat, 11am-8pm.

Sentul Free Clinic of HOPE
The free clinic has provided medical consultations to nearly 60,000 underprivileged or low-income patients since its inception in year 2000. The first community initiative under the auspices of HOPE WorldWide Malaysia relies on volunteer doctors who attend to an average of 20 patients per day. The clinic doesn't offer any health screening (they're still hoping for people to donate proper screening equipment), but basic treatment and medication are gratis.
101A, first floor, Jalan Sentul (03 4045 4637). Tue, Thu and Sat (second and fourth of the month), 10am-5pm.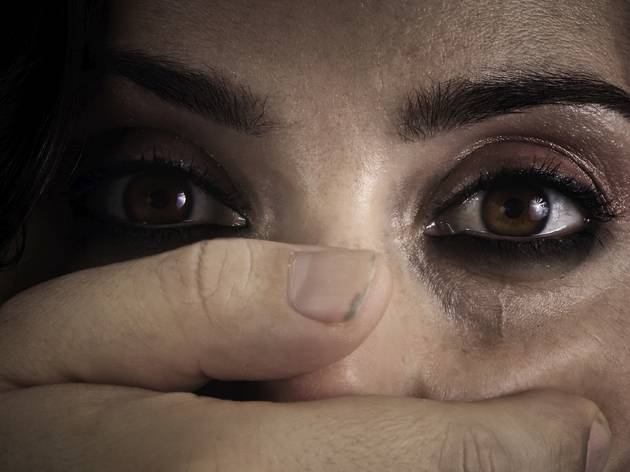 Know your rights
1. A victim of domestic violence may seek an interim protection order by the police under Section 4 of the Domestic Violence Act 1994, which provides for legal protection that prohibits the abuser from further acts of violence towards the spouse, children or members of the family pending police investigation.

2. Even if there's no ongoing divorce or separation case, a mother can apply to the court for custody of her children. In most cases, the court awards custody to the mother, especially for children below the age of seven years old as per the Law Reform (Marriage and Divorce) Act 1976.

3. While marital rape remains uncriminalised in Malaysia, a husband can be charged under Section 375A of the Penal Code for causing fear of death or hurt to his wife to solicit sex and, upon conviction, can be sentenced to jail for up to five years.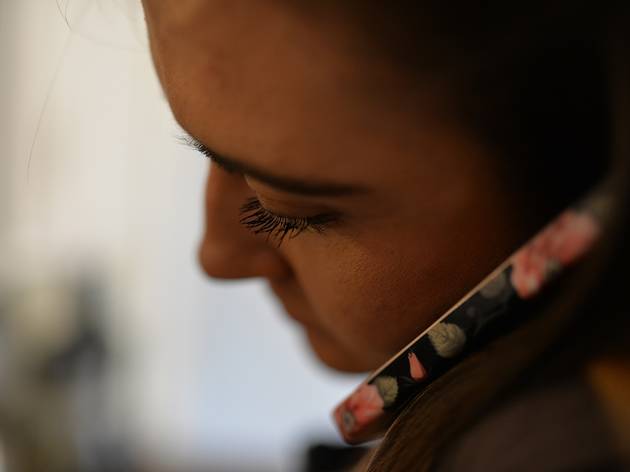 Useful helplines
AMANITA
AMANITA provides special consultations for women who have undergone surgeries such as cancer treatments and cosmetic surgery to find the right undergarment fitting. These include bras, headwear such as bandanas and hats, wigs, swimwear and shapewear.
Lot 106, First floor, The Ampwalk, 218 Jalan Ampang, KL (03 2162 8215).

All Women's Action Society (AWAM)
For women who are caught in situations such as rape, sexual harassment and domestic violence, AWAM provides telephone and face-to-face counselling and legal aid that's free and confidential.
85 Jalan 21/1, Sea Park, PJ (03 7877 0224). Mon-Fri, 10am-4.30pm

Federation of Reproductive Health Associations, Malaysia (FRHAM)
The Federation of Reproductive Health Associations Malaysia assists women and families when it comes to family planning and exercising their rights when it comes to sexual and reproductive health services.
81-B Jalan SS15/5A, Subang Jaya (03 5633 7514/7516/7528/). Mon-Fri, 8am-5pm.

Malaysian Mental Health Association (MMHA)
The Malaysian Mental Health Association (MMHA) runs rehabilitation programmes for those suffering with mental illness to help them reintegrate into society. Their Family Support service will also provide information to help the family understand the situation and they'll also send a Family Support member to visit if required.
8 Jalan 4/33 off Jalan Othman, PJ (03 7782 5499). Mon-Fri, 9am-5pm.

Stroke Hotline
Ara Damansara Medical Centre has announced Malaysia's first stroke hotline that provides advice and help to patients and their caregivers 24 hours, seven days a week. Those who make a call will also receive specialised care the moment they arrive at the hospital.
Lot 2, Jalan Lapangan Terbang Subang, Seksyen U2, Shah Alam (Hotline: 019 217 9442; Emergency department: 03 7839 9210).

Teksi Percuma Untuk Bersalin
The Kuala Lumpur Taxi Drivers Association has introduced a free taxi service for women in labour from the low-income group. This service works round the clock and there are 50 drivers registered to send the women to the nearest government hospital within the city.
012 695 7864 (Muthu).

The Battery Shop
For when your car breaks down, The Battery Shop will come to your aid within 60 minutes with a new battery. As there are ten different sizes for the batteries, the price ranges from RM180 to RM570. Once they diagnose the problem, they will either change your battery or jumpstart your car for RM50 on the spot. In the near future, The Battery Shop will include towing services and spare tyre replacements.
(1800 1800 10). Daily, 6am-11pm.

Women's Aid Organisation (WAO)
Victims of domestic abuse and those in crisis can call the hotline and speak to one of their counsellors, who will also advise on basic legal aid. The organisation has also created an SMS helpline for those who would rather text instead.
Helpline: 03 7956 3488/ SMS TINA at 018 988 8058/Talian Nur: 15999. Mon-Sat, 9am-5pm (office hours).
KL for women
Stay active and empowered with this guide to the best self-defence classes, female-friendly gyms, women's welfare NGOs, and more. But don't stop at that. Arm yourself with useful knowledge on laws and women's rights – they will come in handy.
Read more