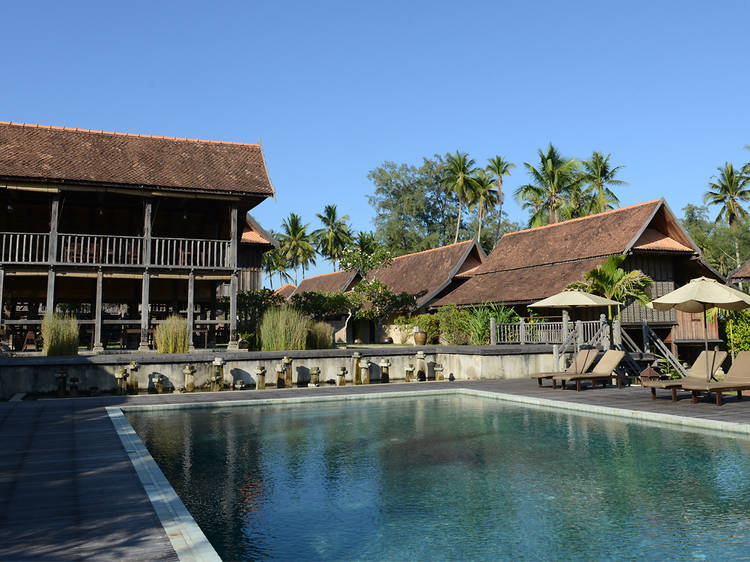 Terrapuri Heritage Village (Setiu, Terengganu)
More a heritage village than a luxury hotel, Terrapuri – meaning 'the land of palaces' – is a resort and conservation project consisting of 20 restored antique Malay houses made without a single nail (all between 100 and 250 years old). Located by the lesser known Pantai Penarik beach in Terengganu, Terrapuri offers tours to a turtle sanctuary, visits to the Setiu fishing village, diving trips, firefly tours and more.
Kampung Mangkuk, Penarik, Setiu, Terengganu (09 624 5020/terrapuri.com). From RM529 per night.