11 really rare photos of the Barbican being built
Concrete, polo-neck jumpers and even more concrete - check out these rarely seen photos of the Barbican's construction site in the late '70s
Love it or hate it, the Barbican isn't going anywhere – and not just because it's made of whopping great tonnes of hefty, Grade II-listed concrete. Opened by the Queen in 1982, the Barbican complex took over a decade to build and was declared 'one of the modern wonders of the world' by her majesty. Recently, and unexpectedly, the Barbican came into possession of over 1,400 photographs of the final stages of its construction. Rarely seen images of the Brutalist beauty being bashed together are now part of the Barbican's 'Building the Brutal' series. Take a look at some of our favourites below, featuring trees being craned across the conservatory, construction workers dangling in the concert hall and those famously textured walls being painstakingly sculpted, almost unbelievably, by a man with a drill.
When you're done, check out our pick of the Barbican's greatest hits or find photography in London on at the moment.
1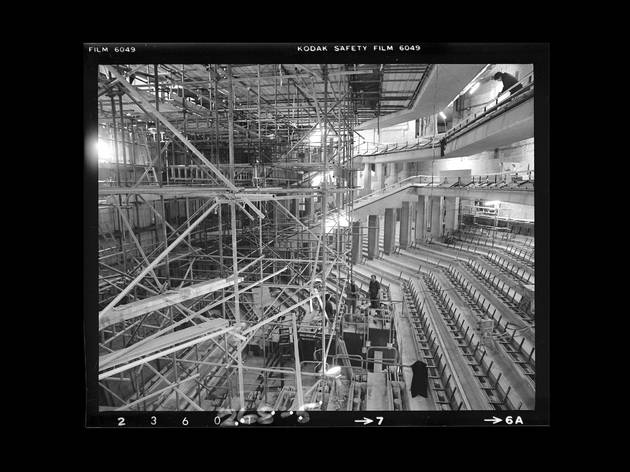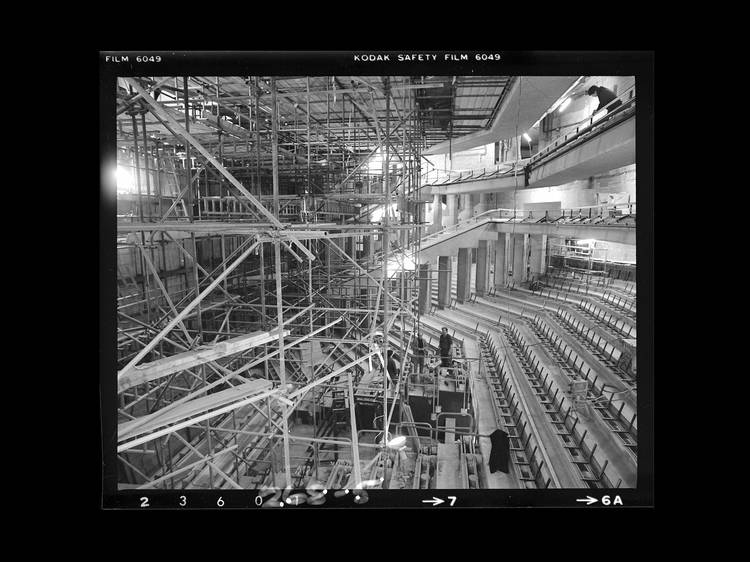 © Peter Bloomfield
A view from across the theatre of a scaffolding-filled stage (Nov 1979)
2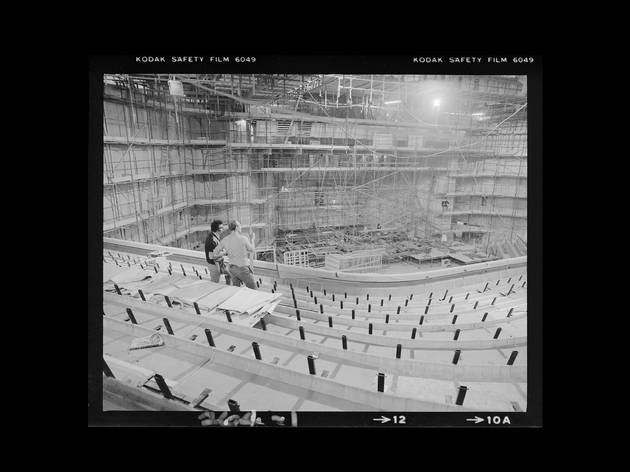 Workmen survey the hall from the stalls (Nov 1979)
3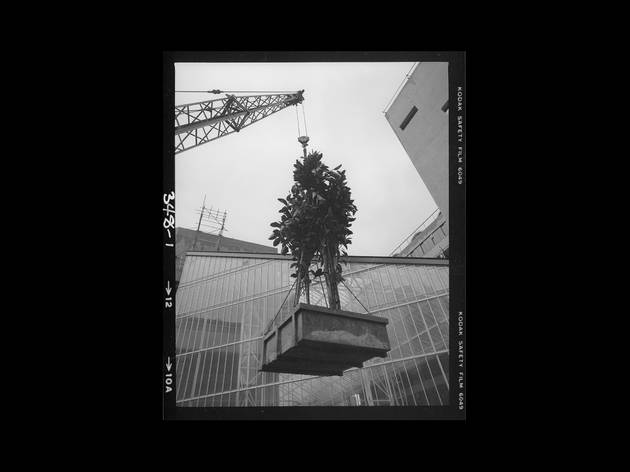 A tree is lifted by crane through the conservatory roof (March 1980)
4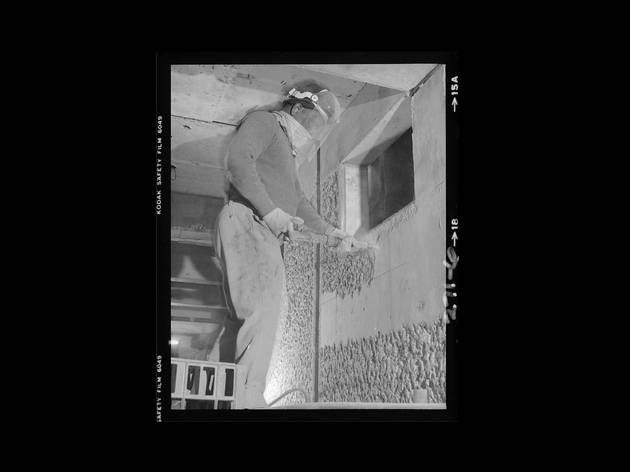 A construction worker hand-drills the textured effect on the foyer walls (Nov 1979)
5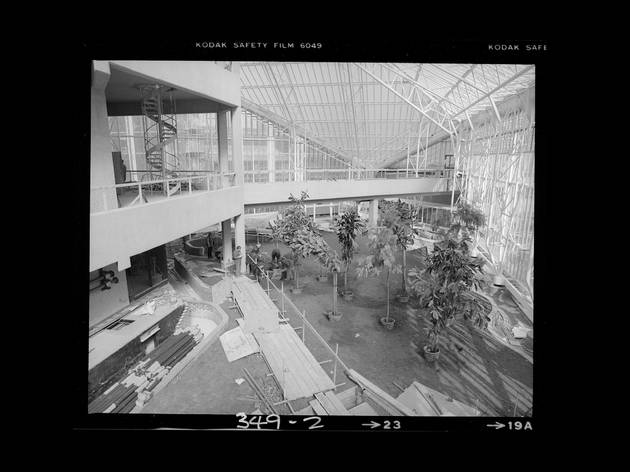 © Peter Bloomfield
Planting begins to take place in the conservatory (March 1980)
6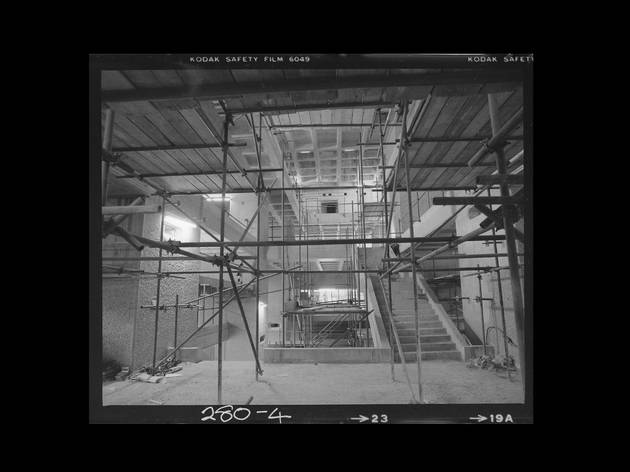 A view of the emerging staircases in the foyers (Nov 1979)
7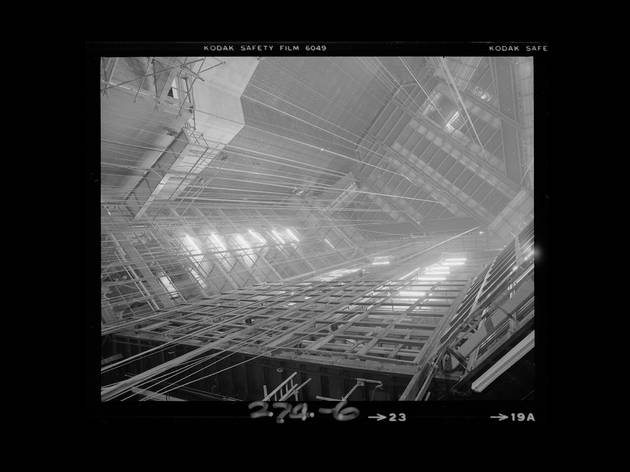 Looking up towards the top of the flytower from the theatre stage (Nov 1979)
8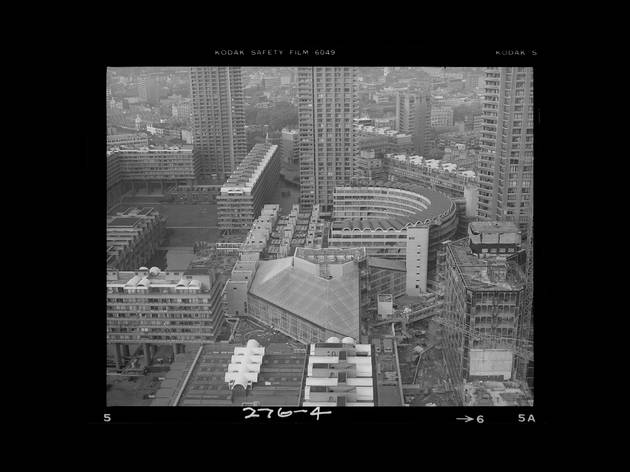 © Peter Bloomfield
A view from above of the three Barbican towers and the emerging arts centre (Nov 1979)
9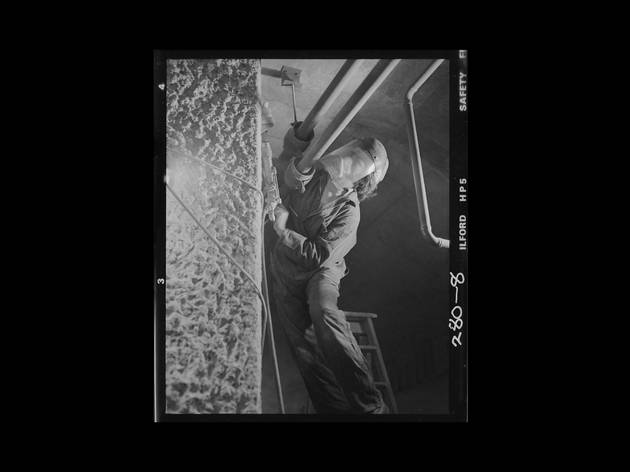 More concrete is hand-drilled to create the textured effect (Nov 1979)
10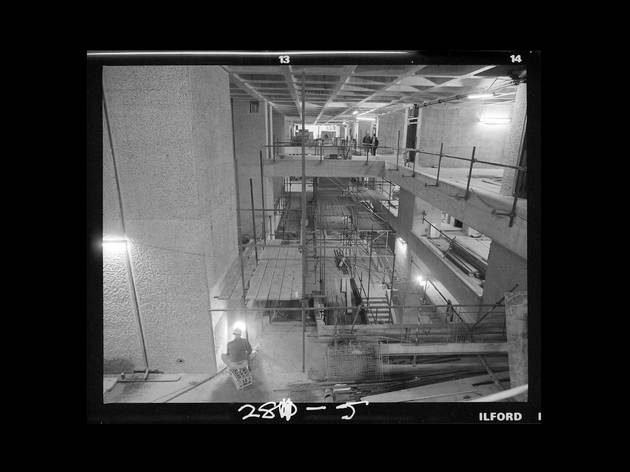 Two workmen survey the art gallery whilst another chisels the concrete texture by hand
11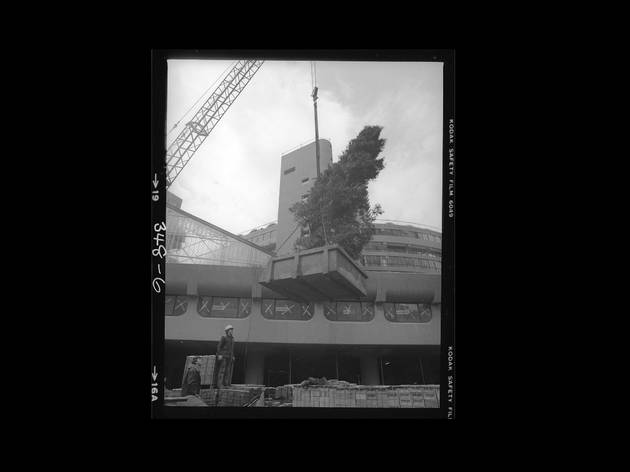 Another tree is lifted by crane to be planted in the conservatory (Nov 1979)
Snap up exclusive discounts in London
Time Out's handpicked deals — hurry, they won't be around for long...