Eight photos of east London pubs by Jan Klos
Photographer Jan Klos introduces the 'families' behind east London's much-loved boozers
What would London be without its beloved boozers? They're the places you can call a home from home, where you can meet friends, take the stress of the day away and revel into the early hours. Photographer Jan Klos has spent the last year capturing the people who make east London's pubs so special. Inspired by the traditional family portrait, Klos's photographs celebrate pub 'families' who in the face of challenging times strive to stay open. Some have even closed since he took the photos, making this a poignant tribute. Here we talk to Jan and the bar men and women about these unique east London watering holes.
'The Photographic Guide to the Pubs of East London' is at Bethnal Green Working Men's Club, 42-46 Pollard Row, E2 6NB. Oct 7 to Oct 14.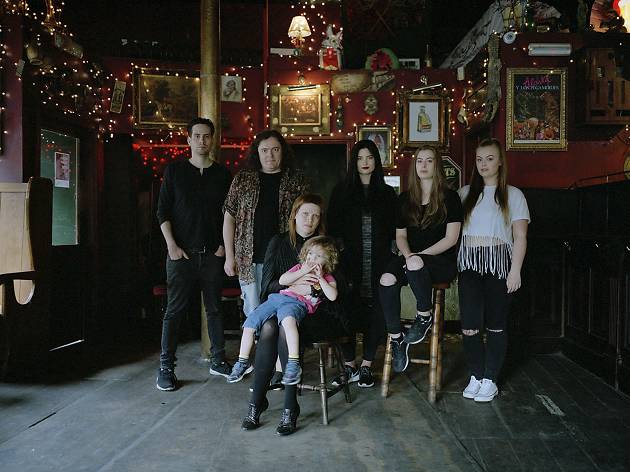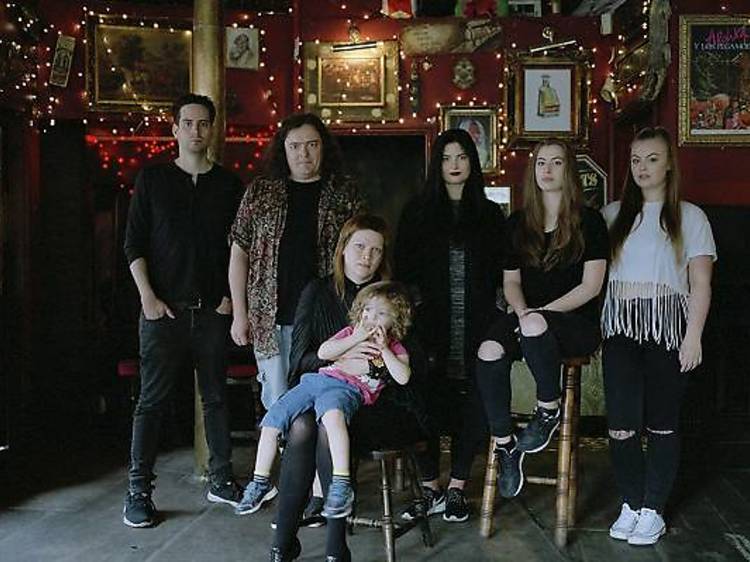 George & Dragon © Jan Klos
George & Dragon, Shoreditch
What appealed about the pub?
Jan Klos, photographer: 'The George and Dragon was one of the first pubs I ever visited after moving to east London in 2012. It was crowded, I instantly fell in love with its crazy interiors and I was totally entertained by the bartender who served my drink while dancing to Cindy Lauper's "Girls Just Want to Have Fun". It was one of the pubs that I just had to include in the project.'
What's the weirdest or most memorable moment in the pub?
Richard Battye, owner at the George & Dragon: 'Can I have the whole summer of 2003 as my memorable moment? The first summer at The George & Dragon. Radio Egypt parties were in full swing on Sunday nights with Jonny Woo at the helm. The Lovely Jonjo, simply sublime on a Friday night and Prince Nelly delivered The Retro Chart Rundown, both fresh and stale in perfect measures, every Monday. The George was still new and people were all getting to know each other and there was something near magical in the air. It was a boiling hot summer and seemed to last for ever. Of course, we were all deliciously drunk, so truly there are only fragments, odd moments, that I can properly remember!'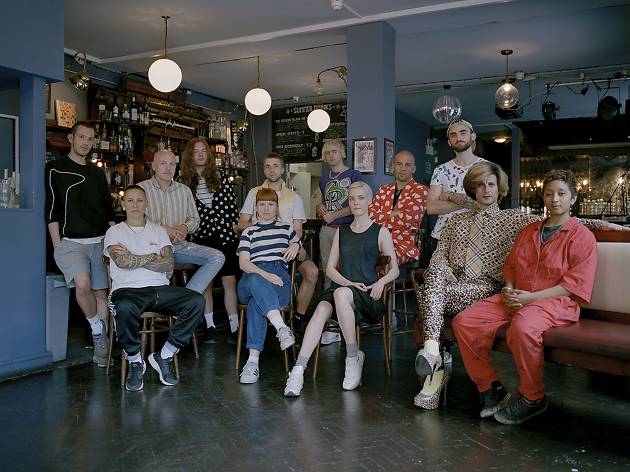 The Glory, Haggerston, September 2015. © Jan J Klos
What does east London mean to you?
Jonny Woo, co-founder: 'I think east London is still attractive to people because it's a place where you can find your own identity. I think this still exists even though people say otherwise.'
What's the weirdest or most memorable moment in the pub?
Zoe Argiros, co-founder: 'Our opening night was a really proud moment for me. We had a massive queue outside and it was full of everyone we knew. We were about two hours late but this queue of people we'd known for years and years just stayed and waited outside for us to open. That was a really special moment.'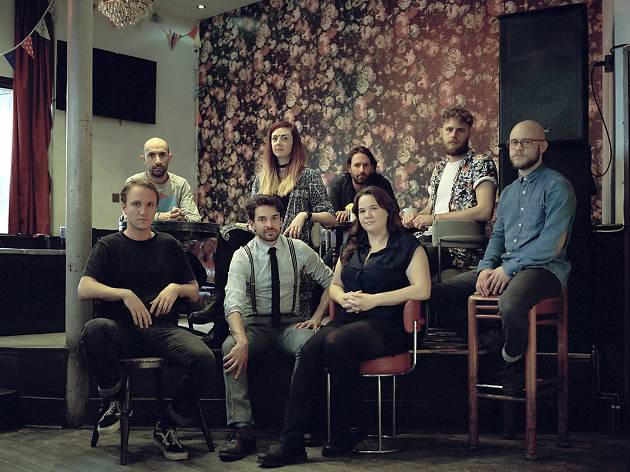 Star of Bethnal Green, Bethnal Green, October 2014. © Jan J Klos
Star of Bethnal Green, Bethnal Green
What does east London means to you?
Rob Star, owner: 'East London means home to me, having lived here for the last 12 years, and put on hundreds of parties, opened three pubs in the area and done my fair share of "going out", I know I don't have to walk too far to see a familiar face. It's almost village like feel even though millions of people live here.'
What's the weirdest or most memorable moment in the pub?
'The most memorable moment in the pub for me were the first Batty Bass parties put on by Hannah Holland. The crowd was a real mix of people - straight, gay, fashionistas and local East Enders, with Hannah playing a mix of electro, house and jungle. The party went off every time! This was followed closely by a gig from Chas and Dave and an early appearance from Metronomy.'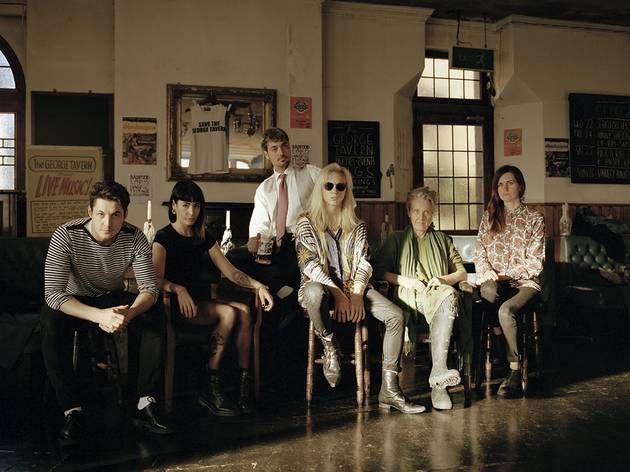 The George Tavern, Stepney, October 2014. © Jan Klos
The George Tavern, Stepney
What's the weirdest or most memorable moment in the pub?
Pauline Forster, owner: 'One of the strangest and most memorable events at The George was an evening called "The Moth Ball" in 2009. Guests were asked to dress in moth-eaten clothes and John Cooper Clarke, The Maggots and I put on a series of metamorphic performances. Dressed as a maggot I played the timpani drums and sang "There's Maggots in the Closet" breaking out of a cocoon amongst a mass of webs on stage.'
Do you have any famous punters?
'We have heaps of famous customers and fans including Kate Moss, Grace Jones, Nick Cave, Paloma Faith, Sir Ian McKellen, Ricky Wison.'
What does east London mean to you?
'We are in the middle of a massive shift in east London with developers swooping in for the kill with no regard for the area's culture and its people. We must fight to preserve our community and its important heritage. We are campaigning to preserve out future as a live music venue - click here to find out how you can help.'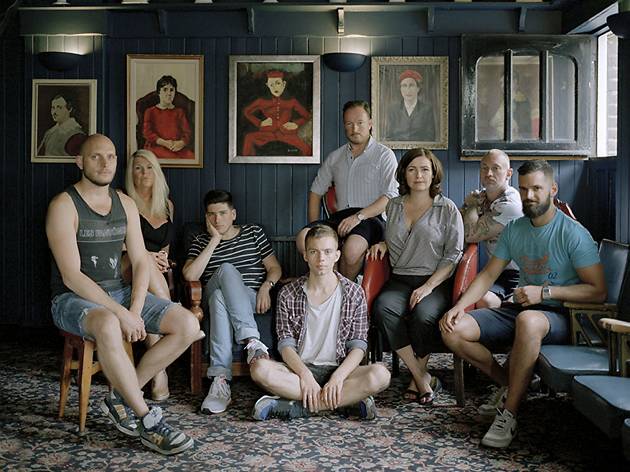 Nelson's Head, Shoreditch, June 2014. © Jan J Klos
The Nelson's Head, Shoreditch
What appealed about the pub?
Jan Klos, photographer: 'This is probably my favourite photograph of the series. The team didn't need much directing at all - they were comfortable in front of the camera and the end result is stunning, I think. They look like a real family. The paintings above their heads almost match their poses too! I really came to love the Nelson's Head - it was one of those pubs that felt like a second home. Sadly, it closed its doors last February and is sorely missed.'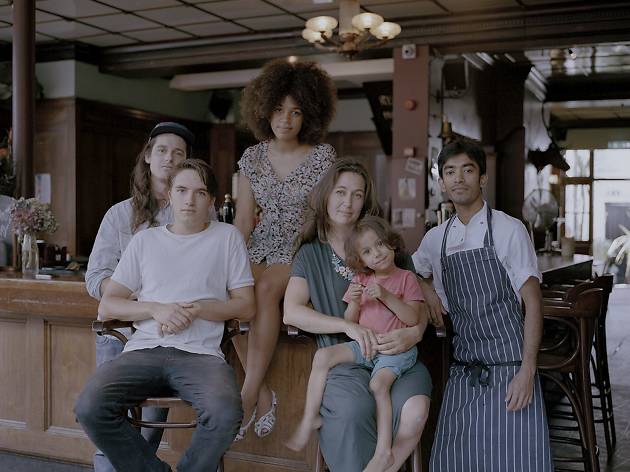 The Royal Oak, Shoreditch, September 2014 © Jan J Klos
The Royal Oak, Shoreditch
What's the weirdest or most memorable moment in the pub?
Naomi Rogers, manager: 'There are loads of weird and memorable moments, but one that sticks out is when, on a busy Sunday, gorgeous local transvestite Le Gateau Chocolat, sitting at the corner of our packed bar, suddenly broke out in incredible operatic song, bringing in people from the bustling flower market outside and those dining upstairs. It gave me shivers - it was so wonderfully powerful. It felt like the whole building and street applauded when he finished.'
What does east London mean to you?
'Fascinating history, unkempt, creative, social, like-minded, my home away from home.'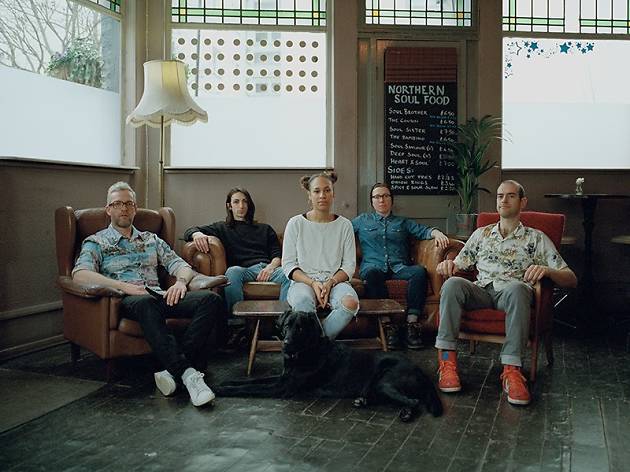 The Kenton, Homerton, February 2015. © Jan J Klos
What's the weirdest or most memorable moment in the pub?
Egil Johansen, owner: 'One of the most memorable moments at The Kenton for me was when a choir of 20 women from Norway came and sang Beatles songs! Just another example of the diversity of the East End and all it has to offer!'
What does east London mean to you?
'I was really proud to be accepted in the community. Here, I was an outsider from Norway opening a pub in east London. I was even more proud when I won best newcomer at the Great British Pub Awards.'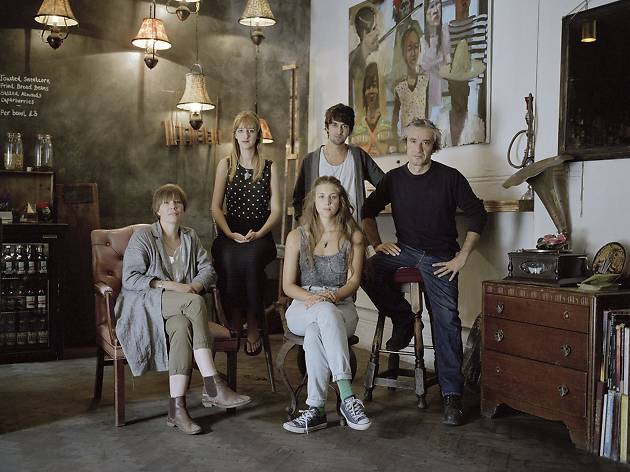 Jamboree, Limehouse, September 2014. © Jan J Klos
What does east London mean to you?
Charlotte Anderton, bar manager: 'East London has a real mix of everything. It's got the young, fashionable and creative people, but also has some crazy characters and down-to-earth Cockneys. It's brilliant!'