Heads up! We're working hard to be accurate – but these are unusual times, so please always check before heading out.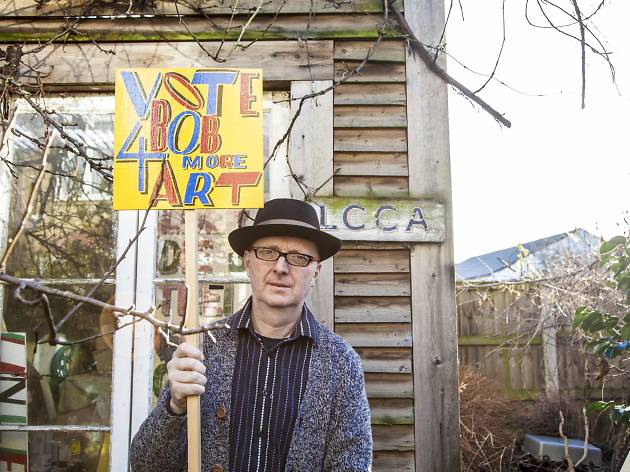 Bob and Roberta Smith's guide to free art in London
Our favourite socially minded artist, Bob and Roberta Smith, picks the best free art in the capital
He's launched the Art Party, taken on Michael Gove at the general election and is a constant voice against cuts in the arts. Now our favourite socially minded artist, Bob and Roberta Smith (aka Patrick Brill) is launching a show dedicated to his various artistic campaigns at the William Morris Gallery in Walthamstow, where you'll be able to see his placards, sculpture, banners and even his slogan-covered campaigning van: Art is Your Human Right: The Artistic Campaigns of Bob and Roberta Smith runs Fri Oct 16-Sun Jan 31 2016. We asked him to choose his favourite art in the capital that's free to see at any time of the year. Check out our round up of free art in London for more inspiration.
Bob and Roberta Smith's guide to free art
'Forgive me for some self-promotion here, but two works I made for the "Shop Local" project with the amazing Peer Gallery [97-99 Hoxton Street, N1 6QL] in 2006 remain and can easily be seen: "Hoxton Electrovision" and "Dads Hair Salon". I think the best public art is made by stealth. I painted these two signs to give local businesses a profile they would never have been able to afford.'
Hoxton St, N1 6QL.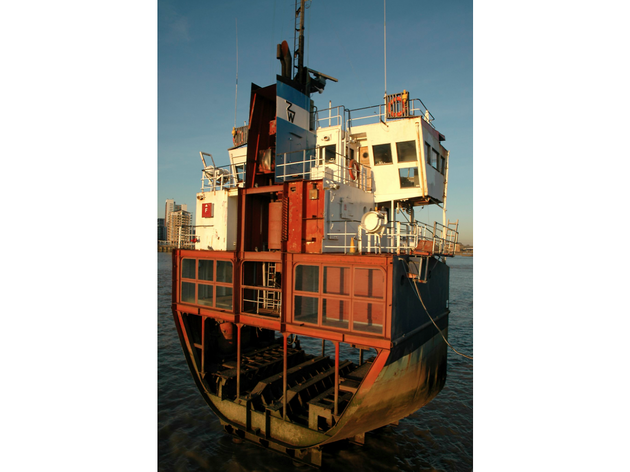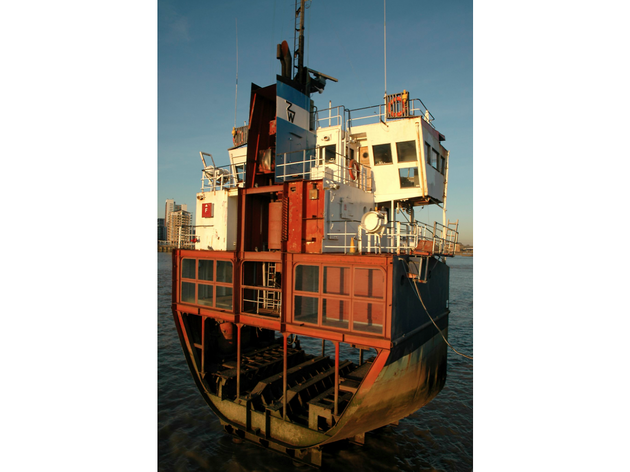 © Ben Rowe
'A Slice of Reality' by Richard Wilson
'Richard Wilson is one of the greatest and most thoughtful artists working today in Britain. He's famous for his room filled with oil at the Saatchi Gallery, but his "Slice" is a more meditative work. The work is literally a slice taken from a tanker and moored permanently by the Greenwich Dome. It makes me speculate about frailty and about human invention, how clever we are but also how the Thames always wins in the end.'

Greenwich Peninsula, SE10 0ES.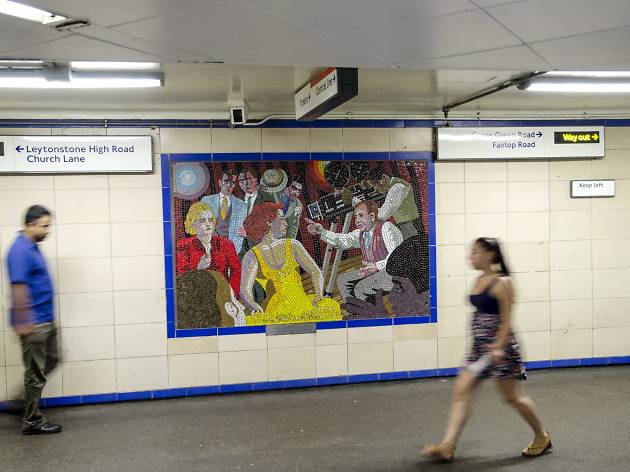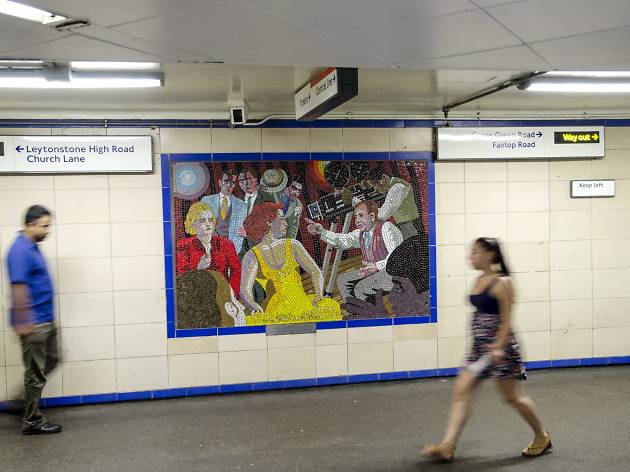 © Ben Rowe
'In Leytonstone tube station there are a set of mosaics of the most famous scenes from Alfred Hitchcock's movies. Living in Leytonstone I see these every day and I admire the superb artistry of the mosaicists from Greenwich Mural Workshop who made them. When will Waltham Forest build the Hitchcock film school? So many filmmakers live in Leytonstone. It can only be a matter of time!'
Leytonstone Underground station, Leytonstone High Rd, E11 1HE.
'I love the "Orbit": it's free to see but not to go up. Anish Kapoor is amazing. Sculpture is more obviously about form and shape but Kapoor's work is principally about colour. Each work takes you on a physical and psychological journey. The Orbit is also a landmark. I can see it from my drawing studio on the top floor of our house. It's a constant statement about hope and humanity.'
Queen Elizabeth Olympic Park, E20 2ST.
'William Morris's house was revamped in 2012 and now it is a rich but accessible and joyous display of his work and ideals. Morris believed "art is for all". He was an amazing graphic inventor. He also understood how visual ideas communicate with the public. I think it was his understanding of how progressive ideas resonate with the public that led him to advocate for a more equal society. It's amazing to have my campaigning work for the arts shown here.'

William Morris Gallery, E17 4PP.