Heads up! We're working hard to be accurate – but these are unusual times, so please always check before heading out.
Jarman Award 2015
Six exclusive excerpts from this year's Film London Jarman Award
The legacy of one of Britian's most influential and critically important video artists, Derek Jarman lives on in the annual £10,000 moving image prize. Freire Barnes delves into this year's shortlisted arty flicks.
Andrea Luka Zimmerman, who grew up on a housing estate, has spent the last seven years creating an ode to the Haggerston Estate, built in east London between 1938 and 1945 as a slum clearance project. 'Estate: A Reverie' (2015) captures the solidarity and resilience of the disregarded contemporary community of this failed social enterprise. Footage of residents and grazing farmyard animals is interspersed with the dictionary definitions of estate, from 'a landed property, especially in the countryside' to 'an order or class of a political community'.
Originally shown at the Venice Biennale in 2013 when Bedwyr Williams represented Wales, 'The Starry Messenger' condenses the macro and micro aspects of the universe into a crazy collage. Taking its name from Galileo's term for what he discovered when looking through his telescope, 'The Starry Messenger' brings together everything from Venetian mosaic workshops to close up shots of gelatinous vegetables.
The industrial landscape of Glasgow is foregrounded in Alia Syed's 'Points of Departure' (2014). With access to the BBC's archive in Glasgow, Syed has peppered documentary footage of the city with a very personal narrative about deciding what to keep and discard of her father's possessions in preparation for his house move. Syed's juxtaposition of collective experience with personal perspective creates a poetic and emotive homage to cultural differences.
'Great Expectations', (2015) is a dark filmic adventure about an ornate eighteenth-century chest designed by Benjamin Seaton to store 200 tools bequeathed to him by his cabinetmaker father. Adam Chodzko relays the story of the cabinet and its contents, now housed in Rochester's Guildhall museum, from the perspective of the tools. Obscure and absurd, the film explores parental legacy and social conditioning with an air of anxious wit.
Time and presence exist in three parallel moments in Gail Pickering's 'Near Real Time' (2014). Originally shown as a three-screen installation so the viewer could move through the work, it shows two women in a darkened studio lip-syncing to camera as well as instruct eachother as they move about the space. Informed by a 1970s community television project, Pickering reflects on the style and narrative of the original historical material, transforming it into malleable, staged content.
A group of casually dressed men appear to attack a house on a residential Belfast street, knocking the front door in and breaking a window, as passerbys look on. But actually the men are attempting to rescue the occupant from a fire. Shot using a handheld camera, Seamus Harahan's 'Mr. & Mrs. Compost' (2013) surveys the urban environment rife with cultural unrest. The Northern Irish artist has overlaid the film with a folky instrumental soundtrack of the same name by the West Midlands musician, Bibio, which highlights some of the contradictory elements of the shaky footage.
More art features
Our critics' pick of the must-see art exhibitions in town this season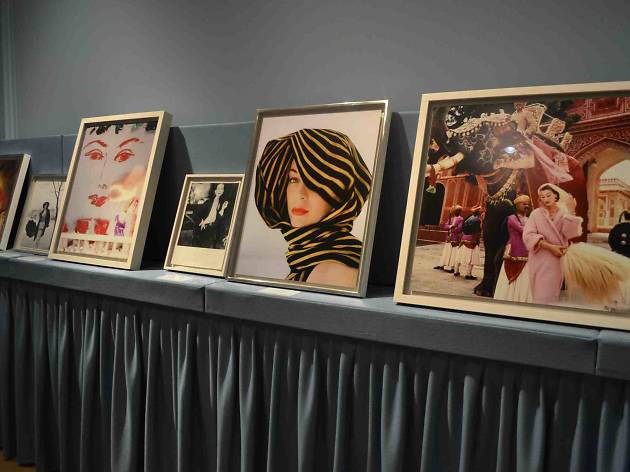 © Vogue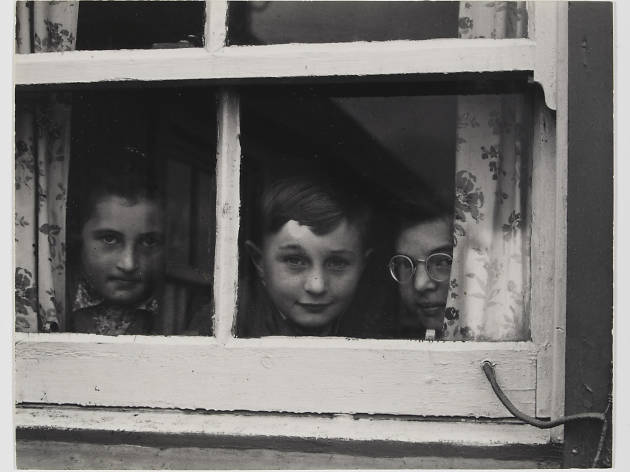 Find out what our critics make of London's new exhibitions