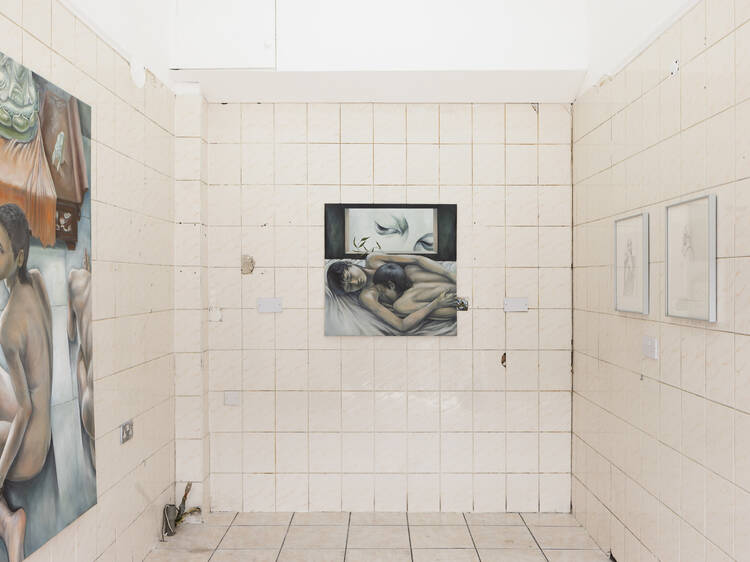 Tommy Xie at Ginny on Frederick
Ignore all the signs and symbols that say this is a sandwich shop: it's not, it's an art gallery, just with sandwich shop signage. Ginny on Frederick is a tiny space opposite Smithfield Market, its white tiled interior a clue to its past as a catering establishment, but the only thing it dishes up these days is clever, conceptual exhibitions by some of the most exciting early-career artists working today.
More information here.